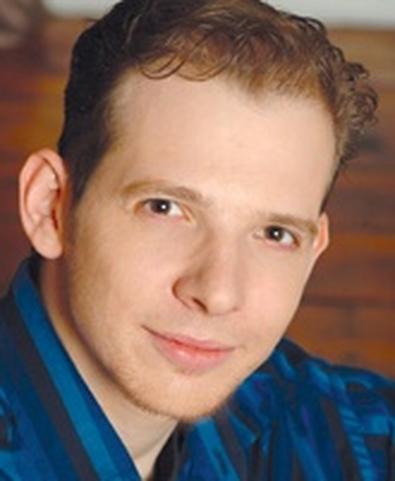 That Eyal Sherf was an Israeli-born Jew playing a Nazi in the dark musical Cabaret seemed significant and curious to almost everyone except Eyal Sherf. The nonunion actor won the part of Ernst Ludwig in Connecticut's Ivoryton Playhouse production, running under an Equity Small Professional Theatre Tier 5 contract, after spotting the casting notice in an early June issue of Back Stage East. He took it for the same reasons he takes any role: to make a journey, to meet a challenge, and to improve his craft.
"A lot of people ask me, 'How could you play a Nazi?' " says Sherf, who watched videos of Adolf Hitler's speeches to prepare. "For me it's more important to ask who the character is. It's more important to deal with the story, to find out how this man gets drawn into something like that. I didn't have any conscience problems."
For Sherf, who moved stateside nearly four years ago to get a graduate degree in musical theatre from New York University, the ultimate goal is to bring the most to the character, which means developing a deep understanding of specific motivations, doubts, needs, and emotional quests. That the character of Ernst was so terrifying only presented more of a challenge.
"Darkness exists in everybody somehow," Sherf says. "If you really commit to doing it, you really have to be honest with yourself and dig deep. They say you have to let your defenses down, and that kind of expression is not comfortable. But that kind of expression is what's needed to find the truth [of the character]."
It was his thoughtful and dedicated concentration that impressed director Julia Kiley most at Sherf's audition. "I was really struck," she recalls. "First just by the beautiful voice, but [then] by the kind of focus he had. He was just still and calm. That was so compelling."
Back in Israel, Sherf's relatives also found his performance compelling -- frighteningly so. Sherf took the discomfort as a compliment; it meant he had done his job. "I accept the challenges," he says. "I've trained myself to be an optimist, because passion wins."
That means Sherf still dreams of playing the title role in The Phantom of the Opera (and has since he was a teenager); he still dreams of acting on Broadway; he still dreams about deepening and broadening his knowledge.
"I do believe in 'Keep learning,' " Sherf says. "I do believe in 'Keep trying to find what helps you, what keeps you free.' And at the end of the day, it's just joyful."