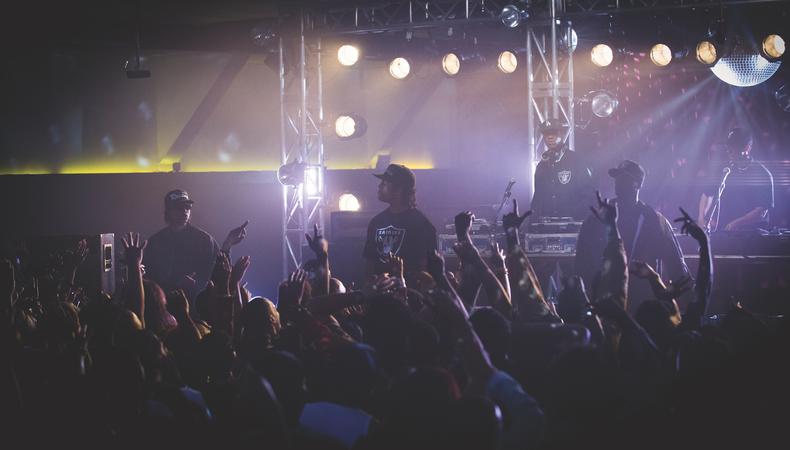 From "Spy" to "Inside Out," these are the major motion picture casts that still have us raving.
"Inside Out"
Don't discredit one of the year's best ensembles just because you can't see its actors; the Disney Pixar animated film boasts a troupe of A-listers so masterfully cast that they can convey every nuance with their voices alone. Living inside 11-year-old Riley's head, her emotions Joy (Amy Poehler), Sadness (Phyllis Smith), Fear (Bill Hader), Anger (Lewis Black), and Disgust (Mindy Kaling) are tested when Riley's parents (Diane Lane and Kyle MacLachlan) decide to move the family from the Midwest to San Francisco. Joy, who's used to being in charge, fights to regain control when the stress of Riley changing schools, leaving her friends behind, and moving out of her childhood home pushes Sadness to the forefront. Much like writer-director Pete Docter's previous films ("Up," "Monsters, Inc."), "Inside Out" isn't just for kids. From the Train of Thought that runs through Riley's mind to her imaginary friend, Bing Bong (Richard Kind), who falls into the Abyss of the Subconscious, a dark pit where memories go to be permanently forgotten, it's the sophisticated concepts and understanding of human emotions that make this animated feature one of the year's best films. —Rebecca Strassberg
"Mad Max: Fury Road"
"Mad Max: Fury Road," George Miller's long-in-the-making follow-up to 1985's "Mad Max Beyond Thunderdome," was initially at risk of becoming an ill-advised reboot-sequel. Thankfully, fears were obliterated minutes in by the blockbuster's high-octane hellfire. The film, which grossed nearly $375 million internationally, ranks among the year's best-reviewed features and is a universally accredited return to form for the 70-year-old Miller. Boasting larger-than-life postapocalyptic visuals and enough ultraviolent exploits to leave your jaw dropped, Miller's vision is most astounding for its lasting humanity once the sandstorms clear. Thank its impressive cast of players; Tom Hardy, Charlize Theron, Nicholas Hoult, and Hugh Keays-Byrne are pitch-perfect. Where it would be easy to play to the genre's archetypal tropes, each actor is as subversive and creative in their stake as Miller is in his. Hardy is wise in playing his titular madman as a brooding recluse, only by happenstance fighting for others' well-being; Theron brings moving emotional gravitas to her hardened Imperator Furiosa, the film's indisputable badass; Hoult is a hoot playing the crazed and subservient War Boy Nux, who makes the ultimate sacrifice for the greater good; and Keays-Byrne embodies Darth Vader–level menace as the Head Beast in Charge. Better yet, it's clear the "Fury Road" cast had as much fun making the movie as we had watching it. It all makes for first-rate entertainment. —Benjamin Lindsay
"Spy"
When Melissa McCarthy has top billing in a movie, her cast mates usually stand back. After all, who could possibly distract from the work of a comedy genius? Turns out Rose Byrne, Jude Law, Jason Statham, Miranda Hart, Peter Serafinowicz, and Allison Janney can. "Spy," written and directed by mastermind Paul Feig, is the rare McCarthy vehicle with a deep bench of supporting powerhouses; it gives everyone in the cast the opportunity to share the laughs. Thanks to casting and great chemistry, "Spy" elevates what could have been just a James Bond parody to an instant comedy classic. We all knew Byrne and Law could do funny, but surely never imagined their level of commitment—to the conniving villain and dashing spy, respectively—would outdo those who play such clichés in typical espionage dramas. Hart, Serafinowicz, and Janney are each magnetic in their own wacky ways. And it turns out that Statham can deliver hilarity with the straightest of faces. Most gratifying is the cast's ability to shake things up; when double and triple agents reveal their true intentions, the dynamics shift, keeping the always-game McCarthy on her toes. —Jack Smart
"Straight Outta Compton"
When the first rumblings of "Straight Outta Compton" hit the circuit, there was a near audible groan among hip-hop and movie fans alike. So much could go wrong. Did we really need another biopic? But naysayers were silenced when the film opened in theaters. It was entertaining as hell. In November, it crossed the $200 million mark at the worldwide box office, making it the highest-grossing film from an African-American director (F. Gary Gray) ever. Its success is a testament to the cast's chemistry as founding fathers of N.W.A., the L.A. rap group that added a chapter to the long history of politically charged music. Tracing the career trajectories of Dr. Dre, Eazy-E, and Ice Cube, the versatile performances from Corey Hawkins, Jason Mitchell, and O'Shea Jackson Jr. (who was literally born with Cube's signature scowl because he's his son) run the gamut—from enraged to sorrowful to comical in three beats—multiple times over. According to Neil Brown Jr., who plays DJ Yella, this film's cast (which also includes Paul Giamatti and Aldis Hodge as MC Ren) fell so deep into character that much of their seamless improv work onscreen—based on offscreen inside jokes—was included in the final cut. Wise choice. —Briana Rodriguez
Inspired by this post? Check out our film audition listings!