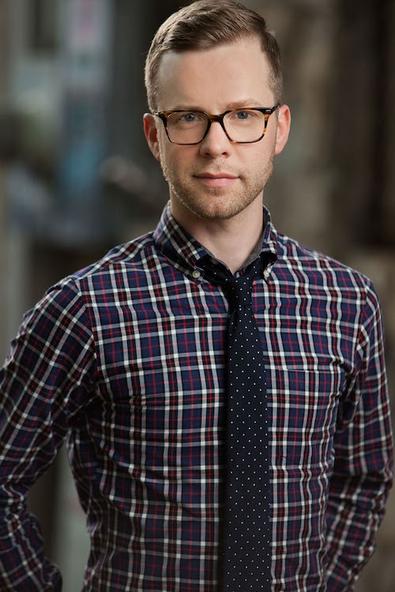 We've all heard of the "it" factor, or read about an actor simply being special. But is there a unique quality that gives one performer an edge over others? Is it a look, a sparkle, a tone, ridiculously clear and affecting acting chops? Most importantly, does it influence casting?
In reality, I find that this phenomenon exists not as one single factor, but often, as a whole package or perfect storm: ideal genetics that match up with the role requirements in a pleasing way, preparedness, attitude in the room, a polished look and attire, a striking and current headshot and an organized and impressive (though not inflated) résumé, a willingness to get down to business and do the work at hand while also remaining loose, flexible, engaged, and friendly.
First things first, let's be transparent here: It's human nature to be drawn to attractive people. Looks certainly drive the on-camera industry, which should be a surprise to no one. (A short walk down any street in L.A. should be confirmation enough.) Pretty faces book. Sexiness sells. Fitter bodies often win out. Clear skin evokes health and youth. Luckily, theater is more open minded and inclusive. Still, head-turning beauty or sex appeal will only get someone so far without a certain amount of talent or coachable skill and preparation to back it up. And work ethic. And humility. Even us "average" folks can do ourselves the great favor of being well groomed—or a version of whatever that means for our own look—and dressed in attire that is professional and shows off our body well at auditions. (Hint: Clothing that's too tight is uncomfortable to view; clothing that's too baggy often reads disheveled and a bit sad.) Here's a tip: If you don't know what color palette looks best on you by adulthood, figure it out. Ask an honest, fashionable friend or a friendly helper at a department store…or the Internet.
Intelligence is magnetic. Know the role and make informed choices about it. Research the production company. Investigate the personnel. Follow industry news. Pay attention to news headlines. Put simply: Be the actor who can speak intelligently, interestingly, and authentically about the production, but also about life. Directors and producers, in theater at least, want to work with smarties. The often limited time together will go faster, and the work will be more collaborative. My ideal cast? A bunch of nerds who have big hearts and mad storytelling skills who work fast.
Passion is inspirational and catching. An apparent love of the craft and sincere thankfulness for the chance to work speaks volumes and scores massive points. We've all witnessed the actor at an audition who clearly wants to be anywhere else but there. If the process is so painstaking, or if it's a really awful day personally, stay home or request to be seen later if possible. If you accept an invitation and attend, show up with grace and eagerness, and make every effort to share your best self. Put on your big boy/big girl pants, dig deep and, if need be, fake it really well.
Be good at the business parts and practical components, and be honest. Bring what's asked. Write legibly on sign-in sheets and audition forms. Never lie about unions, past work, physical stats, availability, top notes, or special skills. Don't ask interns to hunt down staplers or highlighters. Mark your music clearly. Put electronic devices away. Print and mark up sides for yourself. Don't bring a closet full of luggage or bags into the space. Economize and declutter the experience. Let the audition be about your craft, personality, and honoring the text.
At the end of the day, actors are remembered for all kinds of reasons: attitude, preparation, an outfit, an out of date headshot or a stunning one, their energy in the room, a joke they made that they either told well or totally bombed. The outcome, we know, is out of their control when it comes to final decisions. However, don't underestimate the handful of empowering adjustments one can make to radiate "it" factor, and shine a bit brighter than the crowd.
Like this advice? Check out more from our Backstage Experts!
The views expressed in this article are solely that of the individual(s) providing them,
and do not necessarily reflect the opinions of Backstage or its staff.