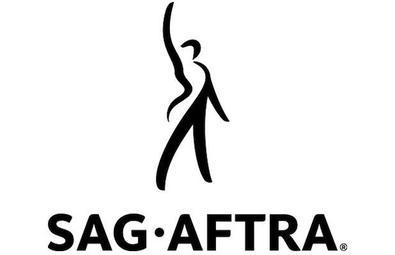 The Screen Actors Guild and the American Federation of Television and Radio Artists have worked independently (and together) over the past 80 years to assure fair wages and sustainable working conditions for film, television, and radio performers across a variety of platforms. SAG and AFTRA merged in 2012, and are now stronger than ever with over 160,000 members. Here are some interesting facts about SAG-AFTRA from before and after the merger.
SAG and AFTRA were both formed during the Great Depression to combat poor working conditions and the threat of unemployment. The Screen Actors Guild was formed in 1933 as a response to tyrannically controlling studios, 20+ hour days, and widespread 50 percent "efficiency" pay cuts. The National Labor Relations Act passed in 1935, and AFRA (later AFTRA) was formed in 1937. Pre-SAG, even stars worked under horrific conditions; studios "owned" their actors, pressuring them into long contracts where they had no control over their roles. Founding members describe 25-hour days, 4-hour turnarounds, insufficient food, and blacklisting; actors were discouraged from speaking up for fear of losing their only source of income during the Depression. As early member Ginger Rogers put it "before SAG was organized, it was like I was working in a mine, trying to dig myself out."
The first SAG minimum was $25/day. On May 15, 1937, producers signed the first official SAG contract: principal actors made a minimum of $25/day (the equivalent of $413 by today's standards), stunt performers were guaranteed $35/day, and extra rates were $5.50 (approximately $90 today).
AFTRA's early negotiations resulted in a wage increase of 125 percent. AFRA (the American Federation of Radio Artists) was formed in 1937, and quickly gained jurisdiction over 70 percent of live radio contracts. Though the "T" (television) was not introduced until 1952, AFRA's early negotiations with NBC and CBS (radio) managed to earn over 2,000 live radio performers substantially increased wages.
It took 75 years for SAG and AFTRA to merge. Though the merging of the Screen Actors Guild and the American Federation of Television and Radio Artists may seem natural, it took 75 years for the unions to create the SAG-AFTRA umbrella. Though many actors pursued work under both SAG and AFTRA contracts, the unions were autonomous (but friendly) until their famed 2012 merger. Among other benefits, the merger aims to protect members' health and retirement plans by placing all workweeks under one union's jurisdiction.
SAG-AFTRA is not just for actors. SAG-AFTRA is a large and inclusive union; it may be best known for representing film and television actors, but the union also protects radio personalities, DJs, recording artists, broadcast journalists, and more. From its website, it represents the "faces and voices that entertain and inform America and the world."
They keep up with the times. Streaming video, on demand, Web content, and iTunes have all changed the nature of film, television. and radio contracts. SAG-AFTRA works tirelessly to adapt to these new forms of technology (and content acquisition) creating special contracts that encourage online content and new media while still protecting members.
"He best serves himself who serves others." Founding board member Ivan Simpson coined this early motto for SAG, which remains in place today. He believed that the union's "stars" (leading film actors making the most comfortable living) must take responsibility for those early career members or bit-players for whom pay cuts meant the difference between providing for their families or living in poverty. This philosophy led to the inclusion of background and stunt performers in the initial union contracts, formation of the Screen Extras Guild (SEG) in 1945, and the eventual re-merging of SEG and SAG in 1992.
SAG-AFTRA encourages actor-creators. Recognizing an emerging need for actors to make their own work, SAG-AFTRA offers many opportunities for actors to be their own bosses. Low-budget contracts like the Short Film Agreement allow actors to produce their own independent projects, and New Media contracts encourage experimentation with increasingly vital Web content. SAG-AFTRA works with SAGIndie to offer workshops, resources, and incentives to independent filmmakers, making it easier than ever to get out there and create.
Inspired by this post? Check out our audition listings!