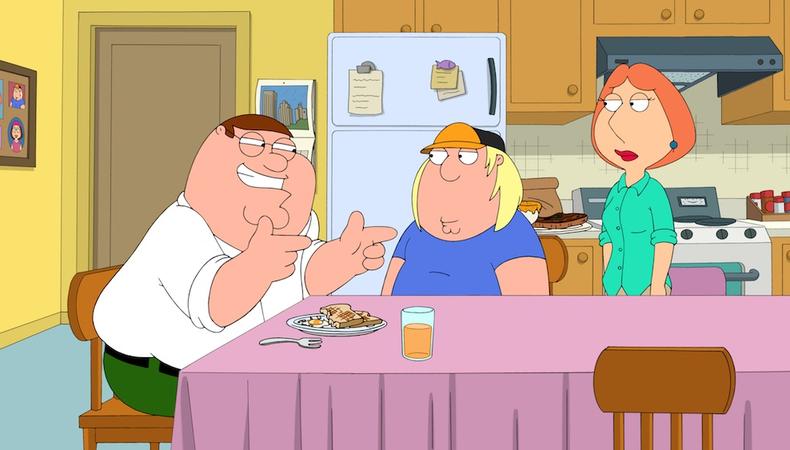 If you scroll through the 32nd annual Artios Awards' 2017 nominees, you may notice something as unusual as it is impressive: Linda Lamontagne just about runs the mainstream television animation market. In the category for best casting in animation for TV, she takes up four of the five nominee ballots for her work on "BoJack Horseman," "Family Guy," "Robot Chicken," and "American Dad!"
"In all honesty, I'm a little embarrassed," she says. "I want more people to get into the competition. [But] I am proud of the projects that were nominated. I think the writing has been spectacular, and I work with incredibly talented people who have great taste. It's a team effort."
READ: 2 Things Every Voice Actor Should Know
It's worth noting that not one of the nominated projects is a freshman series, so this year saw Lamontagne casting guest arcs and supporting roles to center around her longstanding core casts. It's a process, unfortunately, that demands hired talent be on her radar before casting even begins. "Literally, we table read one day and then within two days, we're recording, so I can't run auditions," she laments. Because holding auditions week to week for guest roles simply isn't plausible, Lamontagne turns to her stable of voice actors for these jobs.
So the question is, how can voice actors become members of Lamontagne's go-to group? The answer is simple: Start from the bottom up. You may not have an "in" for "Family Guy," but Lamontagne also works on many smaller projects and shorts for the likes of Cartoon Network, where she can cast a wider net and find the talent she needs to use across a variety of series. With such opportunities, she even recalls using Backstage and how she "got incredible results with it." She also pulls from nonvoiceover talent—theater actors, comedians, and musicians in particular. "I've found people just searching the internet with keywords. If they're on a chat show or a vlog, anything where they're telling stories and they kind of go into voices… If I were an actor and I was trying to get recognized, I would be putting things out digitally as much as possible."
Casting at this level is usually done on a project-to-project basis, where each submission will have specific sides that she mails out "across the universe" to agents, managers, and a well of interested voice actors who have reached out to her directly. "Occasionally, I'll do generals, but if I have something for [actors] to audition [with], I think that's where they can really showcase their skills," she says. First and foremost, voice actors should use these submissions to highlight their comedic ability, their range of character, and their melodic line delivery of the material's rhythms in character and comedy.
READ: What It's Like Being a Voice Actor on 'Bob's Burgers'
Individual skill sets aside, Lamontagne advises another quick way to get a leg up: Read directions and make sure you're submitting correctly.
"A lot of us [casting directors] put out very specific directions, and the reason why we have those directions or information is so that we can get the audio files," she explains. "I specifically have a naming convention in my audio files. That way, I know what they're auditioning for, who they are, and how I can find them. A lot of times, people get that information, but they just record it and send it [with] no name on it, no slate, and I'm stuck with a file where I can't figure out who sent it." Casting directors have little patience for such basic flubs, especially when they receive as many daily submissions as Lamontagne.
In the end, she emphasizes that casting directors like her want actors to succeed and want them to book the job—it makes hers easier! "We're champions of the talent. We're not judge and jury," she says. "When you walk in my door, my goal is to get you to the producer. We all help each other. When [you] book a job, it makes me happy [and] it makes me look better, too. I'm truly grateful for those who come in and win those roles."
Want to working with CDs like Linda Lamontagne? Check out our voiceover audition listings!