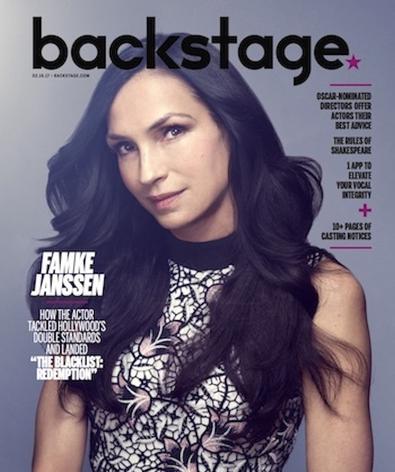 The first thing you notice about Famke Janssen is how she inhabits a space. Despite her 6-foot stature, it's the former supermodel's presence that hits you.
She's folded into a chair looking over script rewrites while a makeup artist and hairdresser flit around her. There are publicists and a photo team in the studio as well, with a combination of classic rock and a rainstorm providing the soundtrack. In short: There's a lot going on. But Janssen seems unfazed; the script is perched on legs that she's managed to gracefully cross twice, her elbows tucked into her sides. She's almost retreating into herself, a beacon of calm amid the commotion.
Given the often high-octane nature of the roles she's best known for playing—mysterious assassin Xenia Onatopp in the James Bond film "GoldenEye," telepathic and telekinetic mutant Jean Grey/Phoenix of the "X-Men" franchise, and Lenore "Lennie" St. John in the "Taken" trilogy—it's a stillness that's surprising.
But after hearing Janssen discuss her time playing these women and her latest role as Susan "Scottie" Hargrave on NBC's "The Blacklist: Redemption" (premiering Feb. 23), it starts to make sense: She's not retreating, she's thinking and conserving, constantly trying to do right by her characters.
"Every character I'm asked to play, I always try to give whatever intelligence and complexity that I can," she says. "Very often, you're presented with screenplays or scripts where the character is just two-dimensional, and you very quickly learn as an actor that you have to try to add layers to these people."
READ: How to Fully Embody a Role
Born and raised in Amsterdam, Janssen came to the U.S. in 1984 to model. Between her time on the runway and her first major film role as a Bond girl, it would have been easy to let herself get pigeonholed into a certain femme fatale stereotype. "I could have been in movies only holding guns and saying a few lines, being mostly objectified, but I fought very, very hard to be taken seriously," she recalls.
It was that decision that ultimately led to Janssen's current project playing the inarguably badass yet noticeably flawed Scottie Hargrave, president of Halcyon Aegis, a private military company that takes the "morally ambiguous jobs" the "government doesn't want to touch." She also happens to be one-half of a dysfunctional couple who is still reeling after their son mysteriously went missing as a child years prior.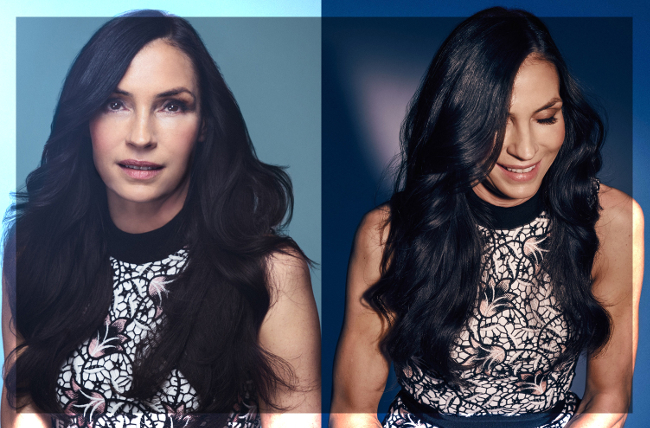 Fans of the "Blacklist" universe will recognize Hargrave—she was introduced as a blacklister in Season 3 over the course of two episodes, one of which functioned as a backdoor pilot for "Redemption." They'll also recognize in Scottie the same type of antihero they've come to love (and sometimes hate) in James Spader's Raymond "Red" Reddington.
"She's a bit of an emotional wreck," says Janssen about what drew her to the character. She's strong and interesting, but she's also different: "There were certain things that attracted me to the part…. She has this anxiety-ridden aspect to herself and she starts rattling off, in the middle of her work environment, her deepest insecurities and her drive underneath it all. And I found that to be so disarming that I felt, 'That's a character I'm curious to find out more about.'
"I think she realizes she's fucked up," the actor says with a laugh. "I think she understands and knows her shortcomings. I don't think she lives in a bubble where she doesn't understand that she has issues of trust."
When asked how she prepared for a role that vacillates so quickly and regularly between the in-command boss and the emotionally fragile woman who lies under Hargrave's hardened surface, Janssen replies that it was easy: "I have much more trouble with the expositional dialogue scenes.... I find that I have to work very hard just because I'm not fully understanding what I'm playing. I just have to memorize lines, which is much more difficult than when there's an emotional throughline to understand what you're playing, what your objective is, what you're trying to accomplish in that moment and convey, whatever it is. Those are the easy ones for me; [the writers] can't give me enough of those ones."
READ: 5 Ways to Break Free From Typecasting
Echoing Janssen is the show's creator and executive producer, Jon Bokenkamp. "While she can play incredibly strong and tough, I'm most surprised and sort of taken by the super emotional moments she plays," he says of the actor during a phone call.
"She has a background in playing those strong female characters, but what we were interested in doing—and hopefully what we're dramatizing—is the more emotional side of her," he continues. "We have a great case every week and we have high stakes and, you know, car chases and explosions and lots of danger, and she commands those scenes very well. But the thing that draws you into her as a character is her flaws and her blatantly admitting that she has these free-floating anxieties, that she's damaged because of the disappearance of her son. Her ability to embrace those flaws is something that I think is a little bit different."
Somehow, this all makes sense. As a member of Hollywood who has not only fought against typecasting but also ageism and sexism (she was very outspoken about not being cast as a younger version of her "X-Men" character in the franchise's latest installment, despite all of the male actors being asked to return), Janssen has no problem portraying multidimensional women, even if that means some of those dimensions are imperfect and vulnerable. After all, real women—like the actor herself—are multifaceted, so why shouldn't their fictional portrayals be as well?
"I'm a strong woman," Janssen states. "I come from a background of very strong women. And it's what I try to bring, what I truly believe is important in the world. And so whether it be Scottie or another character, I hope that's the least I can do and bring to the characters."
Testing that strength also seems to be of importance to the actor in her personal life. Though she's had arcs on other shows before—Ava Moore on FX's "Nip/Tuck" and Eve Rothlow on ABC's "How to Get Away With Murder"—the bulk of her career has focused on film. Aside from Netflix's "Hemlock Grove," Janssen had never led a series before "Redemption," and she admits that the script-by-script nature of television is unsettling.
"It's very scary to sign onto [a series], because you sign on in good faith and you hope that whatever the pitch is, the idea behind the story, the character, that it's going to last and that you're going to be happy with it," she says. "With that comes a lot of insecurity."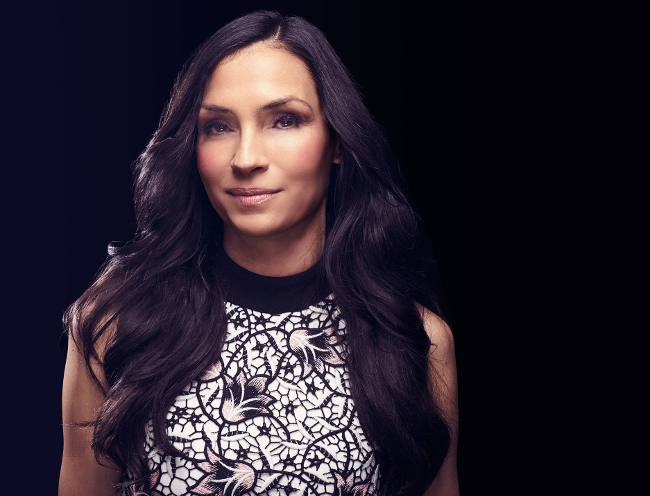 And though she's a self-professed "control freak," the malleable nature of television is also what attracted her to the medium. When asked how she feels about swapping film scripts where she knows the outcome from Day One for weekly TV scripts that leave much to the imagination, she grins and says, "That part is exciting. It sort of keeps you on edge."
It's the same desire to buck convention that she's built her career on, stepping into an unfamiliar arena with an unknown ending. But it's the ability to constantly be evolving that she loves. "I'm learning all the time," she says. "I don't think I would be in [acting] anymore if I wasn't learning."
---
Self-Made Woman
Though she didn't audition for "The Blacklist: Redemption," Janssen knows how difficult a process it can be.
"Auditioning is the hardest thing to do in the world," she says. "Because you're so desperate to get the job most of the time, you actually start being outside of yourself and judging yourself, and other factors take over that are really kind of irrelevant in that moment, that will probably make you lose the job rather than get it."
Her advice to auditioning actors? "Try not to care, you know? Just give it your all and don't try to get the job. Just being truthful to me gets me through every scene and figuring out how to best approach characters."
Check out our TV audition listings!