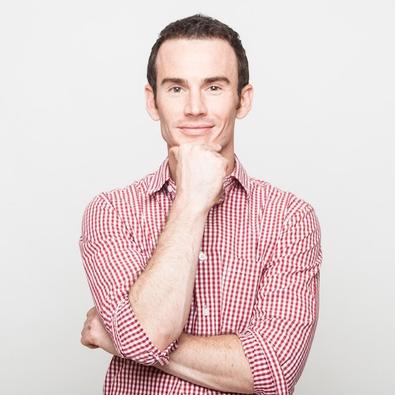 If you're reading this, I'm 99.99 percent sure you're not Vin Diesel—who has a thriving Facebook page.
For 99 percent of actors—(I'm including celebrities)—you may be better served leveraging followers on your profile versus bifurcating your power between a Facebook profile and fan page.
Generally speaking, profiles are personal accounts, pages are business accounts, and followers are one-way relationships.
I'll say it again a little differently:
Profiles are for people.
Pages are for businesses.
Followers are seekers of specific interests.
In the early days of Facebook (11 years ago), actors were taught to create fan pages so they could grow beyond a profile's 5000-friend limit and "keep things professional."
However, Twitter came along in 2006 and offered an unlimited one-way connection that was based on interests—something less invasive and drama-filled than a two-way Facebook friendship. Pretty immediately, Facebook added followers. (It now even has a follow/unfollow functionality on individual posts!)
Every person reading this article has different experiences, goals, and comfort zones—especially around their privacy and how they divide personal and professional. Specifically for you: Is it time for you to kill your fan page?
I can share what I've found to be most effective, but it's impossible for me to prescribe a cookie cutter set-up or strategies for all. You're going to have to find what works best for you! How you represent yourself on Facebook (or anywhere for that matter) is up to you. I hope I can help!
In 2015, Facebook pages are pretty much pay-for-play. Pages keep Facebook free! It's growing increasingly difficult to reach more than three-to-five percent of your fans without paying Facebook. Until you organically garner thousands of engaged fans, a page may be an ineffective use of your time and energy, and possibly even money.
Consider having your profile be your one-stop representation on Facebook. Killing your fan page and streamlining to a profile (with an unlimited amount of followers) can make your Facebook life much easier. With followers, your profile becomes a real, authentic, and exciting place for your fans!
Still, pages may be necessary for some. You definitely need a Facebook page if you have a business. Do you, as an actor, need Facebook ads and analytics? You should be aware that it's hard for pages (such as a film project) to tag profiles, but sometimes still possible with sneaky workarounds. Know that Facebook makes and changes its rules all the time!
It's easy to convert a profile into a page, and not so easy (but sometimes possible) to change a page back into a profile. I think you should work to become a verified profile (or recognized by Facebook as the official account). If you streamline down to a profile with followers, when someone searches for you, they won't find two matching results!
Simplify and work smarter when you can! When you increase friends and followers on your profile, your Facebook presence and power will grow. You will show up more frequently on others' newsfeeds, as well as be featured more frequently on "people you may know" for higher profile industry contacts. You may even garner the confidence to request the friendship of these VIPs. Imagine the instant trust and credibility you offer them with hundreds of mutual friends and followers! See how you take control and garner more power? Let actual fans make fan pages for you!
If you want a "strictly professional" presence online, that's your website! You may be missing out on free exposure and opportunities if you create a divide between a "personal" profile and "professional" fan page. The time it takes to block someone or set up restrictions on your profile is a much better allocation of your resources than the large investments of time and money it takes to manage an effective page. Spend your marketing budget on a professionally designed website with high-quality photos and videos!
Learn more about how to kill your fan page in this week's video.
I understand many reading this will have privacy concerns. I never want to put your security at risk! Facebook can best address your questions/concerns about Followers in its Help Center. I will do my best to engage in the comment stream below. You can set up followers by clicking here.
Now you tell me: How do you feel about going fully public with your Facebook profile? Comment below.
Like this advice? Check out more from our Backstage Experts!