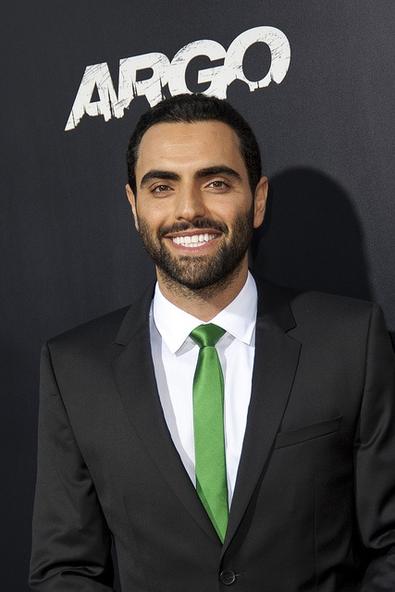 Hello, Backstage! My name is Farshad Farahat, and I want to share my experience in "Argo" as Azizi, the Iranian Revolutionary Guard interrogating the seven escaping Americans in the climactic airport scene.
After three years in the industry, my "Argo" journey started May 19, 2011 in the casting office of Lora Kennedy at Warner Brothers. Lora's incredible warmth and poise instantly calmed my nerves and allowed me to settle into the subject matter, a topic that resonated with my Iranian-American background. At "Argo's" second read, I met the director, Ben Affleck, and the producer, Grant Heslov. Once again their open casting environment allowed me to be calm and perform in front of such giants of film. In August 2011, I was cast as a Revolutionary ticket taker in the airport scene.
In the weeks leading up to my first part in a feature film, I felt the need to not only prepare for my role, but also for other Revolutionary roles in my scene, with a keen eye on the role of the main interrogator, Azizi. I watched numerous Iranian revolutionary documentaries, propaganda clips, and re-read books such as Stephen Kinzer's "All the Shah's Men," to refresh the emotions I had experienced as a child in Revolutionary Iran. I recalled my elementary school yard's daily 6 am sing-alongs in Farsi, where we were required to sing, "Until there is blood in our veins, Khomeini is our leader," "Not the East, not the West, only the Islamic Republic." I could again hear the voices of schoolmates talking of their heroic Revolutionary fathers dying on the frontlines while holding off the invading Saddam Hussein and his Western weapons. Even after two decades of life in California, the war and the revolution were alive again.
The first day of filming started in Ontario, California. The Ontario Airport had transformed into Mehrabad Airport, which I had visited in Tehran just six months earlier. The resemblance was eerie. Hundreds of Iranian-Americans scrambling around the airport in 70's clothing, waiting for their flights or, in this case, their scenes.
After a few takes of my ticket scene, and to my surprise, Ben Affleck approached me with great encouragement. His embrace and inspiring acknowledgment gave me the confidence to improvise and become more involved with the crowd of travelers daring to enter my domain. Memories of dangerous and calculating revolutionaries whom I'd witnessed as a child in Iran sprung to life. The airport was now mine. Sensing the fear in my fellow actors allowed me to pounce on the "enemy." My scene ended in two days. I was floored to have had the opportunity to work with such great talent. I was getting ready to leave the set when Ben approached me and asked if I could read the lines for the role of Azizi, the main interrogator. I quickly replied, "I can do this!" Fortunately, I had prepared for the role beforehand and was able to read for him. For the next few days I was privileged to continue work with the cast and crew as Azizi. Throughout the scene, Ben gracefully led us like a volleyball center setting everyone up for spike after spike. At times, I would become too intense in my role, and he and cast members such as Rory Cochrane and Scoot McNairy, would guide me back down. The shoot wrapped in a week, and ever since, I have relived these fond memories a thousand times.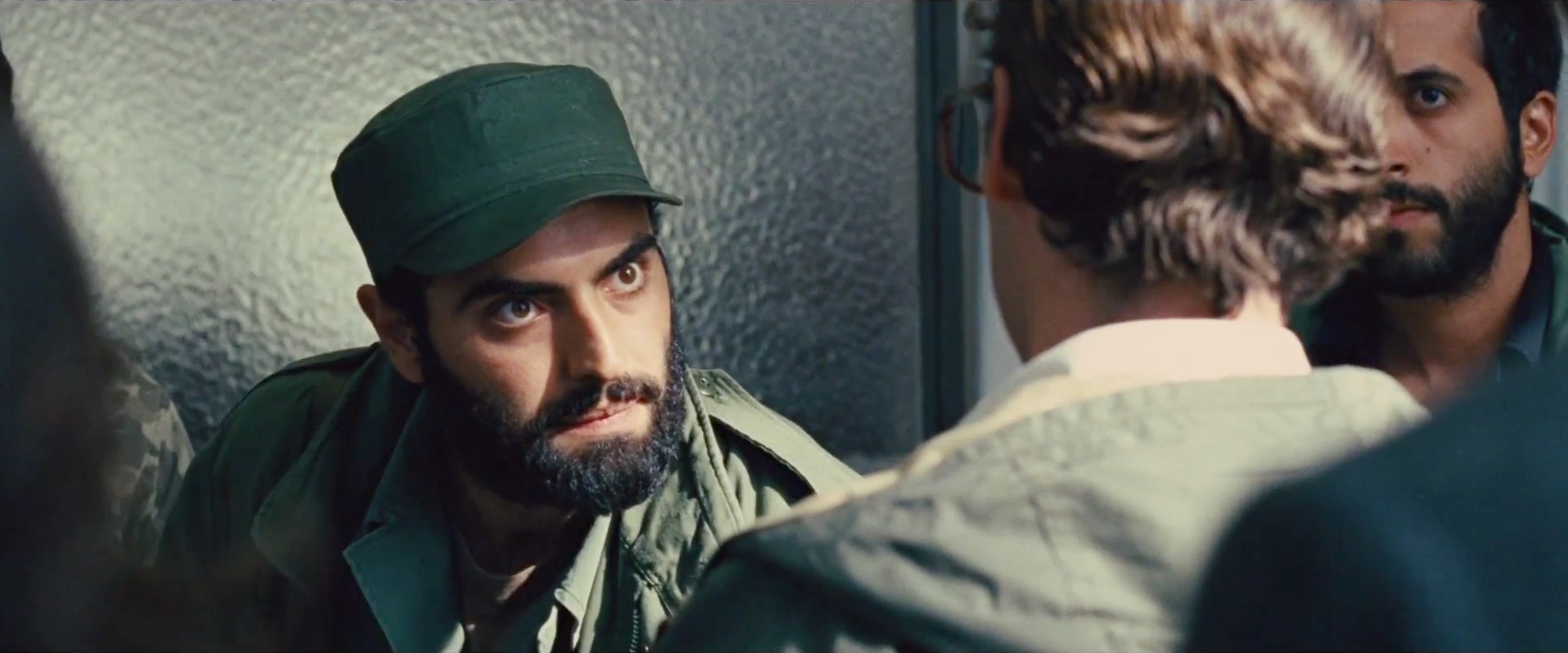 "Argo" opened in the U.S. on Oct. 12, 2012 to rave reviews. Instantly, underground bootleg DVDs of the film spread like wildfire inside Iran, and the Islamic Republic started its response. Numerous state-controlled articles decried the film as anti-Iranian propaganda set to further America's aggression against Iran, and several labeled me a typical Iranian-American actor who'd fallen into Hollywood stereotypes of dark and demonic Middle-Eastern roles.
To me, the genius of Chris Terrio's script is its ability to show truths on both sides of the Iran-U.S. conflict, from the CIA's 1951 coup d'état of Iran's democracy to the violent takeover of the U.S. Embassy in 1979 by Khomeini revolutionaries.
My role in "Argo" allowed me to experience my character's drive to protect Iran from the meddlesome West; to feel his dangerous worship of an untouchable leader; to grasp a culture of leader-worship that had merely shifted from the Shah to Khomeini; to suffer the dogma that allowed me to judge and convict anyone who would not accept the role of religion I saw in Iran's government; to feel the rage of violence used to take over government; and in turn used to squash and kill my fellow Iranians in their democratic protest.
By not politicizing the content, the filmmakers allowed both sides of the long-standing Iranian-American conflict to look at their prior actions and, hopefully, take responsibility and correct their choices toward reuniting our communities. After all, Thomas Jefferson read Cyrus the Great as a guide for America's union, and in turn Mossadegh studied Jefferson as a blueprint for Iran's independence and democracy.
I sincerely thank "Argo's" filmmakers, the cast and crew, the Warner family, and Sharon Rose of ITA and WME for their incredible support in this process.
Farshad Farahat graduated from University of Massachusetts Amherst with a major in political journalism. He is currently working on a Phd in conflict resolution. In 2010 the Los Angeles Times published his op-ed article on Iranian/American relations and film. Farahat's television acting credits include "CSI: New York," "NCIS: Los Angeles," "Conan," and "The Tonight Show."
Farshad recently released an educational short called "Eviolent," exploring the potential of non-violent civil resistance against unchecked authority.
Farshad currently resides in Los Angeles.