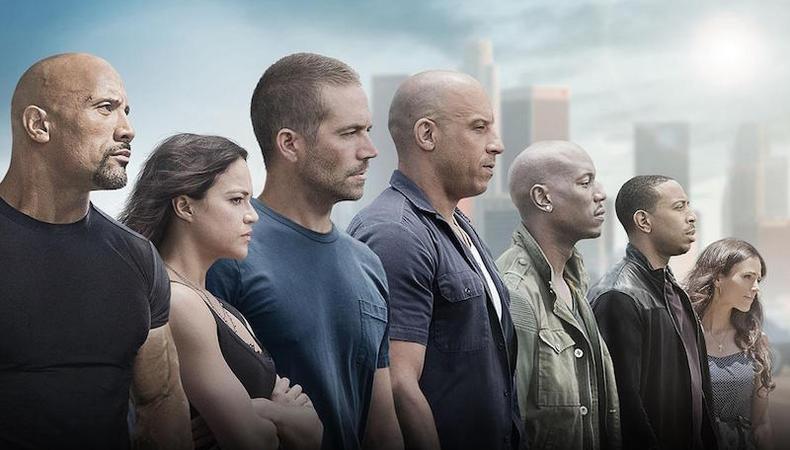 Rev your engines with Vin Diesel and Charlize Theron or star in a zombie thriller with these five feature film casting notices from this week!
"FAST 8"
A major hit with audiences and critics alike, the "Fast and the Furious" franchise is seeking background talent to act alongside stars Vin Diesel, Charlize Theron, and others in its eighth installment, "Fast 8." Extras would be playing warehouse guards and workers, which calls for men and women age 18–65. The project pays $120 per 8 hours' work and films in Atlanta, Georgia May 25–June 3.
"KRYSTAL"
This feature film from actor-director William H. Macy is seeking a stand-in for John Hawkes, who stars in the film with Felicity Huffman, Jane Fonda, and Josh Hutcherson. The film, according to the press release, follows "a young man living a sheltered life [who] develops a crush on a stripper and joins her Alcoholics Anonymous group just so he can be in the same room with her." Hawkes' stand-in requires a thin male a little over six feet tall with brown hair. The desired talent must have stand-in experience. "Kyrstal" shoots in Savannah, Georgia on April 25 and April 26. This job pays $140 per 12 hours' work.
"D.C.P."
This dramatic narrative feature from writer-director Nick Burgos is seeking a female actor from New York City aged 21–30 for this feature film. Zoe Carter is a 27-year-old Californian who moves to New York City to start a modeling career after working in accounting, where she gets caught up in the city's bustling nightlife scene. The hired actor must be willing to train physically. The film is scheduled to shoot through 2017 in New York City and begins rehearsals next winter.
"THIRST NO MORE"
The only thing actors will be thirsty for on this film set is sunshine: the feature film is scheduled to film through August 2016 in Honolulu, Hawaii! For this indie, casting director Joshua Dok is seeking talent from Los Angeles, California, or Honolulu for two leads roles, Mira Rosavich and Walden Hanniby, and a supporting role named Jake Hackney. All are aged 25–40, and the two lead roles are requested to be Asian, South Asian, Southeast Asian/Pacific Islander, or ethnically ambiguous. In addition to standard pay, food and travel will be provided.
"3AM LIVE"
Coordinators William Hatcher, Eddie Singleton, and Martin Kelley are seeking talent from Atlanta, Georgia for this zombie thriller, including two leads, two supporters, two chorus/ensemble members, and extras. According the casting notice, "3AM Live" is about a college film crew that attempts to prove there's a governmental conspiracy to create a nation of zombies. "The documentary becomes a pop culture nightmare as the film crew comes face to face with a contingent of bath-salt zombies from the underbelly of the city of Atlanta."
Inspired by this post? Check out our audition listings!