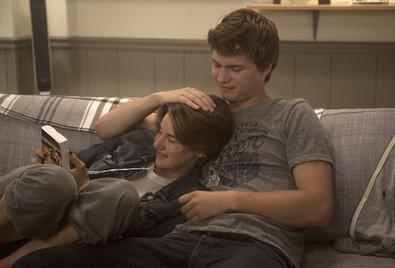 Based on the book by John Green, "The Fault in Our Stars" starring Shailene Woodley, Ansel Elgort, Nat Wolff, and others hit theaters last week. Telling the story of Hazel and Gus, two teens who meet and fall in love in a cancer support group, "The Fault in Our Stars" was published in 2012 and it took almost no time for it to land a film adaptation.
And Hollywood loves a good young adult novel film adaptation. The "Harry Potter" series grossed $7,709,205,984 worldwide, and launched the careers of Daniel Radcliffe and Emma Watson.
Here are some other great films that are adaptations of young adult novels.
CLICK HERE TO VIEW THE SLIDESHOW.
Want to read more abut "The Fault in Our Stars"? Check out our interview with Nat Wolff!