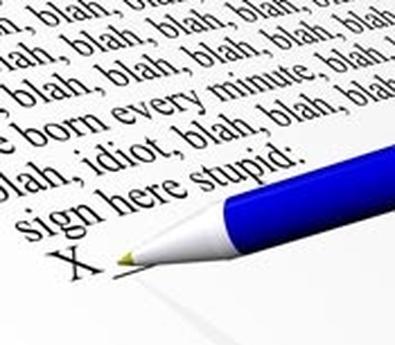 It's no coincidence that actors with great careers often take an active role in understanding and shaping their deals. As a former actor and current entertainment attorney, I have found that to have control over your career, you must have a working knowledge of the fundamental concepts of entertainment agreements. One such concept is an important and nuanced entertainment-law term: most favored nations.
Simply put, if your contract terms are granted on a most favored nations basis, then none of your fellow performers can have better contract terms than yours. An MFN contract is common on projects that employ a number of similarly situated actors, such as independent films or plays with ensemble casts or television series on which several cast members have approximately equal prominence. An MFN agreement can also be a mechanism to allow a highly paid actor to perform for a lower fee in a smaller production without damaging the actor's perceived economic value in the marketplace. The actor's representatives can reasonably argue that their client took a lower fee because he or she was passionate about the project and, because it was MFN, no other actor was paid more.
When evaluating your MFN agreement, it's crucially important to know precisely how the term applies. Is it MFN only for your up-front compensation, such as a per-episode fee or a weekly rate? Is it also MFN regarding the placement and prominence of your credit? Is it MFN for your dressing facilities, travel, per diem, car allowance, and level of exclusivity during production and hiatus, if any? In short, you need to know if your agreement is MFN for all contractual terms or only certain ones. Obviously, the former is vastly preferable.
Another important and tricky aspect of an MFN agreement is any provision dealing with profit participation — income you receive from the sale of merchandise using your image, for example, or from a film's overall profits. Here's the first question you must ask in such a case: Is your percentage of the profits — known in the business as points — granted on an MFN basis? For example, if you're getting five points (5 percent of the profits) on an MFN basis, then no other performer can receive more than five points. Next you need to make sure that the way your points are defined is MFN with the other profit participants. What does that mean? you may ask.
Your profit participation is subject to a negotiated and often complex definition. That definition dictates, among other things, what is considered revenue, which costs the producer is allowed to deduct, and what rights the profit participant has to verify the accuracy of monies — or lack thereof — paid to him or her. These terms can vary wildly, from a very favorable profit definition to what is jokingly referred to as monkey points, which are so poorly defined that the participant is very unlikely ever to see any revenue. It is extremely important that your profit participation be defined on an MFN basis with the other actors. And if you're a prominent actor, your participation should be defined on an MFN basis with all the profit participants — including the producers. That prevents the producers from receiving a definition more favorable than that of the talent, including you.
You may not have the leverage now to negotiate your agreements aggressively, but it is important to be knowledgeable about the business of show business and prepared for your success. As Abraham Lincoln wrote, "I will study and get ready, and perhaps my chance will come." Or to put it another way, "Know your deal."
Jeff B. Cohen received his Juris Doctor from UCLA School of Law and his undergraduate degree from U.C. Berkeley's Haas School of Business. He began his career in entertainment in the 1980s as a child actor, most famously appearing as Chunk in the Richard Donner-Steven Spielberg film The Goonies. After working at Universal Studios, he co-founded Cohen & Gardner LLP (www.cohengardnerlaw.com) in 2002 and now negotiates agreements for actors, directors, writers, and producers.
To submit a question or comment, email editorial@backstage.com.