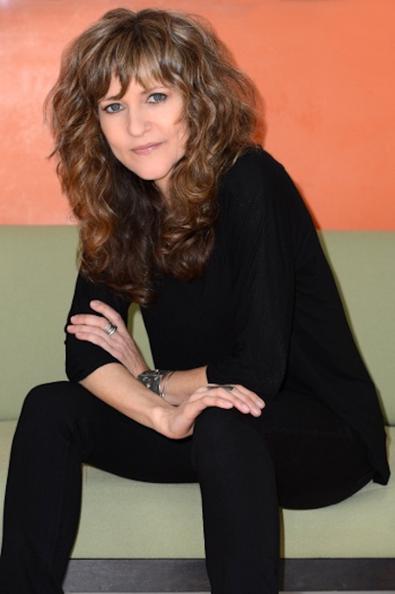 Have you ever wanted to share the joy of Metallica, Beyoncé, or "Hamilton" with your baby? Lisa Roth is the mastermind behind Rockabye Baby, the series that "lullabies" adult songs for bedtime. Rockabye Baby is now celebrating its 10th anniversary with a new set of songs from Lin-Manuel Miranda's juggernaut Tony winner.
How did this all start?
I started at [CMH Label Group] 12 years ago. The first week I was here, I went shopping for a baby shower gift. I didn't see anything that was adult-friendly. I wanted to buy something for a friend who loved music; I thought it would be easy, but it wasn't. I said "We should get into the baby business."
Why do you think it continues to be so successful?
The series has evolved over the past decade—the instruments we use, the sound palette. We also stay in touch on social media, and we listen. There are so many artists to lullaby. The music is what appeals to the adults. It's funny, too; I wanted a series that had some irony, a little sense of humor, something that adults could relate to. Our covers are an homage to the artists who are contributing. There's a recognition or a discovery to it when mom or dad or aunt or uncle or friend sees the album cover and they think that they've discovered something secret, like they know where the homage is coming from. It's a baby product for adults.
How did you land on "Hamilton"?
Who hasn't landed on "Hamilton"? I started listening to the music without ever having seen the play. I loved the music, and then I started seeing comments on our social media. People I know said they wanted a lullaby version of "Hamilton." We did an EP version at first. It only has eight tracks, but that might be only the beginning.
READ: 3 'Hamilton' Stars Who Got Their Start With Backstage
What makes you want to lullaby something?
We keep our audience in mind: the parent who has a sense of humor. The greater the irony in the artist's name, the better. Lullaby renditions of Olivia Newton-John don't have the same resonance as lullaby renditions of Metallica or Eminem. We have a rotating poll on social media. We poll at the label, and we keep an eye on what's popular.
You found a niche and filled it.
It's everyone's desire on some level to fulfill their potential. I am not one of those people who knew what they wanted to be when they grew up. I've had three careers and never had a desire to be in the music industry, but here I am. I haven't fulfilled my potential yet, but seeing it is human and necessary. It's what drives us all.
Do you want your performance to be turned into a lullaby one day? Check out our musicals audition listings!