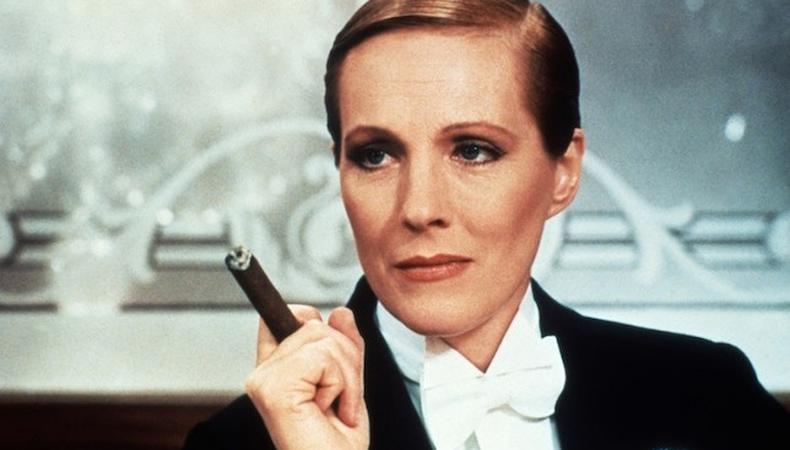 Transferring films to Broadway has become routine, and the same is true for popular plays and musicals that were originally set on Broadway and made their way to the silver screen. Recent screen-to-stage transfers include "Waitress," starring Jessie Mueller, "American Psycho," "Finding Neverland," and "School of Rock;" all of which are currently playing the Great White Way ("American Psycho" is still in previews).
Just last week NBC announced it will be staging a live television production of the 1992, hit Aaron Sorkin film "A Few Good Men"; a Broadway adaptation may not be too far off.
The following 12 productions are just a handful of many notable Broadway productions based on feature films.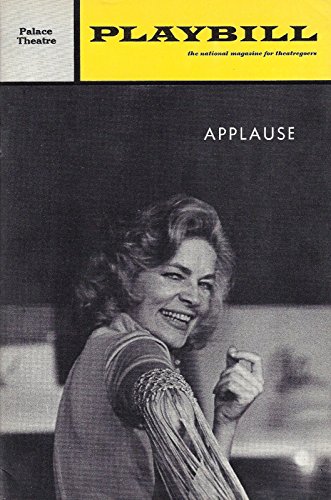 "Applause"
Lauren Bacall stepped in the shoes of aging actor Margo Channing in the Broadway musical adaptation of "All About Eve" in 1970. Similar to the 1950 film, "Applause" is also based on Mary Orr's short story, "The Wisdom of Eve." Bacall re-imagined Bette Davis' iconic, Oscar-nominated performance, and ultimately won a Tony Award for her portrayal of Margo (Bacall) who guides a younger actor, an unscrupulous Eve Harrington (Penny Fuller), who is conspiring to steal Margo's career and boyfriend. The musical's song "Fasten Your Seat Belts" is inspired by one of cinema's most famous lines. Bacall landed herself an Emmy nomination when the show was turned into a TV movie of the same name in 1973.
"Billy Elliot"
This '80s-set musical drama takes place during the miner's strike in the U.K., and was first released as a film in 2000. The musical, which premiered at the Imperial Theatre in October 2008, features 11-year-old Billy Elliot who prefers dancing ballet over boxing. The Broadway production reunited the original film's director Stephen Daldry with the movie's screenwriter Lee Hall. Elton John provided the music for the adaptation. "Billy Elliot" won 10 Tony Awards, including one for the musical's three original stars David Alvarez, Trent Kowalik, and Kiril Kulish.
"Grey Gardens"
"Grey Gardens" is not your typical screen-to-stage transfer. While narrative features usually inspire most adaptations, the "Grey Gardens" musical is based off the 1975 documentary of the same name about the relationship between Jacqueline Kennedy's aunt and cousin, Edith Ewing Bouvier Beale ("Big Edie"), and Edith Bouvier Beale ("Little Edie"). The interactions between the two women, who lived in a decaying mansion in East Hampton on Long Island, took center stage in the 2006 Broadway musical. It won three Tony Awards including prizes for its stars Christine Ebersole and Mary Louise Wilson
"Hairspray"
John Waters' 1988 comedy danced its way onto Broadway in 2002. The '60s-set musical centers on Baltimore teenager Tracy Turnblad and her dream of dancing on local TV dance program, "The Corny Collins Show." "Hairspray" won eight Tony Awards, including best musical, and prizes for its stars Harvey Fierstein and Marissa Jaret Winokur. The successful move to Broadway preceded the film adaptation in 2007 featuring John Travolta, Nikki Blonsky, Queen Latifah, and Michelle Pfeiffer. NBC is currently casting its live broadcast of the musical, set to air this fall.
"Kinky Boots"
The 2005 film starring Joel Edgerton and Chiwetel Ejiofor made a successful move to Broadway in 2013 with the help of Cyndi Lauper and Harvey Fierstein. "Kinky Boots" follows Charlie Price who saves his family's shoe factory business after striking an unlikely partnership with cabaret performer and drag queen, Lola (Ejiofor). Billy Porter, Annaleigh Ashford, and Stark Sands led the original Broadway production to 13 Tony Award nominations. "Kinky Boots" won six, including best musical, score for Lauper, and actor in a musical for Porter.
"Matilda the Musical"
The magic and whimsy of Roald Dahl's classic children's novel transferred to Broadway in 2013. Dahl's "Matilda" is also the basis of the 1996 film about a young girl with telekinetic powers who uses them to free herself from problems at home and school. "Matilda the Musical" proved itself a showcase for child actors with the original four stars of the Broadway production Sophia Gennusa, Oona Laurence, Bailey Ryon, and Milly Shapiro winning a special a Tony Honor for Excellence in Theatre.
"Once"
Glen Hansard and Markéta Irglová originally starred in the 2007 Irish, romanctic musical drama to rave reviews. The former on-screen and off-screen couple won an Oscar for their original song, "Falling Slowly." Hansard and Irglová then wrote the music and lyrics for the Broadway adaptation of "Once" in 2012. The palpably sweet and endearing chemistry of the duo's music successfully transferred to the Great White Way, eventually winning eight Tony Awards, including best musical.
"The Producers"
"The Producers" depicts two Broadway producers, Max Bialystock and Leo Bloom, who oversell their newest flop until said dud becomes a rapturous success. Mel Brooks adapted his original 1968 film for Broadway in 2001 starring Nathan Lane and Matthew Broderick. "The Producers" won an unprecedented 12 Tony Awards, including best musical. Lane, Broderick, and the musical's director Susan Stroman, reunited for a film adaptation based on the Broadway musical in 2005.
"Promises, Promises"
Billy Wilder's 1960 classic "The Apartment" was turned into a musical for its original transfer to Broadway in 1968. "Promises, Promises" centers on a junior executive who, in order to advance his own career, offers up his apartment to his married superiors for their affairs. Burt Bacharach's music, Hal David's lyrics, and Neil Simon's book turned "Promises, Promises" into an instant Broadway sensation earning actors Jerry Orbach and Marian Mercer Tonys for the original production.
"Sunset Boulevard"
"All About Eve" is not the only classic film from 1950 to earn the Broadway treatment. "Sunset Boulevard" centers on Norma Desmond, a former star of the silent film era, and her attempts to make a comeback on the big screen. Glenn Close earned a Tony Award for the original 1994 production as the fading film actor, as did her co-star George Hearn. Andrew Lloyd Webber's musical won an additional six trophies including best musical. "Sunset Boulevard" followed Webber's previous Broadway successes "Evita," "Cats," and "The Phantom of the Opera."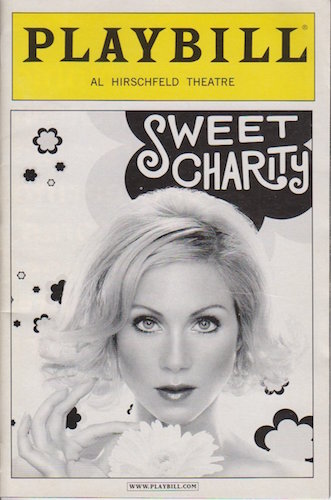 "Sweet Charity"
This musical is based on Federico Fellini's screenplay for the Italian drama "Nights of Cabiria" about New York City dancer-for-hire Charity Hope Valentine. "Big Spender" and "If My Friends Could See Me Now" are among two famed tunes from the show's score. The original Broadway production premiered in 1966 before it was revived twice in 1986 and 2005. Each of the production's three stars Gwen Verdon, Debbie Allen, and Christina Applegate earned Tony nominations for their performances as Charity. Bob Fosse, choreographer for the original Broadway production, directed the musical film adaptation starring Shirley MacLaine.
"Victor/Victoria"
Julie Andrews reprised her Oscar-nominated turn in the 1982 comedy-musical of the same name in 1995. Andrews starred as out-of-work singer Victoria, who finds a job disguised as a male who entertains as a female impersonator. The Broadway production reunited the film's director Blake Edwards with Henry Mancini and Leslie Bricusse. Manici and Bricusse won an Oscar for the film's score and the duo worked on the musical together until Mancini's death. Frank Wildhorn helped finish the musical's score. Andrews' gender-bending performance famously received the original production's sole Tony Award nomination.
Inspired by this post? Check out our theater audition listings!