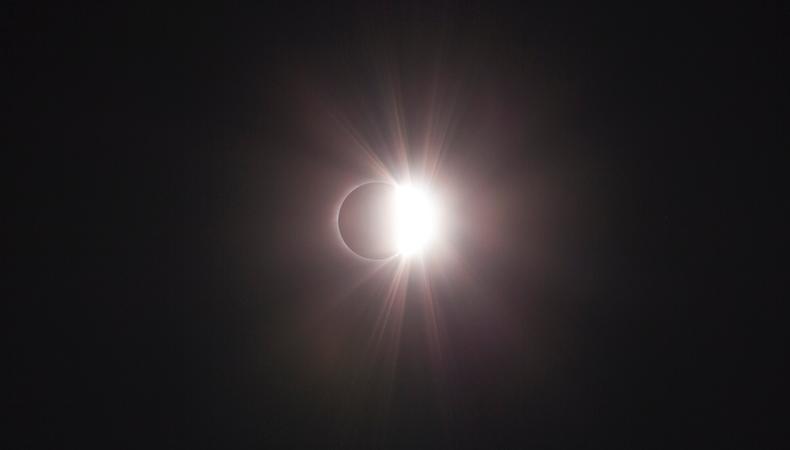 Congratulations, you've made it through one of two eclipses this season! Just behind you—Jan. 31—we experienced the uber-powerful Lunar Eclipse Full Moon in Leo, reaching both an individual and collective tipping point. Lunar Eclipses mark powerful culmination points that release us from karmic patterns and situations we've outgrown and in turn, make way for new doors to open. Whether we go kicking and screaming or surrender to the cosmic will is always up to us, but it's best to trust that whatever doesn't reattach for us after the Eclipse wasn't in our best interest, evolutionarily-speaking, and that what's coming is part of the Universal will to nudge us along to great heights.
Things should start to feel markedly lighter in February as the Sun, Venus, and Mercury's entry into rebellious, air-sign Aquarius has February starting off with a defiant and give-me-liberation-or-give-me-death tone. With Mars now in fiery Sagittarius, we've got a strong dose of fire and air, which will give a quick-dry and an action-packed punch to the Capricorn sobriety and gravitas of late December/January. If New Year's Eve got lost in the shuffle of what rumor-has-it was an intense holiday season, it could be time for a re-do! Wear lots of lucky red, light candles and howl those intentions that resonate with Aquarian themes of progress, togetherness and bringing our individual genius to bear on the collective experience.
Read for your Sun and Rising Sign if you're a believer!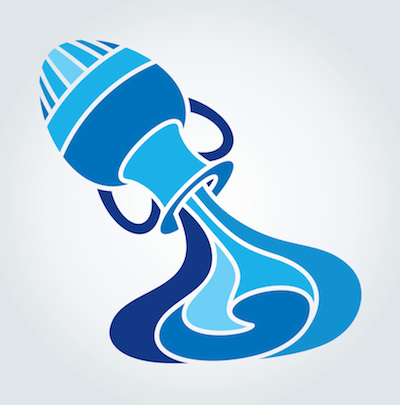 You're the center of the Universe for the first half of the month as you've got the magnetic—if busy—trifecta of the Sun, Venus, and Mercury continuing in your sign, making you veritable sticky tape for social interactions and harmonious wheelings and dealings. Once the planets proceed into Pisces, you'll get a chance to catch your breath after all the fun and take stock of the various initiatives you made in December/January. Make sure you're awake for Solar Eclipse New Moon of Feb. 15 budding in your very own sign and your 1st House of fresh starts, personality, and personal authority. You'll want to declare your desires with gusto in the few days around this cosmic caper.
The Jan. 31 eclipse occurred in your 7th House of Partnership which could have eclipsed out any pairing that wasn't working for you, business or romantic, and/or have noticeably rearranged the pieces for your partner's life, impacting your own. You're in the mood to take the lead this month so don't fret. Work that wondrous Sun/Venus magnetism (Venus in your sign until the Feb. 10 and the Sun through Feb. 18). Later in the month as planets move on to your 2nd House, you'll want to chill out and give more time and attention to your spiritual discipline. Both eclipses are huge for you, but you'll also want to keep an ear to the ground during the dreamy Venus/Neptune conjunction on Feb. 21 when your imagination and income intersect to bring some sweet delights.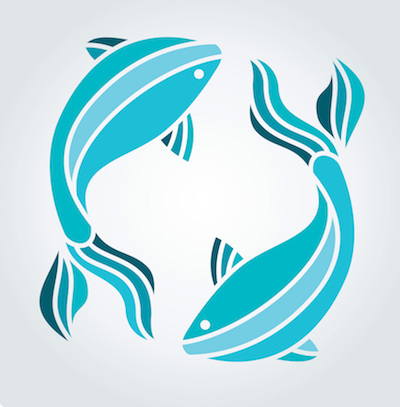 You're almost there, Pisces. Sometimes it can feel as if energy is a little low when there's a cluster of planets in your dreamy 12th House, which is exactly where the Sun, Venus, and Mercury will be for the first half of the month. If you're feeling a little behind, you should! Work your behind-the-scenes imagination and use this "downtime" to dream, envision, and rest until more of a cosmic green light starts to shine come the Sun's re-entry into your sign. A deep dive into your emotions is always clarifying and affects how you will play your cards in 2018.
The New Moon Lunar Eclipse of Feb. 15 will illuminate desires and intentions yet again in that mysterious 12th House. Something is reminding you to take an inside-out approach. Your "secret life" in the visionary tunnels of the imaginative Pisces mind will find expression in the outside world so don't distrust the "downtime." That New Moon will begin to sliver into Pisces the very next day on Chinese New Year, so plan something special to celebrate the Year of the Dog. Gather your loyal pack and harmonize a collective howl at the possibilities even if you don't know how you're going to get there. It's in the unseen that Pisces has special capabilities, and their ascent begins towards manifesting the magic they can feel in their big, open hears. And then boom, things begin to spark and spiral back to you with busy Mercury's entry into your sign on Feb. 16, and the Sun on Feb. 18. Until then, breathe it all in.
ARIES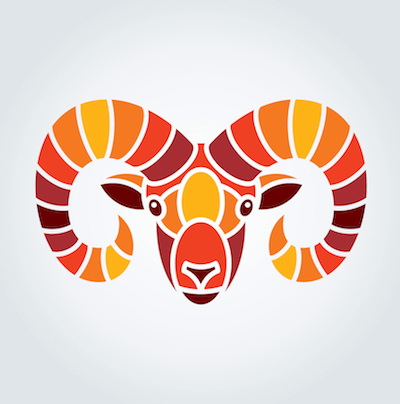 All this electric, stimulation-seeking Aquarius energy in your Eleventh House of future hopes and dreams has been vitalizing your vision for the future. You may have a good sixth sense about where you're headed or want to head, and if it means breaking some ties, so be it! You've had to be a real trooper with Pluto in Capricorn squaring off against your Sun for the past several years in addition to wildcard Uranus in your sign, forcing you to hold your own against what feels like a game of chance. With Saturn squaring your Sun this year (until 2020), you're ready to get down to business and balance your wild energy in order to get those exciting payoffs of which you know you're capable. Patience and persistence (groan!) are your allies this year. There's a bit of seriousness in the air for you, but use this Saturn square as a resource rather than a foe. Your life and the stability you can create will thank you for it.
Eclipse-wise, you're swinging a big door open in your 11th House, again amplifying those themes of future hopes and dreams, as well as the community you build around you to help get you there. The Jan. 31 Eclipse in Leo may have been a culmination point for you, where you realized you get a lot more mileage if you connect your personal goals with the collective hunger for change and progress. It's not about letting go of your righteously selfish goals, but knowing that you're buoyed by surrounding yourself with others and broadening your vision so you're working towards something greater. What is your individual genius and how can you collaborate with others to get your work seen and heard? When the Sun moves into Pisces on Feb. 18, you can relax the wheels that have surely been spinning. If you can manifest some time away between Feb. 10 and March 6 (when your 12th House is stimulated), that would be ideal. Fiery Mars will also be stimulating your 9th House of travel during this time (Jan. 26–March 17) so you may be itching to get outside your comfort zone. However, it's really about consciously opening your mind and listening. When planets start to throw an Aries party mid-March, the idea is you'll be refreshed and open. Brace for making an impact.
TAURUS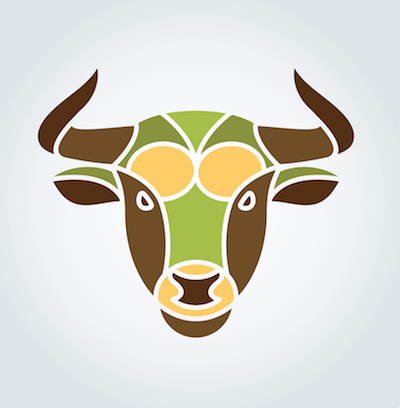 At month's beginning, you'll still be reverberating from that Full Moon Eclipse in your 4th House of home, family, and roots. An important relationship, perhaps with a parent or even your literal home, is ready to transform having come full circle. Whatever is illuminated around Feb. 1 should give you an "aha" moment to what has been enervating your status or position in the world. Also, with this eclipse tied to "eclipsing" of old attitudes, I suspect you're ready to expand more into the public eye through professional ventures that require you stepping up to the podium and out into the limelight. The next Eclipse and New Moon of Feb. 15 powerfully supports these instincts of coming out of your hidey hole—metaphorically or literally—as this one lands in your public 10th House of Career. At the very least, launch your intentions and acknowledge that you are enough right now.
With this caper in Aquarius, if it's a little-outside-the-box, all the better. Change can require a lot of willpowerr and rubbing up against fear for Taurus. However, with the truth revealed at month's beginning (if only in your own heart), you'll have the courage to snip what's tethering you and take a chance on really being seen and heard in the world.
GEMINI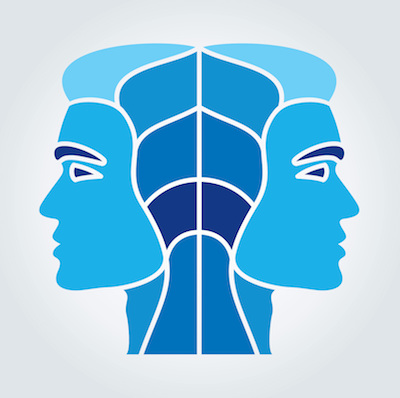 The eclipse of late January represented a culmination in the sign of love (Leo) and your Third House of communication and commerce. You'll soon be feeling the pull away from the familiar and towards the exotic, be it travel, education, or just those experiences outside of the daily humdrum. This is due to the big New Moon Eclipse of Feb. 15, opening a portal into your 9th House of "Long Journey's Over Water." It may be time to do away with what has only proven a distraction and set your sights on something a lot farther.
The mid-month seductive pull to enter foreign territory or shake things up could even be through the catalyst of relationship with that Mars in fiery Sagittarius fresh in your 7th House of committed partnership. Someone's else's adventurous charge could ignite your own passion and next thing you know, you're following suit. However, the key here is opening yourself to experiences that make your soul sing and grow. You may not even see the full results of the intentions you set for six months or a year as these act as super New Moons that can change our course. People will definitely be pushing your buttons this month, although hopefully in a fun way! As Venus and the Sun gain traction in your professional 10th House the latter half of the month, you're asked to make a stand in your career and integrate that rebellious, adventurous quality that bloomed internally during the eclipse into your professional choices.
CANCER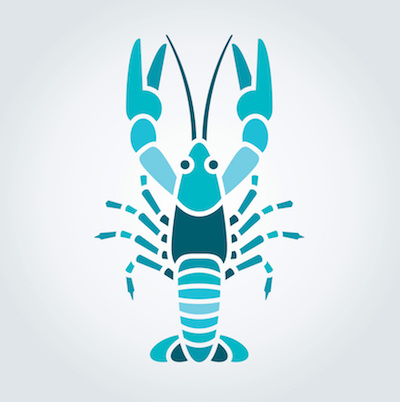 Darling Cancers are opening to more intimacy with the game-changing New Moon Eclipse of Feb. 15 in your 8th House of sex, death, and other people's money. Tender-hearted Cancers can be a wee overprotective about their emotional assets, but the Cosmos are setting you up for things to get complicated...in the most supportive and benevolent way. Because this New Moon is in Aquarius, there's a very friendly vibe and a large part of you engaging creatively with this energy is deepening friendships and building trust. This could translate as much as sharing a financial investment as it could a bed. Learning or re-learning to see yourself through another's mirror is good medicine and you're beginning to see any pockets where you might have been withholding for fear of things getting over complicated or just having to trust someone besides yourself.
It's time to go deeper and share the weird with those already in your life or begging your attention, investment, or heart-to-hearts. And with gifting Jupiter is your 5th House of creativity, joy, and recreation, it seems you're learning to both play with abandon and learn the joy of having a lot to lose. How can you get some more skin in the game? A good day to meditate on this is around Feb. 21 with the magically sweet and intuitive conjunction of Neptune and Venus in fellow water-sign Pisces. Even before that, however, take some time to listen to your heart and acknowledge what would really vitalize you on that Feb. 15 New Moon.
LEO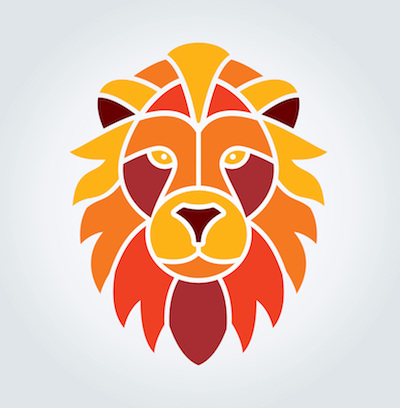 The eclipses of this month could potentially be monumental for you, although sometimes eclipses don't exactly make it obvious what has changed until six months (or a year) later. The Jan. 31 eclipse was in your very own sign and your 1st House of Self-Expression, which may have "eclipsed" an old self and shuffled an antiquated persona stage left. The way you look could even change, and likely there's the evolutionary necessity of shedding an old image and awakening to the possibilities of a new identity. This can be as superficial as a haircut but the idea is there's a deep psychological underpinning to changing up our mask. We have grown up in some way and grow out of some things, and it's time to let our style be more of an authentic representative of our true grit.
The Feb. 15 Eclipse lands in Aquarius, the sign directly opposite yours and in the 7th House of Marriage. This is the Eclipse of New Beginning so this has wonderful implications for birthing a relationship of the committed-one-on-one variety or re-awakening the one you already find yourself in. Set those intentions around Feb. 15. Meanwhile, feisty Mars in fellow fire-sign Sagittarius and your 5th House of creativity will definitely give you some guts this month. Spicing things up is in the stars and you'll get some help doing it.
VIRGO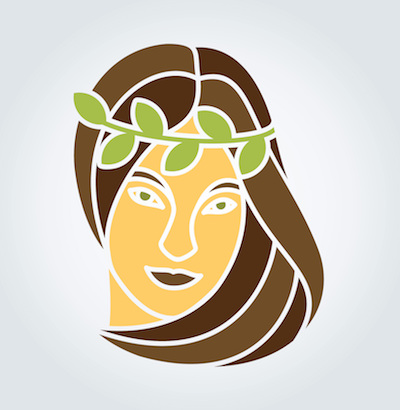 The Full Moon Lunar Eclipse of Jan. 31 might have brought something to a close, perhaps something that was weighing on your psyche like a close relationship or creative endeavor you were ready to put to rest. This Eclipse happened in your 12th House of healing and letting go and probably illuminated some truth you were hard-pressed to confront head-on. With the New Moon Solar Eclipse of Feb. 15, this outro is balanced by the intro that this New Moon provides, specifically to the area of your life associated with work, service, and health (the 6th House). It may sound boring, but the 6th House is where we put in the work and create self-care rituals and work habits that can create huge stuff later on.
With workhorse, get-real Saturn in such a supportive angle to your Sun all year, it's no wonder that another cosmic phenomenon is cheering you on to get it together. Remember, cream rises and the Virgo quest towards excellence is in full swing. The Eclipse is in Aquarius so "getting it together" will involve inventive solutions and thinking outside-the-box. You're likely in the mood to build new skills right now, so it's time to bring something to the front burner that will enhance your chances now and in the next six-month window as the effect from the eclipse can often hit home six months to the day later.
LIBRA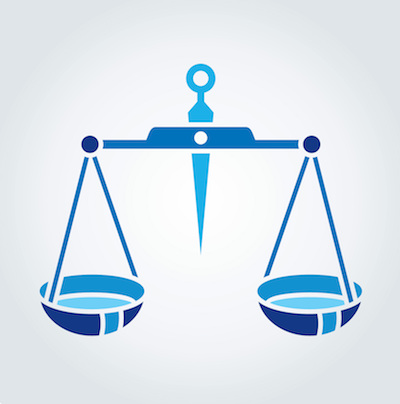 This month's powerful New Moon Solar Eclipse is bursting a door open in your 5th House of creativity and love affairs. The seeds that need to be planted around this time have to do with one's creative voice, so it's time to get personal and remember why you got into this business in the first place. There's something about this Eclipse that wants you to connect to an audience in the most immediate way possible. It's about getting away from the long-term vision and strategies of the 11th House (where the Full Moon eclipse of Jan. 31 hit, bringing something to a close) and infusing your unique offering with joy, daring, and your own style of communicating. Maybe it means being more selfish about what you're bringing into the world and what has your name on it. I know this can sound anathema to the collaborative Libra character and it doesn't mean you have to go it alone, but maybe a little bit less of your standard checks and balances with a distant team of people.
Remember: Jupiter in Scorpio and your Second House all year is not only there to grow your income but on a deeper level to have you show up for what you value. What do you value most about your creativity? How can you bring more of you to the fore and do it any small, bold way you can in the here and now? Do it.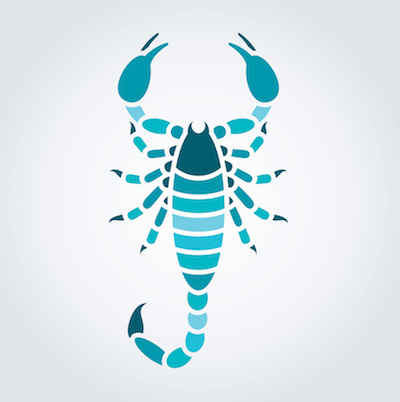 You've been getting things squared away, Scorpio, probably due to the Cosmos infusing you with the drive, panache, and energy to get things done, especially in anything concerning your home, roots, and things unseen to the outside world but no less powerful. Energy will mellow out after Feb. 10 (and especially after Feb. 18) when planets start to drift into fluid, fellow water sign Pisces and you can enjoy some of the fruits of your labor. Look especially forward to Feb. 21 when dreamy Neptune and Venus join in Pisces and your 5th House of Love Affairs and Creativity; a special day is in order.
For now, however, keep the pedal to the metal and open to all the new information and helpful people that are broadening your vision and getting you in touch with your innermost needs. This month's New Moon Solar Eclipse is happening in Aquarius as well, lighting up that internal 4th House and setting into motion strategies that could affect your home and the community of people you keep around you like a tribe. It could be time to hire a fresh crew or just bring those VIPs who truly support you and your vision for the future closer. I need not remind you that you're in the enviable position of having Jupiter in your sign until November. Simply through a boon in optimism and the foolishness to know you deserve it, you stumble into lucky breaks.
SAGITTARIUS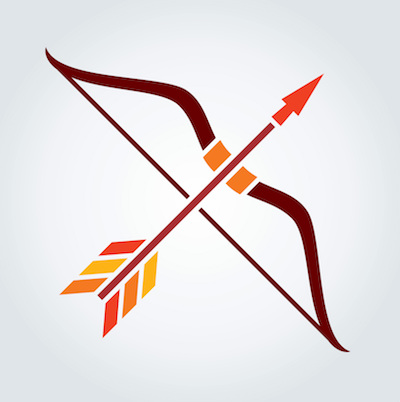 This is a busy month for you, Sag! It looks like fantastic fun from a cosmic standpoint. Your attitude and past efforts will frame your particular experience of February transits of course, but the Cosmos are setting you up to win. First, you've got fiery, go-get-it Mars in your own optimistic sign, infusing you with a certain pluck and lust for life (here from Jan. 26–March 17). Transiting your 1st House, this is about feeding your fire and saying yes to energetic investments toward new projects. Doubling down on this theme is the uber-powerful New Moon Solar Eclipse opening destiny's doors in the 3rd House of communication and curiosity on Feb. 15.
Your biggest hurdle right now may be distraction, so visit your mountaintop from time to time just to make sure you're capitalizing on those opportunities that really spark your desires. Don't be afraid of things getting messy or overwhelming, however; such is the way of a cluster of air planets in cerebral Aquarius and your cerebral 3rd House (this will mellow after Feb. 18). In the meantime, use that Mars push. Brandish your natural confidence, speak truth to power and set your biggest intentions around those 3rd House themes of writing/speaking/influencing between Feb. 15 and Chinese New Year.
CAPRICORN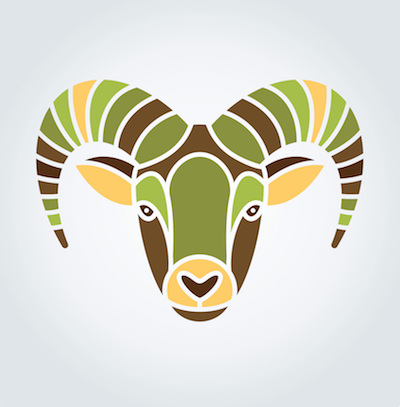 Capricorns are officially in their heaving climb toward the top with taskmaster Saturn closing in on their Sun sign between now and 2020. This simply means focusing or learning to focus on those things you most dearly want to achieve in life. And it takes discipline more than faith. The Eclipse of Feb. 15 will give you a little clue about the direction of the most fortuitous winds and how to set your sails. The Jan. 31 Eclipse was/is asking for a curtain call in your 8th House of intimacy and other people's money. This could mean disentangling yourself from dependence on another or just psychologically tenuous relationships that are mucking things up. The Feb. 15 New Moon Solar Eclipse is in Aquarius, thus lighting up 2nd House of money and values. Think self-reliance, simplicity, and workable strategies. It's time to lean into more of your value, and for all those finicky about money, press yourself to put a price on it.
While it's really a question of self-worth, we have to be the first to understand our own value and invest in it before you can expect others to follow suit, whether in business or romance. Money and fresh opportunities to make money want to come and it's going to take your participation. Think about your audience first and foremost. Aquarius is a social sign and may require that you step out of your comfortable Capricorn status quo and try new things, especially things that can reach a lot of people who are already sensitive to what you have to offer. This may mean saying yes to (groan) networking events or sending out a newsletter or willfully increasing your social media traffic. Only you know where you're being pulled to connect. If you want to be a mover and shaker, and that's obvious, you've got to move and shake. The Universe just wants you to reach up and shake the branches, maybe just in a bit of a different direction than you've been doing. It will be well worth your honest efforts.
Ready to see what else February has in store for you? Check out our film audition listings!
The views expressed in this article are solely that of the individual(s) providing them,
and do not necessarily reflect the opinions of Backstage or its staff.