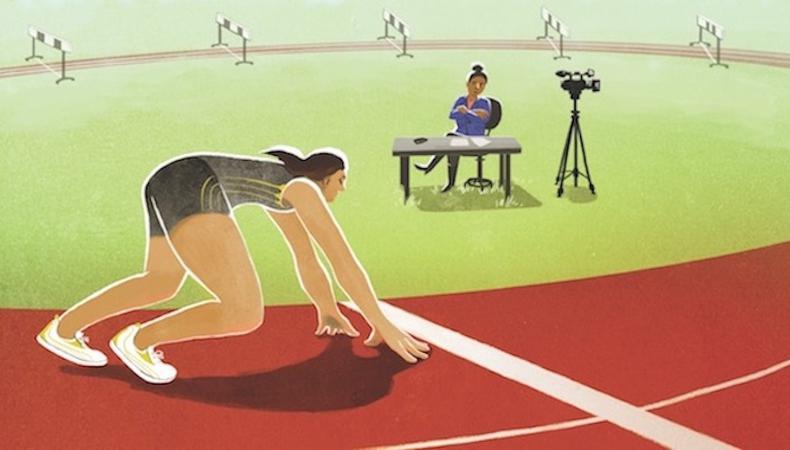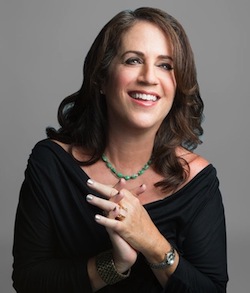 The coveted email comes from your agent: You've got an audition for a movie with three juicy scenes to work on. You do the work. You spend the better part of the day and night getting off-book and making very distinct choices for your character. You're ready to shine.
You come in and the casting director says, "Oh, we're only doing one scene today."
"What?! Why do CDs send me auditions with three scenes if I'm only going to do one?" you wonder. "Are they trying to torture me or waste my time?"
Hardly. Here's what goes on behind the curtain. We choose a few scenes that showcase the character's different colors and emotions. After about a week of auditions, it becomes clearer who we're looking for, and we start honing in on our specific needs for the character. It's usually around this time that everyone gets bored of hearing all three scenes—yes, bored. The truth is, we can usually tell within the first few lines whether you're in the zone for our project. Did you know the internet has actually rewired our brains? Our attention span has shrunk, and we need to be grabbed instantly or we click away.
After you've read the requisite one scene, if you're somewhat close to what we're looking for, we'll have you do the other scenes.
READ: What It Takes for a CD to Book an Actor
Other times, you'll get the audition appointment and you're sent three scenes with the instructions to only do scene No. 1. Don't fall for this trick. Prepare all the scenes, because if you come in and do well on the first scene, we'll say, "Hey, have you looked at the other scenes? I'd love to see them."
I worked with a coaching client on an audition for a series regular role on one scene from a pilot for a solid week. We worked on this scene for an hour every day, along with reading through the entire script. When she finished her scene, they were utterly wowed and said, "Great! Let's see the next scene." She blurted out, "What next scene? I was only given one scene!" Casting said, "Oh, you didn't get the other scene? It's so much meatier! Here, we'll give it to you. You can take it out into the lobby and learn it." Because we'd worked on the entire script every day, she didn't freak out. She stayed in the room and said, "Sure, gimme a minute just to look over the lines…. OK, I'm ready." She blew them away in the next scene because she had done the work.
The takeaway here is to not be tricked by casting's initial instructions—whether they're asking for three scenes or just one. The key is to prepare for anything and everything. You might think this is a waste of your time, but I urge you to look at it this way: Every time you learn a scene, you're building up your brain to work faster and be more productive. Frankly, you should be learning a scene or two a day even if you don't have an audition.
There is no such thing as overpreparing in this situation. Learn the material inside and out, get into character, bring yourself into the scene, then let it fly.
Known for her work in film and television, producer and casting director Marci Liroff has worked with some of the most successful directors in the world such as Steven Spielberg, Ridley Scott, Mark Waters, Christopher Nolan, Brad Bird, and Herbert Ross. While working at Fenton-Feinberg Casting, she, along with Mike Fenton, cast such films as "A Christmas Story," "Poltergeist," "E.T. – The Extra Terrestrial," "Indiana Jones and the Temple of Doom," and "Blade Runner." After establishing her own casting company in 1983, Liroff cast "Footloose," "St. Elmo's Fire," "Pretty in Pink," "The Iron Giant," "The Spitfire Grill," "Untamed Heart," "Freaky Friday," "Mean Girls," "Ghosts of Girlfriends Past," "Mr. Popper's Penguins," "Vampire Academy," and the upcoming "The Sublime and Beautiful," which she produced as well, and the upcoming film "Magic Camp.".
Liroff is also an acting coach, and her three-night Audition Bootcamp has empowered actors to view the audition process in a new light. The class spawned an online course available at Udemy entitled "How To Audition For Film and Television: Audition Bootcamp." Visit Liroff online at marciliroff.com, follow her on Twitter @marciliroff and Facebook, and watch her advice videos on YouTube. You can also read her blog.
Ready to get to work on the West Coast? Check out Backstage's Los Angeles audition listings!