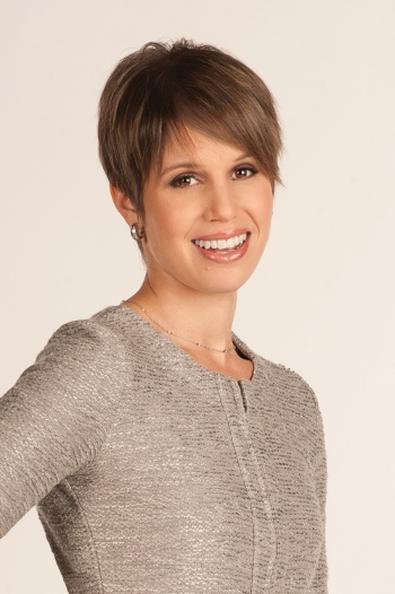 Alongside her father and two sisters, Nicole Feld runs Feld Entertainment, a leader in producing and presenting live touring family entertainment, and the current producer of "Disney on Ice Presents Frozen."
What was the challenge of bringing "Frozen" to the ice?
Kids know every single word and piece of dialogue from this film, every piece of staging or choreography, every lyric to every song. So we knew that creating this production, we would have to blow their minds. Everything we tried to do was just about bringing the idea of "Frozen" closer to the audience so the experience is inviting and takes over the entire arena space.
How is this show different?
Most of our current touring Disney on Ice shows are compilation ice shows, which means they have several different favorite characters and stories in any given show. This is a full-length adaptation of "Frozen." When you arrive, there's a little bit of an opening where they're welcoming you to Disney on Ice and then we launch into the story of "Frozen."
Tells us about Feld Entertainment.
It was started by our grandfather and has expanded a lot over the last 45 years. We're the third generation that's entered into this business. I've always been around production and entertainment, so I was exposed to that lifestyle at a very young age. I work really closely with my father and my two sisters, and while we work on different projects but still collaborate, it's always really helpful to get their viewpoints and perspectives on anything I'm working on.
What was the casting process like?
It got down to the wire with casting. We knew that Anna and Elsa and Kristoff—these are characters that were huge parts of the show, so they had to be incredible skaters but they also had to possess the personality and acting capability so the audience can believe who they're portraying. A really interesting fact about this show is that Anna is virtually on the ice the entire two hours; that's an extreme feat for any performer, and she has to be a stellar athlete to have that stamina and ability to maintain that athleticism for that amount of time.
What else is Feld Entertainment known for?
We're the largest employer of figure skaters in the world. If you're a skater and want to retire from the competition scene but you still want to be skating, you're reaching out to us or we're seeking you out. A lot of our skaters go on to ultimately have management positions with us as well.
Like this post? Check out more of our Inside Jobs!