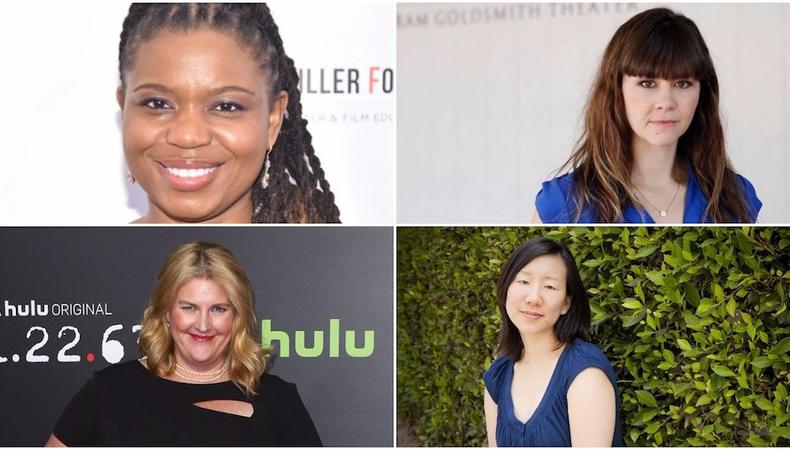 Reading plays and learning about new playwrights is an essential part of my job as a college audition monologue coach, so it's no surprise that you'll find my studio stockpiled with excellent audition material for teens and young adults.
I love the excitement of learning about young contemporary writers and following their careers—a big part of my job philosophy is to present monologue choices for a variety of young adult types that are always age-appropriate and within the realm of the student's life experience. Young actors should be performing material written by young writers who can speak to their generation, share a point of view, and have a first-hand understanding of youth culture.
When it comes to young female actors, I encourage them to discover young female playwrights. It only makes sense.
These 12 female playwrights are my favorites of late. Check out their latest plays, or even discover some older writings from their catalog. If you're a young adult female actor, I guarantee you will find their writing speaks to you.
Bekah Brunstetter
On fire with her Emmy-nominated series, "This Is Us," she has some very important new works.
My favorite: Too many to name. I'm smitten
Clare Barron
Barron won the Susan Smith Blackburn award this year, and she is also an Obie-winner and a New Dramatist playwright. Her work is often quirky and hip.
My favorite: "Dirty Crusty"
Annie Baker
A Pulitzer Prize winner for "The Flick," her trademark is offbeat, precious characters.
My favorite: "Circle Mirror Transformation"
Brooke Berman
I've loved this Juilliard grad's comedies and dramas ever since she was a New Dramatists playwright. Now living in L.A., she writes quirky characters with a heart.
My favorite: "Hunting And Gathering"
Bridget Carpenter
Highly accomplished as a writer of plays, musicals, and television, Carpenter graduated from Brown, currently lives in Los Angeles, and was honored by the Writers Guild of America Award for her work on "Friday Night Lights."
My favorite: "Fall"
Julia Cho
A resident New Dramatist playwright and Juilliard graduate, she also writes for television.
My favorite: "BFE"
Lauren Gunderson
This Dramatists Guild award-winning writer is originally from Atlanta. You will find her beautifully developed characters irresistible.
My favorite: "I And You"
Katori Hall
A winner of the Olivier Best Play Award and Juilliard graduate, she is originally from Memphis and has become an important voice for African-American theatre.
My favorite: "The Mountaintop"
Amy Herzog
A Pulitzer Prize-nominated Yale graduate, Herzog's work grips you with her clean, evocative dialogue.
My favorite: "4000 Miles," but I can't wait to read her latest, "Mary Jane."
Heidi Schreck
This Obie-winning actor and playwright lives in Brooklyn and is a playwright in residence at Playwrights Horizons.
My favorite: "Grand Concourse"
Sarah Treem
She has had just as much success as an award-winning TV producer ("House of Cards," "The Affair") as she has a playwright.
My favorite: "When We Were Young And Unafraid"
Lauren Yee
This award-winning northern Californian and Yale grad now lives in New York.
My favorite: It's a tie between "Ching Chong Chinaman" and "The Lost Girl, (or First Chair)"
A note to student actors: your choice of material speaks volumes about you as an artist and human being. Your audition pieces help colleges learn about you in the very short time you have in the room. Be thoughtful in what you choose and learn to love the writer. Without them, you have nothing.
Be joyous, be brave, be yourself in your college auditions!
Get all of your college audition questions answered by peers and experts on the Backstage Community forums!
The views expressed in this article are solely that of the individual(s) providing them,
and do not necessarily reflect the opinions of Backstage or its staff.