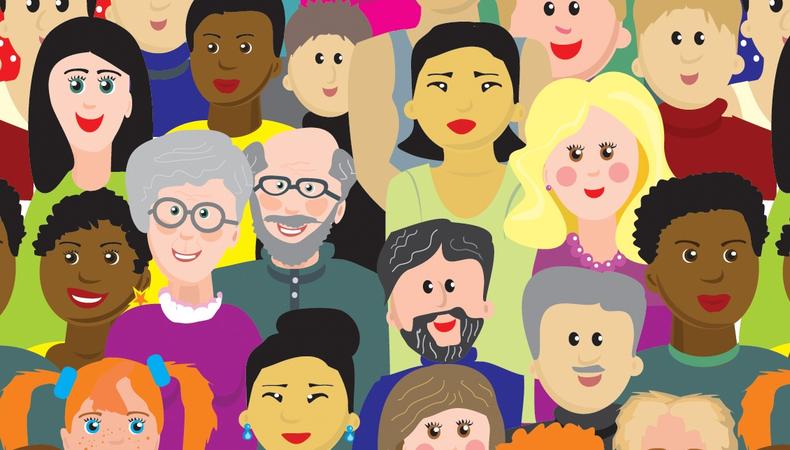 A fair amount of characters in theater—not to mention film and television—are written to be on the autism spectrum, but rarely do actors who have similar neurological conditions play them.
EPIC Players Inclusion Company is aiming to change that disparity with a neurodiverse acting ensemble. Show by show, EPIC is minimizing the stigma of autism's role onstage and proving everyone can carve out their place.
The company's 2017 inaugural production of "Dog Sees God" saw the acting troupe take on a twisted and edgy reimagining of the classic "Peanuts" characters as complicated teenagers. Bert V. Royal's script addresses themes of drug abuse, sex abuse, eating disorders, and suicide, and moves beyond the assumption that actors on the spectrum are less capable of conveying and exploring such heavy themes.
"EPIC was started in 2016 out of the clear need for actors living with developmental disabilities to see themselves represented onstage and onscreen," Aubrie Therrien, EPIC's executive artistic director, tells Backstage. "Of the 2 percent of roles available for actors living with disabilities, 94 percent are played by able-bodied actors. EPIC wants to change those statistics and, at the same time, create a neuro-inclusive creative and social community for our actors to grow and hone their craft."
Most notably, "The Curious Incident of the Dog in the Night-Time," a stage adaptation of the novel about a young man on the autism spectrum with a mission to solve the mystery behind the death of his neighbor's pet, had an extensively praised run in London's West End and on Broadway. Alex Sharp, the lead in the Broadway production, became the youngest recipient of the Tony Award for best actor in 2015 for his work in the show.
Though Sharp's performance was universally praised—and resulted in a mountain of awards—some wondered if there was room to cast an actor who is on the spectrum in the role. In the fall of 2017, Mickey Rowe became the first actor with autism to play the leading role in "Curious Incident" at Indiana Repertory Theatre and Syracuse Stage.
From 2000 to 2010, autism diagnoses increased for Americans roughly 120 percent. In 2008, the Centers for Disease Control and Prevention ranked autism the fastest-growing developmental disability in our nation. As autism becomes a more prevalent factor in American life, and as the nation interrogates representation in the entertainment industry more aggressively, EPIC aims to empower and make space for these actors.
"We work on an adaptive rehearsal schedule, meaning we rehearse for a longer period of time, fewer days per week," says Therrien. "So our actors are working very hard for sometimes six months to develop a production together."
Andrew Kader is a company member of EPIC. He describes how the distinct process of the company helps him prepare in a way that meets his unique needs: "The directors help me to work on pronunciation that is very challenging for me.... [T]hey help me to get into character and do [the] blocking," he says. "My favorite thing is acting and getting into characters; it's a great learning experience for me."
Though EPIC is only two years old, the company is already bustling. On Autism Awareness Day (April 2), it will premiere a cabaret fundraiser performance at HBO Theater in Manhattan. "EPIC 4 AUTISM: Songs From the Spectrum" will feature EPIC company members performing songs alongside Broadway actors who are yet to be announced.
In May and June, the company will present performances of Shakespeare's "The Tempest" at NYC's the Flea Theater, where Epic is an "anchor partner."
"Watching an EPIC production is really a memorable experience," says Therrien. "The end result is magical—the audience gets to be a part of a neuro-inclusive experience, where actors with and without developmental disabilities share the stage together as peers and colleagues."
"It is a great feeling to be in an EPIC play and represent what EPIC stands for," Kader proclaims, "Empower, perform, include, and create."
More information and tickets to Epic's cabaret or its upcoming production of "The Tempest" can be found here.
Get all your acting questions answered by peers and experts on the Backstage Community forums!