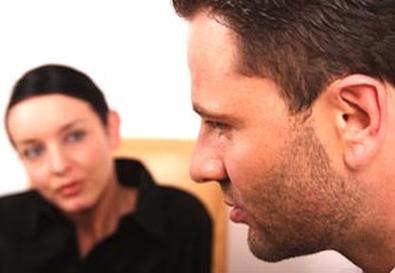 Question: The economic crisis is really scaring me. I've had some success as an actor, and I love it, but I wonder if this is the time to think about doing something else with my life. I keep worrying about this all the time, to the point where I can't sleep. What can I do?
First of all, let me assure you that millions of other people are also having second thoughts about their careers because of the economic downturn. We are living in insecure times. Regional theaters are closing, TV and film production is down, and unemployment is high. There is a shrinking market for the part-time jobs that actors get to supplement their income. So the issue is how to live with this economic insecurity.
There are two aspects to your question: financial fears and constant worry. Regarding the former, as I see it, this is certainly not the first time you've had to deal with this question. Unlike many people now facing economic anxiety for the first time, people in show business have to face it continually. In a sense, the rest of the world has entered your world. Economics have always been bad for actors, but you made a decision to get into the business knowing this in advance. Even when the economy was good, you learned how to survive in a difficult industry. You used your inner resources. You learned how to cope, and in the process you developed skills. Now is the time to assess what you've learned. What are the abilities and survival mechanisms you've used successfully in the past?
You have to fight letting your fears, doubtlessly fanned by the media, get to you and immobilize you. Yes, jobs are more difficult to find, but now is the time to focus on how you've creatively dealt with this in the past. I'm not suggesting you deny the severe economic situation, but don't succumb to it and withdraw or become paralyzed.
You have already proven you're a survivor, so this is the time to do another assessment. Look hard at how you've gotten this far, and think of what you can do now emphasizing your skills and resourcefulness. As part of this self-assessment, you can also ask yourself if changing careers is a possibility for you. What are your other passions? The economy might be a catalyst for you to consider whether acting is still what you want for your future. Is there another direction for you? This reassessment can help you to either make a change or recommit yourself to the acting profession with a new energy.
The second aspect to your question has to do with how much you worry about the situation and your sleeplessness. Ask yourself if there is something else bothering you that's not as obvious as the career worries. Talk it over with friends. If you're still unsatisfied, consider calling mental health services at the Actors Fund and speaking with someone who is more familiar with the dilemma you're in. Go to www.actorsfund.org for contact information.