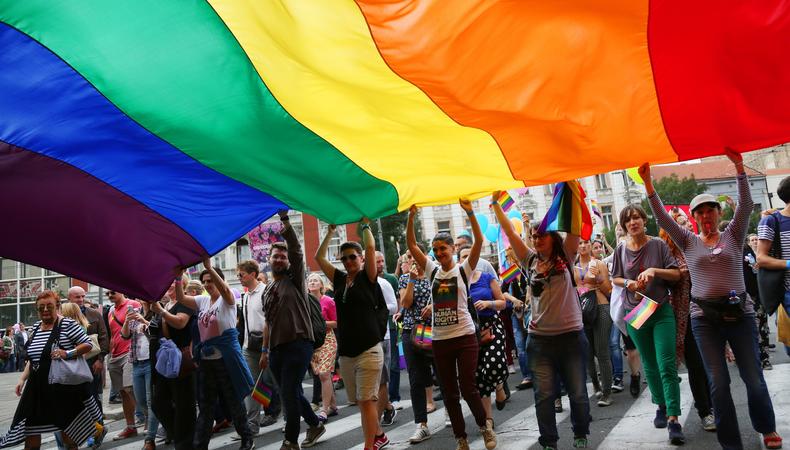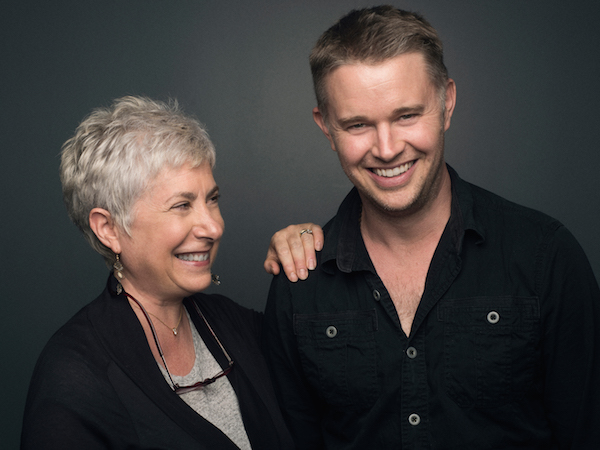 As we celebrate LGBT Pride and acknowledge the beautiful diversity that exists in our business and the unique expressions of the LGBT community that make all of us feel more human, the sickening, senseless violence expressed against the LGBT community gives us pause.
While we celebrate the work of LGBT actors, writers, directors, casting directors, etc., we must also acknowledge that for far too long the LGBT experience was forcefully excluded from the narrative. For too long, LGBT actors were forced to deny the fundamental fibers of their being, dull their light, and stifle the full force of their creativity. As a result, society at large was denied the kind of awareness of the LGBT community that results in empathy towards them. Celebrating LGBT Pride comes with an understanding of why there is a need for Pride and why today our industry is still heteronormative, focusing on the specific stories of only a portion of the wider human experience. As we celebrate, we can also look at our industry and find more and better ways to normalize the LGBT experience in film and TV, an act that serves to normalize the LGBT experience in society and help prevent violence against LGBT people. Celebrating Pride comes with understanding that it still often requires more courage for an LGBT actor to speak his full creative truth as an actor than it does for his straight, cisgendered counterpart.
That's less of an indictment of the industry than it is a call to action. Why? Because we are the industry and we have the power to change this industry that can so profoundly affect perceptions in the world. We are this business—actors, writers, teachers, casting directors, directors, producers, executives. We must be leaders. We must begin with the obvious truth that the full, honest expression of an individual's raw, glorious humanity transcends social barriers and creates universal understanding. We must operate with total confidence in the transcendent power of honest storytelling.
The bean counters will say that they can't sell a network show about LGBT experiences written by a writer who identifies as LGBT because the straight, cis majority wouldn't understand. We call bullshit. If networks took chances on amazing LGBT creators, not only would they find that well-written, honest stories are universal, but that they would actually be able to offer something that is unique and something that has as much chance of being successful as the same old shows that they keep producing. Moreover, if the networks don't widen their visions, they'll find that passionate, brilliant, exciting LGBT creatives will take their work elsewhere and leave the dull, antiquated networks to wither and die.
But maybe they need a few more baby steps. Maybe the server taking our dashing, straight, leading man's order at the diner is gender fluid. And maybe we don't even talk about who that supporting series regular dates, but she dates women. Just people of all sorts living their lives, helping to move our stories along.
As for LGBT actors, the onus falls on them to continue to push against the heteronormative tides, the pre-conceived ideas, and the need for the business to limit actors with labels. For themselves, for their LGBT brethren who don't have a voice, and for the misguided bigots who succumb to hate and for whom there is no hope except that which comes from truth and humanity. LGBT actors have to keep fighting to be and to express who they are—to keep telling their stories with or without the help of the industry. And the straight and cisgendered communities have a responsibility to listen.
Listening is an essential part of being an actor. Not just hearing, but hearing and then allowing one's self to be affected. We must give creative space for the LGBT community, and then shut our mouths and listen, be affected by their experiences and what they have to say. LGBT artists have so much to teach the rest of us about our art, about courage, and about the enduring will of the human spirit. Even in light of tragedy and horrific violence directed at a community that binds itself together with love and acceptance, we have to celebrate Pride. Celebrate the struggle of the LGBT community and the struggles that continue. Celebrate our differences because the expression of what is unique about each of us always leads us back to the collective humanity.
Join The BGB Studio's #WhyPride campaign to declare your support for the LGBT community and raise money for the Gay Lesbian and Straight Education Network which makes schools safer for and more inclusive of LGBT youth.
Tell us why and how you're celebrating!
Inspired by this post? Check out our audition listings!
For more acting advice, watch here:
The views expressed in this article are solely that of the individual(s) providing them,
and do not necessarily reflect the opinions of Backstage or its staff.