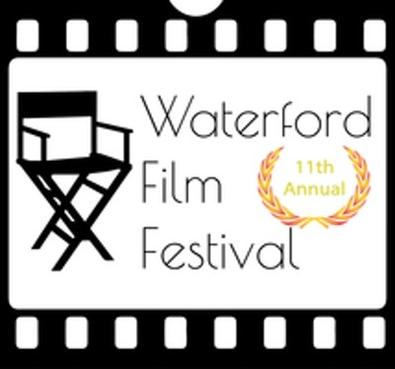 On Nov. 3, screenwriters and filmmakers from around the world will convene in the Irish city of Waterford for the Waterford Film Festival. A celebration of short films and new and seasoned artists alike, the festival is the brainchild of Stephen Byrne who founded the event over a decade ago after realizing his hometown—which also happens to be the oldest city in Ireland—didn't have a film festival to call its own.
Now in its eleventh year, WFF has screened over 500 films from local, national, and international filmmakers, supported writers, and given a platform to creators worldwide. Chatting with Backstage, Byrne shared why Waterford is a great place for the endeavor, what most people get wrong about film festivals, and setting realistic goals.
Tell us a little about what you do.
I am a freelance media producer and founder of the Waterford Film Festival. I have produced a series of short drama films, online video ads, and corporate videos.
Why was the Waterford Film Festival started?
In 2006, I finished producing a 40-minute short drama called "The Headmaster". It was my fourth short film and my biggest one to date at the time. As I was getting it ready for distribution, it dawned on me [that] my home city did not have a festival and I felt it should.
Over the course of several months, I got to work on setting it up, preparing plans, securing sponsorship, etc. I wanted to set up a festival that would promote the cultural scene of Waterford and [its] independent filmmakers. I launched the first festival in 2007 and it has been running ever since.
What is it about Waterford that makes it the right place to host this festival?
Waterford is Ireland's oldest city, with a great history and culture. There are some fantastic venues for festivals, including Garter Lane Arts Centre which is hosting the event [this year].
How has the festival changed over the course of 10 years?
In many ways. The festival is going strong but for first four years, we used to consider and screen feature films as well as short films.
We [also] had several venues at once hosting the event. However, during the economic downturn, we lost some of our grants and private sponsorship and we had no choice but to scale back the event from four or five days to a three-day weekend, one venue, and to focus on short films.
Thankfully, we still have funding from the Waterford city and county council, support from various business, and many submission fees which help us keep our doors open.
Apart from screening short films, we also run a screenplay competition. The short film format has been working very well for us, with submissions from around the world. In due course, we hope to expand and bring in new programmes for filmmakers and writers.
Why do you feel it's important to promote this kind of work?
The festival provides an outlet for filmmakers to get their [work screened to audiences]. Having your work selected by a festival is an achievement in itself as it is a competition and not everyone gets in.
By being selected for a festival and possibly winning an award, not only could that help the project be selected for other festivals but it would increase the film's chances for a distribution contract, where it could be broadcast on TV, a video on demand site, or even support a feature film in the cinema.
This would also help the filmmaker's portfolio, which might lead them to make a feature or getting paid work.
What's one thing most people don't know about film festivals?
I think some members of the general public may think that a film festival mainly screens art house-type films. This is not true; most festivals, including Waterford, screen a series of different film genres—thrillers, dramas, comedies, horrors, etc.—from first-time filmmakers to award-winning films. Most of the time there is something to suit everyone's tastes.
What advice would you give someone who is just starting out in filmmaking?
It is a tough industry, one of the hardest in the world to break into. Be prepared from the beginning to receive rejection but keep trying. Learn from your mistakes. Keep learning and updating your skills.
Have set goals on what you would like to achieve [and] be realistic. For example, for your first project, don't write or try to produce something that is action-packed that would require a big budget. Work on your script, the story, develop interesting characters, and do your best to get it made.
Any major success stories to come out of the Waterford Film Festival?
We have had many films and scripts that were selected for the festival and have won awards. In the film category, many projects went on to secure distribution deals, and screen in cinemas and other festivals.
During the tenth festival, the best short film [award] went to "The Clockmaker's Dream"...since screening at the festival, it went on to win several awards in international film festivals.
In our screenplay competition, we have up to 20 finalists per year with the winner receiving a cash prize and access to equipment from our partners at Waterford FilmLab. Many writers have used their award to help secure more funding, producers, directors, and have gone onto having their films produced.
Check out Backstage's London audition listings!