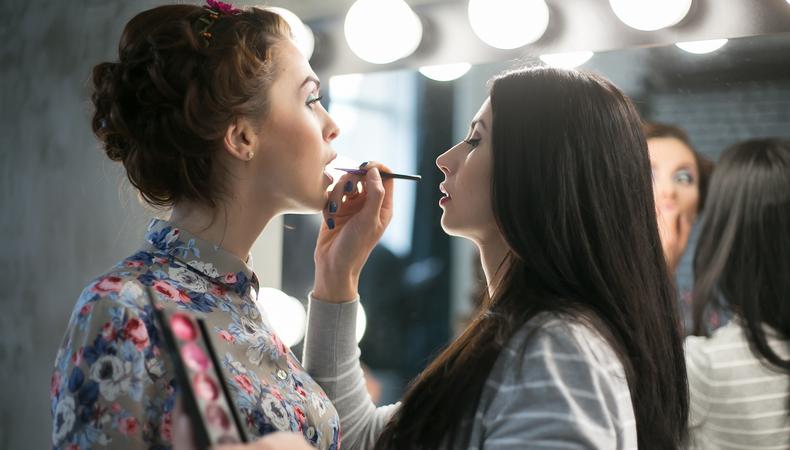 Ready for your next film job in Los Angeles? Easily stay in the loop on industry and crew news by checking out this go-to roundup. Each week, we update this list to include who's looking for below-the-line and creative talent. From grip and gaffer roles to line producers and script supervisors, apply today to one of these great gigs.
Please note that shoot dates are subject to state and county restrictions and may change. Refer to Call Sheet for the latest updates, and keep checking this roundup for the latest news on project development.
Special Effects Makeup Artist: Immersive Interactive Theatre
A special effects makeup artist is needed for an immersive and interactive theatrical production inside of a creepy mansion. The artist will need a strong background in prosthetic work and special effects makeup. Rehearsals run from Oct. 8-12 and the show runs from Oct. 13-31. Pay is TBD.
Want this gig? Apply here.
Hair + Makeup Artist: Short Film
A short film needs a hair and makeup artist to do touch-ups on a few actors for a three-day shoot. The film shoots from July 11–13. Pay is offered at $450–$600 for three days of work.
Want this gig? Apply here by July 10.
Editor: Brand Videos
An editor is needed to create short-form videos for different brands editing TikTok videos, Instagram reels, and YouTube shorts. Applicants must have knowledge of trending videos, sounds, and transitions. Applicants must also be familiar with Photoshop, Adobe After Effects, Adobe Premiere, and Final Cut Pro. Pay is $7,500 for three months of work. Dates are TBD.
Want this gig? Apply here by Oct. 31.
First Assistant Director: Comedy Feature Film
A comedy feature film is seeking a first AD for a 16-day gig. There will be four days of prep and 12 days of filming for $400 per day. The gig begins on July 6.
Want this gig? Apply here by July 6.
Production Coordinator: Feature Film
A feature film is looking for a production coordinator to work on set starting from July 8. This is a 17-day shoot. Applicants must have experience in scripted features or commercials. Pay is $275 per day.
Want this gig? Apply here by July 8.
For more on how to get work on a film crew, visit Backstage's crew hub!