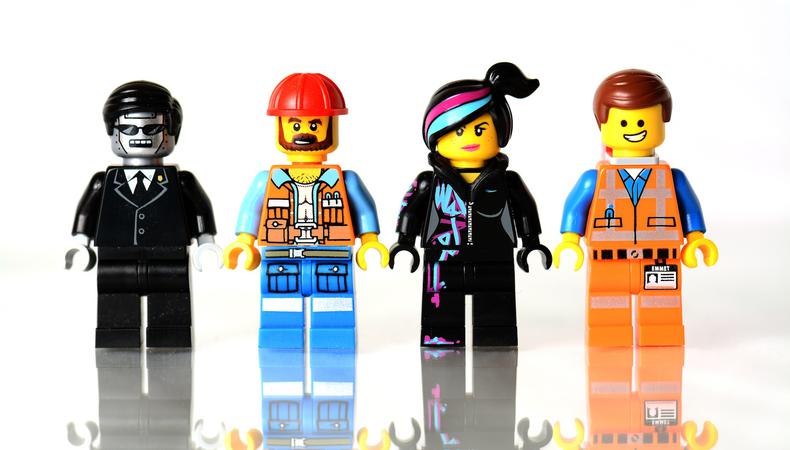 From action figures to trading cards to board games, some film favorites are rooted in the spirit of play. Much like the toys at the center of the upcoming "Max Steel," about the team-up between teenager Max McGrath and his alien friend, Steel, these stories have come to the big screen in a big way. Starring Ben Winchell, Andy Garcia, Josh Brener, and Maria Bello, "Max Steel" is set to be released Aug. 28, just months before the anticipated production based on the TV show and Hasbro toys "Jem and the Holograms," out October 2015.
To celebrate, we've rounded up five films originally born from the imaginations of toy designers!
"Transformers"
The first of the live-action films based on the '80s-era Hasbro robot toys debuted in 2007. It was the year that pushed Shia LaBeouf out of the Mickey Mouse wheelhouse and into the series that would solidify Michael Bay's status as the big-budget man who makes things go boom (and makes it look real good). The films, which also star Megan Fox, Julie White, Mark Wahlberg, and Jon Voight, have been incredibly successful, raking in over a billion dollars collectively. "Transformers 5" is currently in the works and rumored to premiere in 2017.
"G.I. Joe"
Here's another Hasbro action figure–based film franchise with big explosions and witty one-liners. "G.I. Joe: The Rise of the Cobra" in 2009 and "G.I. Joe: Retaliation" in 2013 jointly star Dwayne Johnson, Dennis Quaid, Adewale Akinnuoye-Agbaje, Channing Tatum, Marlon Wayans, Joseph Gordon-Levitt, and this week's cover star, D.J. Cotrona, and center on an elite military team made up of the titular special operatives. (Max Steel action figures resemble the original G.I.s.)
"Mars Attacks!"
Directed by Tim Burton and starring Jack Nicholson and Glenn Close as POTUS and FLOTUS, Pierce Brosnan, Natalie Portman, Sarah Jessica Parker, Annette Bening, Danny DeVito, Martin Short, and Michael J. Fox, "Mars Attacks!" is a hilarious 1996 film about Martians invading Earth, based on a set of trading cards released in 1962. The only thing that can defeat the bug-eyed little aliens? Slim Whitman's '50s yodeling country song "Indian Love Call."
"Clue"
A decade after we fell for Tim Curry in "The Rocky Horror Picture Show," we did it again in "Clue," where he played the high-strung butler, Wadsworth, alongside Oscar-nominated actors Madeline Kahn, Eileen Brennan, Michael McKean, Lesley Ann Warren, and Emmy winner Christopher Lloyd. Released in 1985, the cult classic was based on the wildly popular murder mystery board game of the same name.
"The Lego Movie"
Although it was famously snubbed at last year's Oscars, "The Lego Movie" is still pretty awesome. Featuring the voices of Chris Pratt, Elizabeth Banks, and Will Ferrell, this fun, animated film follows an everyday Lego construction worker as he fights to keep the Lego universe from being glued still.
Inspired by this post? Check out our film audition listings!