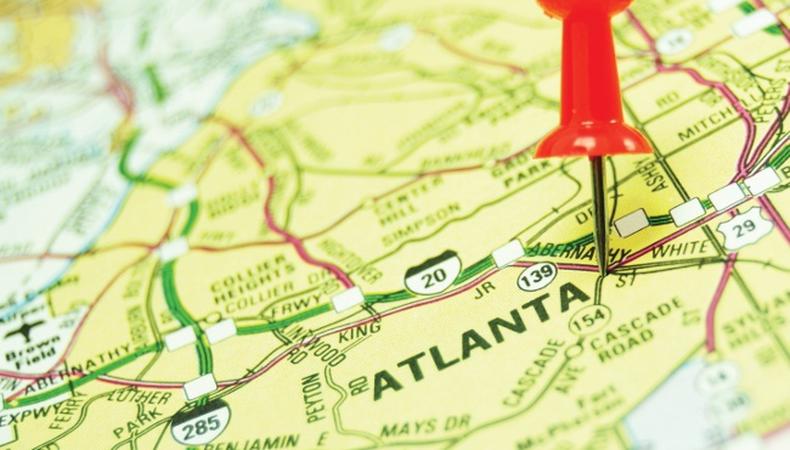 Set to kick off March 20, the 39th annual Atlanta Film Festival will feature dozens of narrative features, documentaries, and shorts over its exciting 10-day span. Films star the likes of James Franco, among others, and the festival will offer a sneak peek of HBO's "Game of Thrones," Season 5.
Here are the five films we're anticipating the most, all making their world premieres at ATLFF!
"Montedoro"
This international feature was directed by Antonello Faretta and tells the story of an American woman who travels to a mysterious town in Southern Italy after the death of her adopted parents. Her exploration of her past becomes a mythic journey toward self-discovery, all set against fantastic (and fantastical) Italian scenery.
"Rosehill"
Brigitta Wagner directed this narrative feature about old friends—one an actor, one a sex researcher—reuniting in rural Indiana. A self-proclaimed "wo(e)mance," "Rosehill" follows the women on an adventurous road trip through unfamiliar and emotional terrain. The film was partly improvised and stars actor, filmmaker, and performance artist Josephine Decker and improviser Kate Chamuris.
"Janey Makes a Play"
Jared Callahan's heartfelt documentary tells the story of Janey, a 90-year-old theater lover in Rio Vista, Calif. As the economy crashes in the midst of the recession, Janey brings the community together for a theatrical production about the Great Depression. "Janey Makes a Play" appeals to the theater nerds among us, highlights the rise and fall of small-town America, and examines the definition of community.
"The Long Start to the Journey"
Georgia-made film "The Long Start to the Journey" chronicles filmmaker Chris Gallaway's hike on the Appalachian Trail. Follow Gallaway as he conquers physical and mental obstacles against one of America's most stunning backdrops, and enjoy the funny and inspiring "trail angels" and hikers he meets along the way. Although taking place on a different trail, this film is reminiscent of the not-so-long-ago awards season pick "Wild," in which Oscar nominee Reese Witherspoon plays a woman hiking the Pacific Crest Trail.
"Good Grief Suicide Hotline"
This dark comedy from director Sam Carter tells the story of an unassuming college student employed at the local crisis counseling center. He navigates crazy callers and odd co-workers, and discovers that "trying to save people isn't nearly as hard as trying to save himself." The film screens with "Public Enemy #1," a short about two goofball police officers chasing a mysterious suspect and inadvertently uncovering a deep-rooted conspiracy.
Find out more about the Atlanta Film Festival's lineup at atlantafilmfestival.com.
Inspired by this post? Check out our film audition listings!