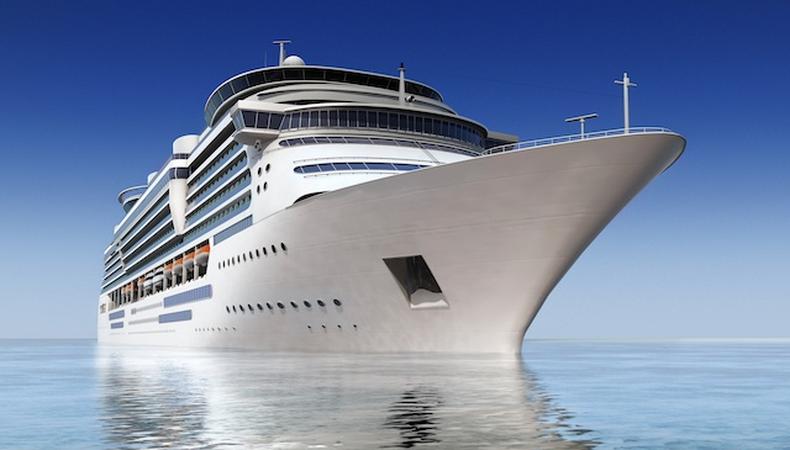 For actors of all ages, getting cast as a cruise ship performer on can be a great way to cut your teeth and live out your dream of seeing the world. It should come as little surprise, though, that these positions are just as coveted as any acting gig on land, and the competition is steep. We've got you covered with these easy first steps to get you started and seen in the audition room, so get ready to hit the high seas!
1. Get to know your prospective employer.
The first step to any job is to get to know who's hiring, what they're looking for, and how you can be the perfect fit. You should note, for instance, where various cruise lines travel; get to know the company's history and statistics; read up on past employees' experiences with the company; and find out what positions are available. Are some of the most successful cruise lines (think: Royal Caribbean, Carnival, Princess, and Disney) adding new ships to their fleet or expanding current staff? You should also find out if there are any specific restrictions to hired staff. Take Disney Cruise Line: They don't hire talent under 21 years of age, so that may discount some post-grads looking to dance and sing at sea.
2. Know what to expect.
While it may seem like killing two birds with one stone, employment on a cruise line is first and foremost a job, not a vacation. Performers must be "on" for hours each day when interacting with guests and providing the most entertaining and welcoming vacation environment for visiting patrons. Further, housing accommodations for talent—which are free per the performers' contracts—often have talent bunking together and sharing rooms, so be prepared to get cozy with your new shipmates. It's easy to romanticize the job—and there's plenty worth romanticizing!—but it's not always about luxury.
3. Follow cruise line casting directors on Twitter.
This may seem like a no-brainer, but casting directors often take to Twitter to announce open calls and to connect with talent. One place to start is Stiletto Entertainment's account, which casts Holland America Line. Two others would be Benton Whitley and Duncan Stewart of Stewart/Whitley, whichcasts adapted Broadway shows for Royal Caribbean and AIDA Cruises. In a 2014 interview with Backstage, Whitley emphasized the importance of working on cruise lines for young actors. "Cruise ships are fantastic gigs for actors—especially for those who have talent but not enough experience," he said. "I watch actors go into these contracts quite green and leave experienced and confident. I think of it as a summer camp for performers."
READ: 23 New York-Based CDs to Follow on Twitter
4. Check out cruise lines' job boards.
A cruise line's website is one of the most reliable sources to find out what positions or productions are hiring and when and where auditions are being held. Some of these sites can admittedly be an informational overload, so we've got you started here with job boards for Carnival, Royal Caribbean International, Crystal Cruises, Princess Cruises, and Disney. Universal job boards like allcruisejobs.com are also a great resource.
5. Stay up-to-date with Backstage.com!
For decades, Backstage has been a one-stop shop for upcoming auditions and submission opportunities for exciting film, TV, and theater projects—and we've got cruise line gigs, too! The industry's biggest companies utilize our casting notices to get the word out to aspiring and on-the-rise actors. Many of these companies are holding auditions this month and later this summer, so get to looking, and get to booking!
*This post was originally published on June 6, 2016. It has since been updated.
Inspired by this post? Check out our Cruise Lines audition listings!