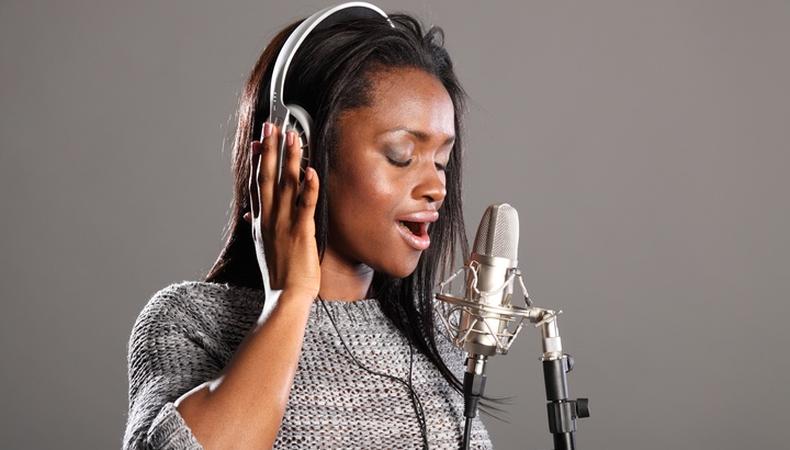 When you are pursuing a musical theater career, you will inevitably receive requests to sing "your best 16 bars." Knowing what that brief, magical piece is can be a daunting task, but there are some concrete things you can do to make sure you're hitting the mark.
Firstly, it's important to know that people define the term "16 bars" differently. Some feel that you should count out an exact number of bars; others find this too limiting, and I subscribe to that camp. I've often seen actors come in with a "strict 16 bars" that either felt ridiculously short or overlong. In writing this article, I counted out 16 bars for a couple of popular musical theater songs, and here's how long these cuts took to perform:
"Buddy's Blues" from Follies—16 bars took 10 seconds
"Time Heals Everything" from Mack and Mabel—16 bars took 70 seconds
So, our "Buddy's Blues" singer is going to be out of the room before we even register his presence, and our "Time Heals Everything" performer is in danger of overstaying her welcome. Therefore, I think it's best to use timing and not the counting of measures to determine your 16 bars. Ideally, a 16-bar cut should be 30-45 seconds in length; one minute is maximum.
READ: "5 Pop/Rock Singers to Try for Your Next Audition"
As you're crafting your piece, consider these other elements:
Create a self-contained story: The 16 bars you select need to make sense to your listeners out of context. If you've chosen a section of a song that is part of a larger, complex narrative, it may fall flat.
Use dynamics wisely: It can be tempting to turn a cut this short into a screlt-fest; in an effort to make a lasting impression, the tendency is to sing loud, louder, loudest. Take a moment to consider the nice people listening to you; when they've sat there all day and heard mostly top volume, they are very appreciative of someone who comes in and shows some softer vocal colors.
Consider using different sections of a song: The most obvious thing to do is to use the last portion of a song for your 16 bars. That can work well, but it's far from the only choice. Make sure you've considered different parts of the song; actors who include other sections of well-known pieces often stand out as clever thinkers.
Craft a satisfying musical ending: If you're using a part of the song other than the ending, create a musical resolution that feels complete. This may mean changing a chord or two, or doing some creative cutting and pasting; pop/rock songs often need this treatment, since "repeat and fade" doesn't work so well in an audition. If you're not a musician, find a vocal coach to do these edits for you.
Be judicious with optional high notes: To show more vocal range, actors often put additional high notes into their 16 bars. This works sometimes, but I've also seen it backfire. Here are some guidelines to follow on how and when to boost the range:
Up-tempos will generally support an added high note better than ballads.

Changing the melody of pop/rock and contemporary pieces can be effective, but messing with the notes in a classic musical theater song usually sounds wonky.

Make sure the added high note is at a moment of sufficient dramatic and musical energy to feel appropriate.
If you'd like to get a free 16-bar comedy piece that follows everything laid out in this article (and is awesome), click here.
Ready to sing for casting directors? Check out our Broadway audition listings! And watch the video below for more greta advice from Andrew Byrne.
The views expressed in this article are solely that of the individual(s) providing them,
and do not necessarily reflect the opinions of Backstage or its staff.