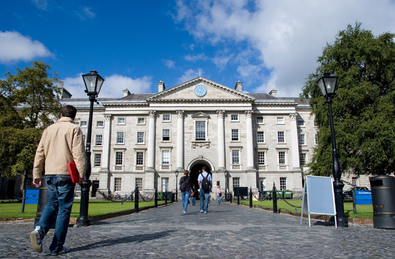 When an actor is feeling general onstage, it's often because there is too much on which to concentrate. To combat that, Konstantin Stanislavsky developed an exercise called the circle of attention that has actors place an imaginary circle around a fixed number of objects and then concentrate only on those objects within that circle to create a reality. This helps limit your concentration.
The search for the perfect college training program can likewise feel overwhelming because there are too many concerns. I offer the following considerations to place in your circle of attention to help refine your search.
Is Conservatory Training What You Want?
Knowing the difference will instantly narrow your choices. For the most part, the term "conservatory" refers to a school that immerses students in one aspect of an art form. It is often referred to as "boot camp" for actors. Many conservatories will give you at least some opportunity to participate in technical aspects of theater, but students are mostly there to study acting with the goal of entering the profession.
What Particular Acting Technique Does the School Impart?
After you've researched different approaches to the art of acting, search for a school that teaches the technique that feels right for you. Many schools will tell you that they teach "Stanislavsky" but find out how theyspecifically teach it and get a sample exercise if you can. If the school teaches Stanislavsky-based realism, see if it is supplemented with another technique, such as Michael Chekhov or Jacques Lecoq. Some schools teach the great American practitioners—Meisner, Adler, Hagen, Strasberg, Lewis. Learn the difference. Finally, research the school's voice/speech/movement techniques. Understand the value of these aspects of training, and make sure you subscribe to the tenets of the way it is taught at any given school.
Does the School Have a Global Perspective on Theater?
The world is getting smaller. Does the program you are looking into not only offer diversity in student population but also include the study and exploration of works outside the European-American canon, from the plays and theories of ancient Sanskrit drama to the vitality of present-day Indian theater?
Is Classical Training Offered?
If you can handle classical text with confidence, then you can act in anything. A well-trained actor must be able to address such vital fundamentals as owning Shakespeare's language and mastering verse. It is through classical training that the actor realizes that only by observing the form of the text can he or she achieve true freedom of expression and therefore enhanced creativity.
Do the Faculty and the Student Population "Feel" Right?
You have to spend four years with these people. Certain teachers may have a world-renowned reputation, but if you can't receive from them what they are imparting, then what good is it? Visit the campus and get a sense of the energy. Do the professors and students respect one another? Do you get the sense that they are all in this together? Are the students open and welcoming? Do they seem to genuinely support each other? Theater can be competitive but it doesn't need to be cutthroat.
Will You Love the Location?
The greatest training program for you might be out in the middle of nowhere. Or a terrible fit for you might be in the most wonderful, balmy climate. You can't choose a training program because it's at a great party school or because it's close to your house and you can live at home. You are committing the next four years to getting the most solid foundation you can for your hopefully successful theater, film, and TV career. If it means you have to wear a jacket in the winter months, so be it.
Kevin kittle is the head of BFA Acting and the director of performance ensemble at Mason Gross School of the Arts, Rutgers University, as well as a freelance director in NYC and regionally.