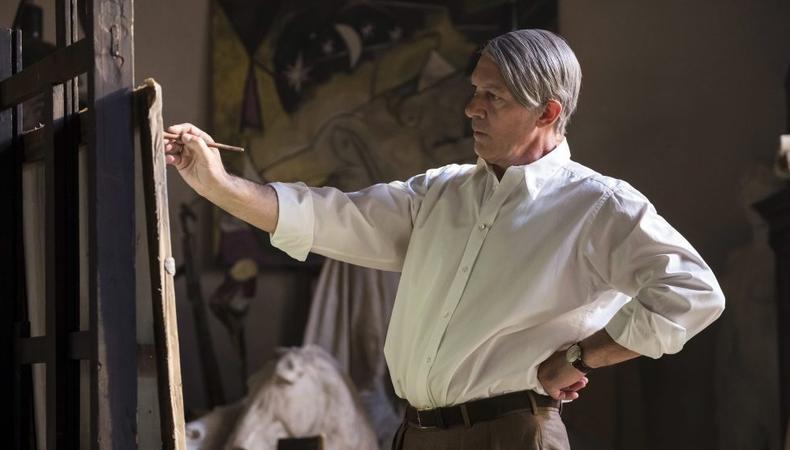 Sometimes, just driving or walking down L.A.'s streets can inspire anyone to try new things, travel to different places, or even just strengthen their ambition. While it's important to seek inspiration from all places, here are four events that are sure to ignite your fire as an actor in different, important ways.
#JustBe at PRIDE.
West Hollywood's PRIDE Festival (June 9–10) is an annual non-stop party with performers and artists. This year, headliners include Kehlani and Tove Lo among a slew of other artists. The annual Pride Parade, the crown jewel in the weekend's goings-on, also serves as primetime to support the PRIDE's #JustBe hashtag, fighting LGBTQ+ oppression. Though a chunk of goings-on center around this weekend, keep an ear to the ground for events throughout June, Pride Month. (Tickets: Free-$250)
Meet Pablo Picasso via Antonio Banderas.
Following the success of National Geographic's "Genius: Einstein," which was nominated for an Emmy, it's now Pablo Picasso's turn in the spotlight. Join Antonio Banderas, who stars as the iconic painter and sculptor, showrunner Ken Biller, and more for a screening of "Genius: Picasso" and a Q&A on June 10 at SAG. No doubt Banderas will share some insight into playing a pop-culture icon—well, two, if you count Puss in Boots. (Free)
See a complete unknown tackle James Bond.
Even if you're not a James Bond aficionado, a viewing of "On Her Majesty's Secret Service" is compulsory. Not only is it the only time George Lazenby, an Australian newcomer, personified 007, but it also helped inspire the documentary about Lazenby, "Becoming Bond." Considered by many to be a high point in the Bond canon, catch a special screening of the film on June 10 at the Vista. (Tickets: $11)
Gain perspective through other actors' experiences.
In celebration of nine years supporting the advancement of Filipino Americans in entertainment and media, FilAm presents its fourth-annual Actors Panel (June 9) featuring leading ladies and gentlemen from the big and small screens. This year's veritable lineup includes Jon Jon Briones, who just starred as murderer Andrew Cunanan's father, Modesto, in FX's "American Crime Story: The Assassination of Gianni Versace," Ginger Gonzalez ("The Champions"), Reggie Lee ("Grimm"), and more. (Tickets: $20)
Check out Backstage's Los Angeles audition listings!