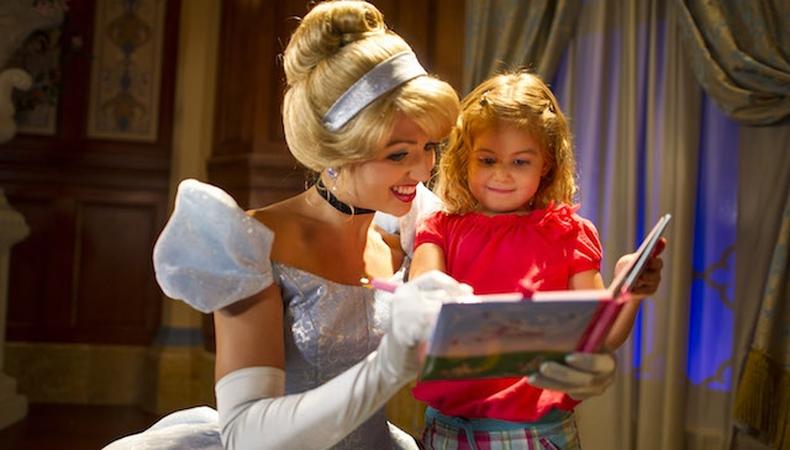 Working as a theme park performer is often thought of as summer work—but find yourself in states like Florida or California, and theme parks are hiring actors year-round! (Many parks now, for instance, are hiring costumed characters and stage performers for their annual Halloween celebrations, so get ready to spook.)
READ: "7 Theme Parks That Are Always Hiring"
While working at a theme park may not be the dream many actors entered this field to pursue, it's a great platform to bolster your résumé and to get some pro-level experience. Remember: the list of actors who credit their earliest work to theme park entertainment is long! Before he was putting on makeup and thigh-highs in Broadway's "Kinky Boots," Wayne Brady, for one, was sporting a Tigger costume at Walt Disney World.
"An amusement park in the summer is an incredible training experience," Charles Bradshaw, vice president of entertainment at Cedar Point in Sandusky, Ohio, told Backstage last year. "The fact that they're working seven or eight hours a day, six days a week, gives an opportunity to exercise their muscles, to do the acting work, singing, dancing, whatever."
APPLY: Walt Disney World Resort Holiday Season 2016, Open Call
One of the best ways to stay in the know, of course, is Backstage's casting notices! Visit our homepage, go to the first Casting Calls tab, filter on the right to "Performing Arts: Theme Parks," and voilà! You're on your way to entertaining the masses as a Disney princess, a superhero, or another famous character! To help you get started on your job search, Backstage breaks down the application and audition processes for theme park heavy-hitters Disneyland, Six Flags Theme Parks, and Universal Orlando below.
Six Flags
Pegged as "the best job you'll ever have," Six Flags prides itself on being just as thrilling a place to work as to visit—especially for performers! To see what parks are hiring and what positions are available, visit sixflagsjobs.com and filter "Job Type" to "Entertainment" on the drop-down menu at the top of the screen. From there, see what jobs interest you, click apply, register an online job applicant account for Six Flags, and go from there! When you're done, you can also stay worry-free by tracking the status of your application.
Universal Orlando
Universal Orlando is known particularly for its stellar shows and stage recreations of its studio's most classic films. To do it all, they need you! Casting directors at Universal regularly host auditions at 1000 Universal Studios Plaza in Orlando, Florida, for actors, dancers, singers, stunt performers, and more. To schedule an appointment, simply visit universalorlandojobs.com/auditions for the most up to date information. All talent must be 18 years or older to be cast. For some great tips exclusive to the Universal Orlando audition experience, click here.
Disneyland
Now celebrating is 60th anniversary, where better to work as an actor than the happiest place on Earth? Disneyland has been a hub for on-the-rise California-based talent since the very beginning, employing street greeters, parade performers, and stage stars alike. To find the next opportunity that could become your big break with Mickey and company, Disneyland's audition calendar at disneyauditions.com is consistently updated and user-friendly. The site also offers insight on what the Disney audition process is actually like and what the job entails. "We try to have that 'Disney take' on the audition where everybody feels welcome," Walt Disney Parks and Resorts casting director Darla Hayward recently told Backstage. "Those who have what it is we're looking for easily rise to the surface."
Inspired by this post? Check out our Los Angeles audition listings!
Want some more performance tips? Watch below.