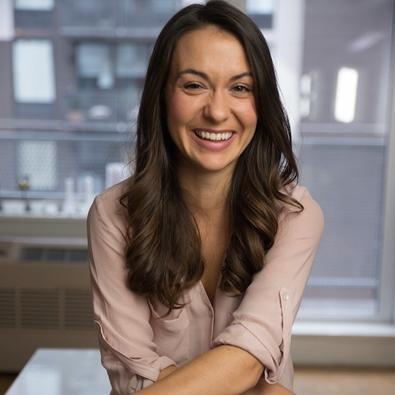 When it comes to "living the dream," we artists have a tendency to put all our eggs in one basket, relying entirely on our primary passion pursuit to provide all the fulfillment we need personally, professionally, artistically, and monetarily.
That's a lot of pressure to put on one dream. And it makes for a potentially bleak reality when day-to-day financial considerations demand commitments outside of that singular dream—hence, the "survival job."
If we must generate income outside of our art to support our basic lifestyle needs, why not take the time to make those earnings endeavors ones that provide fulfillment, rather than resigning ourselves to soul-sucking ways of making ends meet?
Sure, we've decided to be artists, but that doesn't mean we're forced to accept a tradeoff of hating everything that falls outside those artistic pursuits.
Scrap "Survival Job"
The term "survival job" in and of itself infers a kind of depressing desperation: scraping by, not just financially, but emotionally, too. Shift towards a fulfilling financial and emotional income stream by rethinking your approach. Don't start with the negative, "What do I need to get by?" Start with a more positive and simple, "What interests me?" approach.
What hobbies or activities do you enjoy beyond the bright lights of Broadway and/or Hollywood? You don't have to be intensely passionate about something to be curious about it.
I didn't set out to become a personal finance pro, but I knew I had a nerdy affinity for numbers and spreadsheets. By exploring that interest, I stumbled upon a parallel career rather than a "survival job."
What's your version of my numbers and spreadsheets? Health and fitness? Cooking? Reading?
Where do those interests overlap with your skill set?
For those of us who don't possess a mastery of hard skills like video editing, Web coding, or construction, this might require a bit of creativity. But remember, even the artistic skill set in and of itself has many uses beyond the stage and camera.
Monetizing Your Skill Set
Where does your skill set overlap with your interests and how can that combination be monetized? Figure out where your skills, energy, and effort can meet someone's need and start doing.
Are you passionate about fitness and awesome at collaboration? How about teaching group fitness classes?
Do you love cooking and have some video editing skills? Start your own YouTube cooking channel, broadening your network while padding your wallet by offering your editing skills to other content creators in the niche.
Are you a bookworm with a mastery of the English language? Scan job boards for copyediting gigs.
As an actor, my skills are largely limited to those that were honed during my training: communication, improvisation, performance, etc. I now leverage that skill set to help a range of clients, from private universities to Fortune 500 companies, and to connect with new audiences—audiences that might not necessarily respond to data and spreadsheets like I do, but do respond to the stories that data represents.
I get to tell their stories because I'm good at making numbers meaningful with effective communication and storytelling—and I get paid well for it because I'm applying that skill in a market with major demand.
Dream Survival Jobs Are Not a Quick Fix
If having a dream survival job sounds too good to be true, it's not because it is; it's because it's a lot of work. Every actor I know with a passion-fueled parallel career spent a lot of time building it.
Use the time and energy you've invested in your primary artistic pursuit as a barometer. If you want a parallel career fueled by passion, it's going to take that same kind of active effort.
Finding a dream survival job also requires a mindset that extends beyond "survival" to enable eventual thriving. Not to say that survival doesn't happen in the interim—I did my fair share of babysitting and restaurant work while building my parallel business—but working toward a more sustainable, long-term solution was always in progress.
It's been almost three years now since I started building my dream parallel career. When I walk into a holding room these days, I find that the dialogue surrounding the "survival job" hasn't changed much, but in shifting my personal perspective, my own life has.
Like this advice? Check out more from our Backstage Experts!
The views expressed in this article are solely that of the individual(s) providing them,
and do not necessarily reflect the opinions of Backstage or its staff.