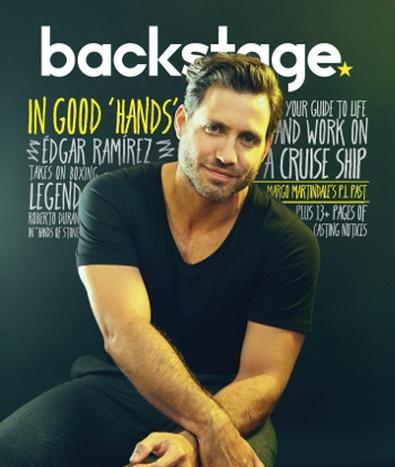 Actors and boxers should have one thing in common, according to Édgar Ramírez. "There's a part that should stay in the shadows that you shouldn't overstay."
The mysterious alchemy of the two art forms recently fueled the actor for his starring role as Panamanian boxing legend Roberto Durán in "Hands of Stone." And for the first time in his two decades as an actor, Ramírez allowed the unknown to guide him, resisting his usual cerebral approach to a man so defined by his physicality.
"I learned how to fight [first]," he says of going to Panama to train with fighters from the period in which Durán was competing. "I focused on feeling the struggle, the pain that a boxer has to go through, and then I worked on the mannerisms, the traits of his personality. That's what this character asked me for…. This character is very different for me, very different."
READ: "Danny Maze's 4 Tips on Stunt Work"
Picking up on the tumultuous streets of the Central American country at the height of protests over U.S. control of the Panama Canal, "Hands of Stone" traces Durán's humble beginnings, from street fights as a child to facing off against Sugar Ray Leonard and infamously leaving the ring midbout, allegedly declaring, "No más."
"What drew me to the character is that Roberto Durán is the son of an American soldier—a Marine—stationed in Panama and a humble Panamanian mother, and he was abandoned," explains Ramírez. "He felt abandoned by his father who came from a country that's occupying his country. He fights, and it's almost like every time he gets in the ring it's an emancipation. It's like he's bringing his pride in his country into the ring. That parallel situation going on between personal pride and national pride, the search for self-identity and national identity, I find very interesting…. He's more than a boxer, he's a mythological figure for his country. Because somehow he has been able to embody the identity of all Panamanians."
Sitting in the Smith in Manhattan's Flatiron District on an August afternoon, Ramírez admits this psychoanalysis of Durán's motives only comes now that he's distanced himself from the role.
The film itself, however, dives deep into the psychological mind games of boxing, showing how brutal strength can only get one so far. In one scene, Durán's coach Ray Arcel (Robert De Niro) combs his hair back after an intense round. It gives the illusion of being untouchable, he explains later. The scene represents a departure from the usual boxing films that focus more on training.
Written and directed by Jonathan Jakubowicz and co-starring Usher Raymond as Sugar Ray Leonard, Reg E. Cathey as Don King, and De Niro, the film premiered at Cannes. Durán cried when he saw it. "It's on camera so he cannot deny it," says Ramírez, laughing.
The two became close during filming, with the boxer available for advice without becoming overbearing. But, thankfully, he never gave Ramírez everything, says the actor.
"There was a secret about himself that in a way he never revealed to me," he says, "and I think that by not doing it, he revealed so much more for me to build the character. Actually, I loved it. He would open the gates sometimes and give himself and then boom, doors shut."
Bringing a Latino figure like Durán to the movie mainstream was a draw for the Venezuelan actor, who recognizes the scarcity of films about Latin American heroes, athletic or otherwise, despite their domination in sports like boxing for so long. The other draw? How this specific Latino identified with his country.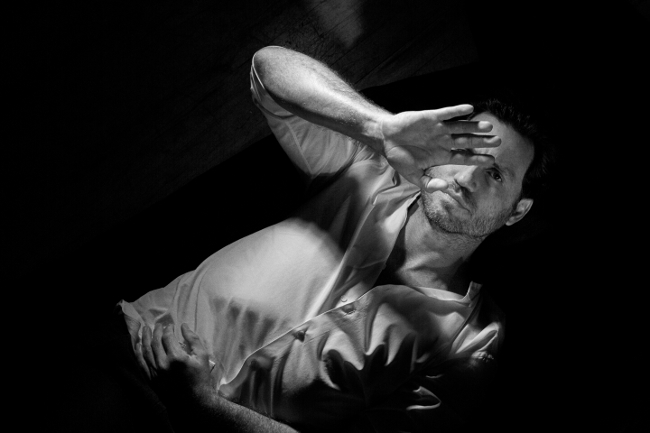 Ramírez is a bit of a history buff and a former journalist who had dreams of becoming a diplomat before finding acting. He often cites the historical context of people and places that come up in conversation, outlining, for example, how many times Panama changed hands among the countries occupying it—from Spain to Colombia to the United States.
"Panama is a country that's been dealing with issues of identity since its very birth," he says. "It was born on Wall Street. It was born out of engineering construction. It was the canal. Because of the canal, the country was born, so the country has been divided into pro-canal and against-canal people for so long. It's their blessing and their curse—has been since the beginning. It's like having a wound running through the middle the country."
Ramírez often takes on characters and stories with political leanings, overt and discreet. In 2011, he was nominated for a Golden Globe for his titular role in the TV miniseries "Carlos," about one of his birth country's most notorious figures, Ilich Ramírez Sánchez. Referred to as Carlos the Jackal, Sánchez gained notoriety as a member of a worldwide terrorist organization aimed at violently undermining the Israeli government.
Two years later, he played another Venezuelan national figure: Simón Bolívar, in "The Liberator," about the 19th-century military leader instrumental in freeing the continent from Spanish rule. For those projects, Ramírez says he dove headfirst into the intellectual preparation, conducting interviews for "Carlos" and reading history books for "The Liberator." Durán's motivations, while politically infused, saw him act more as an inspirational figure than an actor in political warfare.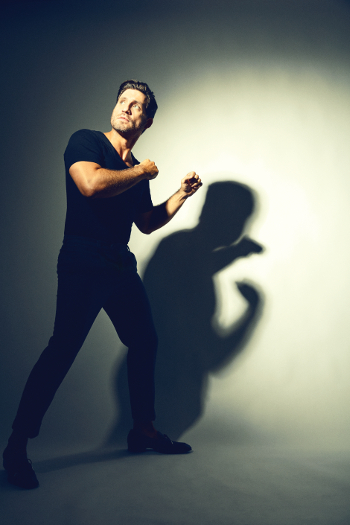 While there's no agenda in the film, says Ramírez, "Hands of Stone" doesn't shy away from the ways the political environment in which Durán grew up influenced him and his identification with both his American father and his Panamanian heritage. It's a film about fatherhood, Ramírez says, pointing to Durán's relationship with his American coach, Arcel, as the source of paternal guidance he was deprived of.
"It all relates back to that conflict, it's all internalized," Ramírez says. "There's an intrinsic pain in him that he doesn't want people to see. He wants to cover that up, and that is fascinating as an actor…. It's like a wrinkle. I remember my aunt Lucy in Venezuela—she's very funny—and one day I asked her about a shirt that I had just ironed. I asked, 'Is it wrinkled? Do you see the wrinkles?' And she said, 'Don't worry. If you walk fast, nobody's gonna see it.' So I relate that to that. There's a sorrow, there's…dolor, you know? There's pain there, but he's moving very fast so people don't see it."
"Hands of Stone" doesn't gloss over the unsavory bits of Durán's persona, a duality that seems a treat for an actor who loves exploring the gray areas of humanity rather than playing a straight villain or a saint. Asking questions that don't conform to popular opinion about famous figures stems from Ramírez's time as a journalist, he thinks.
"The truth is not a bidimensional thing, it's not flat," he says. "It's rounded, it's like a sphere, so there's always a hidden face. There's one that is revealed because there's light reflecting on it, but there's always a hidden one, and once you go around to see the hidden one, it moves, and that's life. I always try to look for the hidden face of the character, the hidden face that we all have."
Looking for your own starring role? Check out our film audition listings!