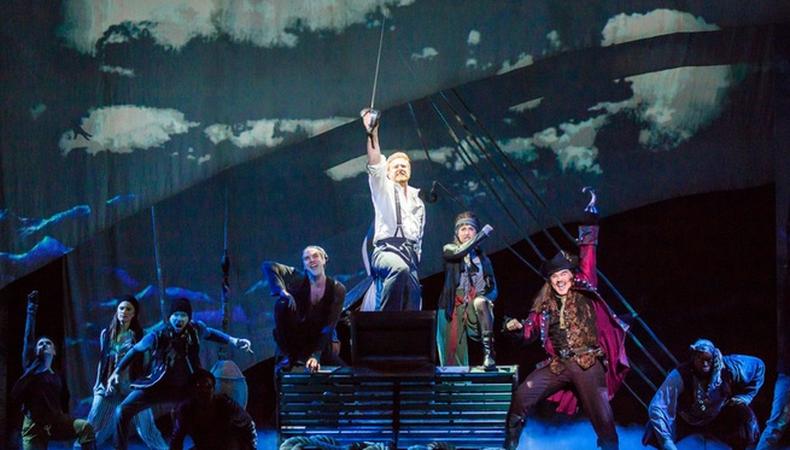 "Finding Neverland," the hit 2004 movie starring Johnny Depp and Kate Winslet, has been transformed into a successful stage musical. A new tour—completely different from the currently-running Actors' Equity Association tour—is casting for all roles.
The story follows J.M. Barrie, a Scottish playwright, whose relationship with a family inspires him to create the story of Peter Pan. All roles are for non-equity actors, and currently cast performers in the AEA tour will not be considered for the new tour.
Some of the most prominent roles being cast include lead J.M. Barrie, open for a male actor, aged 30–45, with a pop-rock tenor singing voice. Barrie is a humorous, kind hearted man whose whimsical nature and love of fantasy leave him at odds with the world. Another principal role is open for male talent, aged 40–60, to double up as the antagonist, Hook, as well as Charles Frohman, an American impresario who supports Barrie. Auditionees must have a bari-tenor sound. Sylvia Llewelyn Davies is a role for female talent with access to soprano notes as well a pop-rock belt voice. Sylvia is a young widow with four boys, intently interested in passing on her independent streak to her progeny.
Many more roles are open, including for children playing principal parts. This includes Peter himself, a young boy, aged 10–12, to play the youth that inspired the popular character. His journey leads him to embrace Barrie's world of make-believe, opening up to the older man after the trauma of losing his father. Young performers must move well and have unchanged pop-rock singing voices. Additional roles are open for ensemble actors.
Compensation varies by role. Principals will make $550 per week and ensemble performers will make $450 per week. Travel expenses, housing allowance, and a per diem is covered for all performers. Rehearsals begin in New York City on Sept. 4 for an Oct. 2 tour kick-off date.
To see additional roles available, get more information, and to apply, click here.
Check out Backstage's New York City audition listings!