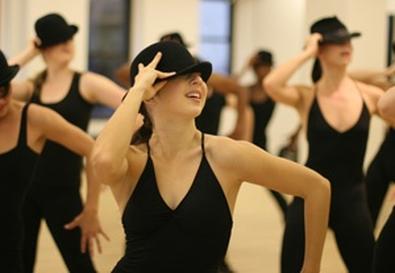 Daily dance classes are a fundamental part of the life of any serious dancer and are mandatory even for working professionals. With the abundance, high quality, and diversity of its offerings, New York City is perhaps the best place in the world to take dance classes. But the plethora of excellent classes may prove overwhelming to the newcomer. As the right class can be essential to the evolution of a performer's skills and career, it is vital that dancers find those classes that will best support their individual needs. So, when faced with all that New York has to offer, how do you choose which dance class is right for you?

What's Your Career Goal?

Clearly, if your career goal is to join a particular dance company, you are best advised to take classes at that troupe's affiliated school, if it has one. American Ballet Theatre (www.abt.org), Ballet Hispanico (www.ballethispanico.org), the Alvin Ailey American Dance Theater (www.alvinailey.org), and the Paul Taylor Dance Company (www.ptdc.org), for example, all have affiliated schools. Similarly, if you are interested in studying a specific technique or the movement style of a certain choreographer, you will want to get as close to the source as possible. There is probably no better place to study Graham technique, for instance, than the Martha Graham School of Contemporary Dance (www.marthagraham.org).

If you are the kind of performer who needs movement training but doesn't specialize in dancing, you may want to consider taking your dance classes at a community center, such as the 92nd Street Y (www.92y.org). While such institutions might expect you to sign up for a program or a set number of classes, not only are the per-class costs usually cheaper than at dance studios, but oftentimes the atmosphere is less intimidating. Nonspecialists may find the less-formal milieu and instructional style more comfortable and more supportive of their needs.

Most professional dancers, however, prefer to take single, open classes that they can work around their varying day-to-day audition or performance schedules. So how do you find good instructors who teach classes on a regular basis yet who'll allow you to come and go as you please? If you had moved to New York 15 or 20 years ago, you would have found many teachers operating private dance studios all over the city, and you would have had to travel around investigating each one of them. Though there are still some master teachers who operate independently, such as the legendary jazz instructor Luigi (www.luigijazz.com), most of the city's top dance instructors teach at one or more of the megastudios.

Huge, multistudio complexes that offer countless classes in a variety of techniques and genres, the megastudios are sure to satisfy the needs of almost any kind and level of dancer. New York's most popular megastudios are Steps on Broadway (www.stepsnyc.com), Broadway Dance Center (www.bwydance.com), Peridance Capezio Center (www.peridance.com), and Dance New Amsterdam (www.dnadance.org). Steps and Broadway Dance Center are geared to the ballet, Broadway, and commercial dance industries, while contemporary concert dancers gravitate to the other two.

Good Old-Fashioned Legwork

Though the necessary information about class schedules, costs, and instructors can be found online, and valuable opinions about classes can be garnered through word-of-mouth, the surest way to find the right dance class for you is through good old-fashioned legwork. Pay a visit to each of the studios, ascertain which atmosphere you feel most comfortable in, talk to other dancers about the teachers, peek into the studios and watch some of the classes if possible, and then try a sample class.

Always start by asking yourself why you are taking a particular kind of class. Most dancers take ballet, but the ballet class that is right for others may not be the best one for you. If you are taking ballet because you want to improve the lyricism of your upper-body work, you may want to seek out a Russian teacher. If it's speed and clarity of footwork you want to focus on, take a Balanchine-style class. There are also ballet classes aimed at meeting the needs of contemporary dancers, as well as ballet-based classes designed specifically for actors.

Most jazz and tap classes are style-oriented. If you are pursuing a Broadway career, the right jazz class for you might be a theater dance class, as opposed to the hip-hop classes necessary for someone wanting to work as a backup dancer doing concert tours, music videos, and television. While most Broadway hopefuls will benefit from the theatrical style of tap dance taught at the megastudios, those looking to work as rhythm tappers might be better served by classes at the newly opened American Tap Dance Center (www.atdf.org).

It is crucial that you be in a class that is level-appropriate. Dancers will often take classes that are too difficult. They think they are challenging themselves, when in reality they are building bad habits, sloppily floundering through the combinations just to keep up. Also, make sure that you are getting personal corrections from the teacher. Class size is no excuse; good teachers manage to give personal feedback to everyone, no matter how many students are in the room.

Finally, taking dance classes in New York is a good way to get to know the work of and cultivate relationships with choreographers. Do your homework to determine who is choreographing an upcoming production you'd like to work on and seek out the classes that choreographer is teaching.