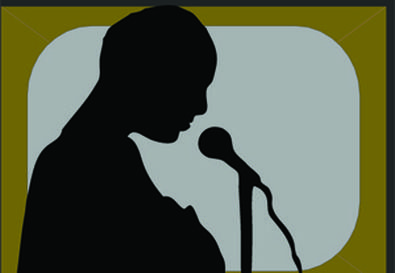 Working as a voiceover artist in New York City can be a heady, exciting experience for an actor. Getting started and getting work can also be rife with frustration, and today's market conditions are a study in contrasts. The voiceover landscape in New York is shifting beneath everyone's feet, but one thing remains constant: Getting work starts with getting an agent.
Locating the agencies that take on new clients can be easier than one might think. Even the big agencies will listen to the demos of artists with real talent. As Robyn Stecher, executive vice president of the commercial department at Don Buchwald & Associates, says, "We have both developmental and seasoned talent, with agents that deal with each, and if someone comes in with talent, we will listen to them. We can hear great talent pretty easily."
Buchwald & Associates still prefers to have clients use the agency's in-house studios to record auditions. "Although we see it happening more and more, not every client is a good candidate for laying down tracks at home," Stecher says. "Often, even seasoned movie, TV, and Broadway actors need direction to be competitive with their auditions."
Not all agencies will greet those new to New York with open arms, but persistence is the key. "Don't be annoying," says Roger Becker, casting director at Just Voices Casting, "but do be persistent. Nicely persistent." Becker also cautions you not to be a salesman when you get that meeting with an agent or CD. "I've seen people jump right in with numbers and stats and booking percentages," he warns. "Just relax, own the room, and show them you'd be great to develop."
Working voiceover actors have seen plenty of change, mostly due to technology. "It used to be that I'd be going all over town to go to live auditions. Now my agent sends me stuff direct from the ad agencies," says Marc Thompson, a veteran New York voiceover actor. "Sites like Voicebank.net are putting projects up without casting directors being involved, so that we get them direct. I send MP3s to my agent about half the time." Stecher and Thompson see the volume of auditions picking up, exceeding last year's levels but not yet beating pre-recession levels.
The typical cattle calls of a decade ago have largely been replaced by direct postings and in-house auditions. Becker has watched clients try to save money by going the direct route, only to come back to his studio and his care. "Typically, in-house directors aren't experienced enough to effectively direct the agency's clients," he says. "It's more an opportunity to generate actor activity." And Becker prefers the in-person approach: "I always want people in front of me. Being present is vital, and you'll see your booking ratio increase over those projects that ask you to record at home."
Everyone in the voiceover food chain has advice for the newbie: Get skills, get technical, and get to know your business. "Voice work is primarily acting, so get acting chops in a class," offers Becker. Dan Duckworth agrees. The owner of AAA Voice Casting, he says, "The first six to 12 months that a person is in New York, they shouldn't rush things. They should be doing due diligence, learning as much as they can about the local industry, and not spending any money until they've met a lot of people and have a real good idea of what they're getting into."
What's Stecher's advice? Invest in great equipment to audition from home. "We have a recommended equipment list for our clients, but I'd rather not share," she says. Thompson stays on top of the tech, even employing voice-recording apps on his iPhone, using its built-in microphone, allowing him to record auditions anywhere: "My main problem? Finding a quiet spot to record in New York City."

David H. Lawrence XVII is an on-camera and voice actor, installs home voiceover equipment, teaches voiceover workshops and classes around the world, and produces award-winning voiceover demos from his Demos2GoGo.com studio in Burbank, Calif. He won two Back Stage Readers' Choice Awards in 2010, for favorite L.A. voiceover workshop/class and favorite L.A. voiceover demo-reel producer, and he is the national chairman of the New Technologies Committee of the Screen Actors Guild. You can learn more about him at www.davids.com.