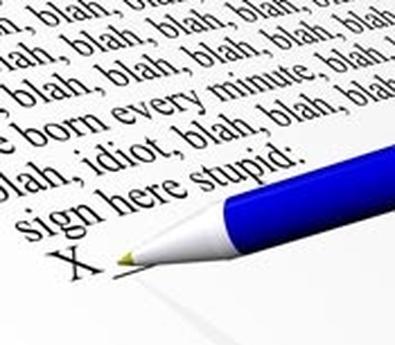 Phase One is the 1981 agreement between the American Federation of Television and Radio Artists and the Screen Actors Guild to jointly negotiate their shared jurisdictional contracts. These include contracts regarding motion pictures, television, industrials, and commercials.
How did it start? After a contentious contract negotiation and strike in 1980, the unions foresaw the possibility that one union could strike to achieve its financial goals as the other union was agreeing with producers. If so, members of the ratifying union would be going to work while members of the other union were on the picket line. Neither union liked this scenario, as it would only help producers rid themselves of their expired agreements with the striking union and give jurisdiction to the nonstriking one.
Why is it called Phase One? At the time, there was a consensus that a merger of AFTRA and SAG would best serve the members of both unions. Phase One was to be the first step in that expected merger process.
Why is it important? First, Phase One promotes a picture of unanimity and solidarity to employers during contract talks. Second, it prevents producers from creating a battleground where actors' unions compete for jurisdiction. This sort of jurisdictional struggle can weaken actor contracts, as it has done in cable.
Aren't cable contracts included in Phase One? Shouldn't they be negotiated together? Yes, cable is included. However, cable producers do not have an umbrella organization that represents and negotiates for them, as the Alliance of Motion Picture and Television Producers does for film and TV producers and the Joint Policy Committee does for commercial advertisers. Rather, each cable show producer shops around for the best deal and then signs with either SAG or AFTRA. Obviously, the union that offers waivers, the lowest rates on salary and residuals, and other provisos will likely win the jurisdiction for that show. The unions have yet to agree on a plan to jointly bargain with these individual cable producers.
How do the unions prepare for a new contract under Phase One? SAG and AFTRA each select an equal number of member negotiators to serve on the Phase One negotiating committee, which supervises the bargaining with producers or advertisers. About six months prior to the end of the three-year contract, the unions convene many joint wages-and-working-conditions meetings, and all union members are asked to suggest areas in the old contract that need improvement. Issues are discussed and researched, then committee members and staff from each union separately and jointly begin prioritizing the demands to be made. Proposals coming out of W&W committees are submitted to the unions' national boards for their consideration and approval.
Can the Phase One negotiating committee call a strike on its own? No. Only if the membership votes to authorize a strike can the union call one. The unions' national boards, meeting as a joint board of directors, may authorize the negotiating committee to call for a strike vote and, if at least 75 percent of each union's membership votes yes, to call a strike. If the contract expires and negotiations have failed, in the absence of delegated authority the negotiating committee must then ask permission of the joint board of directors to exercise the work stoppage approved earlier by the members.
Why doesn't SAG have more votes on the Phase One negotiating committee? Doesn't it have jurisdiction over more work? Currently this is true. But without a 50-50 split in votes, the original purpose of avoiding jurisdictional warfare might be thwarted. The two-page Phase One agreement mostly deals with the establishment of voting equality. Changing the split would require, at least, board approval from both unions. In this era of bitter jurisdictional rivalry over shows shot digitally, there is no guarantee that such a policy change wouldn't kill more than two decades of collaboration. As with cable contracts, the result could be lost jurisdiction, the waiver of certain contract minimums, and weaker overall contract terms.
Armin Shimerman can be reached at [email protected]