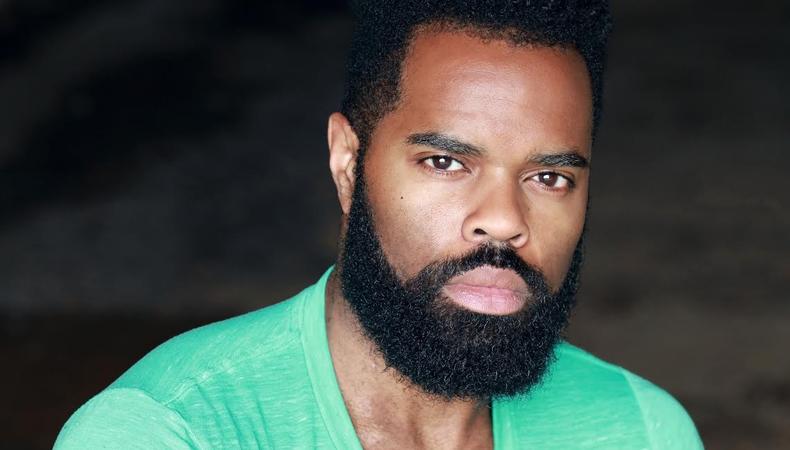 Broadway replacements have big shoes to fill—literally. Stepping into a role originated by someone else brings with it a highly unique set of challenges and rewards. In The Replacements, Backstage speaks with replacement performers who have lived to tell the tale.
Stepping into the multi-faceted track of Bob and others in "Come From Away," De'Lon Grant bears the daunting and exhilarating distinction of being the Tony-nominated best musical's first-ever Broadway replacement. More challenging still, the 100-minute ensemble piece can achieve its magic only when each of its 12 cast members are in utter synchronicity, which creates its own unique set of rehearsal requisites.
Grant, making his Broadway debut in the folk-infused tuner, spoke with Backstage about creating his own character, and why "Come From Away" flipped his usual process on its head.
How did this role first come onto your radar?
I was in some callbacks for "Hamilton" and Telsey + Co. casts for both ["Hamilton" and "Come From Away"] so the casting director for "Hamilton" introduced me to the casting director for "Come From Away." They called me in the next day. Within about a week, I got the part because they needed somebody really quickly. When I got the offer, I went and saw the show that night and I was like, "What is happening?" It is everything that I want to be a part of in terms of theater. It's not only human and what we need in the world, but it's also ensemble-based theater; there's no star, the show itself is the star. There are moments where everyone gets to shine. We all have to be there for one another, lifting each other up.
What was the rehearsal process like?
It was three weeks. We were in Pearl Studios for the first week and a half, just trying to get all the choreography because it's really well-directed and choreographed, which is the magic of the show. It's creating so many things out of thin air, out of chairs and tables. I had a couple rehearsals with our six standbys which was great to have the other bodies there because I had kinda been roaming through empty space. My opening night, that day I had my put-in with everyone, and then I went on that night. That was the first time I actually performed with all the other 11 people. Usually, when you're working on a show, you learn the lines, you learn the moments, you learn the songs and that tethers the piece together. But this, it's about where everything goes so it was kind of, oddly, in reverse. It was like, "Oh I'm learning the acting moments now that I know where everything goes."
Was there an added pressure in being the very first "Come From Away" replacement?
It was compounded because it's my Broadway debut and this company is just amazing. Because it is such an ensemble piece, the pressure that I put on myself was that I just wanted to make sure it was a seamless transition because most of the company had been together for about two and a half years. These people not only know one another but they know their moments on stage, and to be honest, it wasn't until December where I felt like, "OK now I feel like I'm in it." Everyone made me feel like a company member from day one, but I did put that pressure on myself, making sure that it was seamless and keeping the magic going because the show itself is having such a magical moment, that I was like, "It would suck to be the one rotten apple."
What's been the process for making the role your own?
Having [replaced] before, it's not easy to do because, again, you want it to be a seamless transition and the people putting you into the show want to maintain the show. When I started rehearsing [the team] said, "We want you to figure out who your Bob is" and they really let me run with that. They just allowed me to make the decision. I'm an artist, we're creators, that's what we do."
What, to you, is the best part of replacing in a show?
There's a new kid on the block feeling that doesn't always feel good, but what I do like about it is everyone tells you at some point, "You're bringing new life to the show; I'm interacting with you in a different way." There's a special element in that, like you are giving a gift to your fellow actors. Even in the reverse, last week we had two standbys on and it happens every time the standbys are on, too, because they are different people and there are different moments they get to create. You're listening in a different way, you're reacting in a different way. You're present every time you do the show, but that is a new life. It's cool to give that to other people.
Inspired? Check out Backstage's theater audition listings!