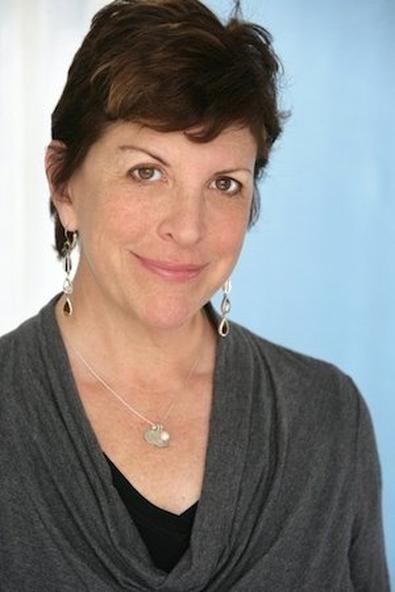 Mindy Kaling, Zooey Deschanel, Rainn Wilson, Andy Samberg, Jim Parsons, Josh Radnor, Charlyne Yi, Aubrey Plaza, Stephanie Beatriz, Joel McHale, Jesse Tyler Ferguson, Ken Jeong, and of course, Amy Poehler and Tiny Fey—these are but a few of the wonderful comic actors we love who are populating the television landscape. They are all very distinct, with their own comic personas they refined coming up the ranks in either theater (Ferguson, Deschanel, Beatriz, Wilson, Parsons, Radnor, McHale), improv/sketch (Samberg, Yi, Poehler, Fey, Jeong), or both (Kaling). For the most part, they are the same in every role they have played, with the same quirks, delivery, timing, and sensibility, and we don't want them to change a thing because we love them, just the way they are. They are all endearing, relatable, hilarious, and have enviable careers, and so can you.
How can you create and refine a comic persona that you can use over and over again in every audition, for every role, whether it be for a multi-camera sitcom, one-camera comedy, Web series, or sketch/improv show? First and foremost, you have to know who you are. You can't refine who you are if you are always trying to be someone you are not, thinking that's the way to get others to like you. In the audition room, you can't give us what we want, you have to give us you, at your core and a bit heightened. If you are not naturally deadpan—you can't do what Aubrey Plaza does (and so brilliantly)—it will come off as fake and actor-y.
Zooey Deschanel is the queen of the "quirky girl," a type that is so popular now. How she is on "New Girl" (or was in "Elf" or "(500) Days of Summer"), was who she was as "Little Red Riding Hood" in an Equity-waiver production of "Into the Woods" in The Valley, which I had the great pleasure of seeing her in when she was 12. Even then, she was dorky, all-knowing, a little bit sad and uncertain, and incredibly confident and commanding of who she was…even at that young age.
Who are you? You must answer this question with honesty and fearlessness. What emotional qualities do you possess? As an actor, the only things you can play are emotions, as they are what we respond to. You think we're attracted to hot bodies? We're not. We're attracted to a strong emotional inner life that reveals to us who you truly are, both dark and light, and that you own without any apologies or pretense. Try a simple exercise: Make a list of at least 10 emotional qualities you possess. Are you sad, angry, optimistic, fierce, funny, smart, insecure, and confident? The great thing about emotional qualities is that they can be contradictory, and in fact, they help create the best comic personas—an everyman at odds with himself. Mindy Kaling is sexy, goofy, confident, and insecure.
Once you know who you are, then get out there and practice your comic persona, whether it's in an improv class or show, open mics, and/or a Web series of your own creation. Refinement doesn't come overnight, it takes a lot of work, discovery, insight, fearlessness, and a damn good sense of humor—your humor.
Like this advice? Read more from our Backstage Experts!
Cathy Reinking has been a working casting director for 20 years and has accumulated hundreds of credits, including network TV: "Frasier," with Jeff Greenberg & Associates for 8 seasons, "Arrested Development," Manager of Casting at NBC when "The Office" was created, and multiple network pilots; Indie Films: "Herblock," "Jackie's Back," "The One Who Loves You," "Storage"; Web series: "Miss Mustard Glade," "Frat House Musical," "Jeff & Ravi Fail History"; Theater: National tour of "Spank! Harder," currently running, The Fountain Theater, LA Theatre Works; Commercials: Honda & Nike. Author of "How To Book Acting Jobs in TV and Film: 2nd Edition," which can be found on Amazon, iTunes, and The Drama Book Shop. Co-creator/writer/producer and casting director of "The British Invasion," now on FirstRunTV. Her biggest joy is now watching her daughter, Kate, 26, perform. Follow Reinking on Twitter@CathyReinking.