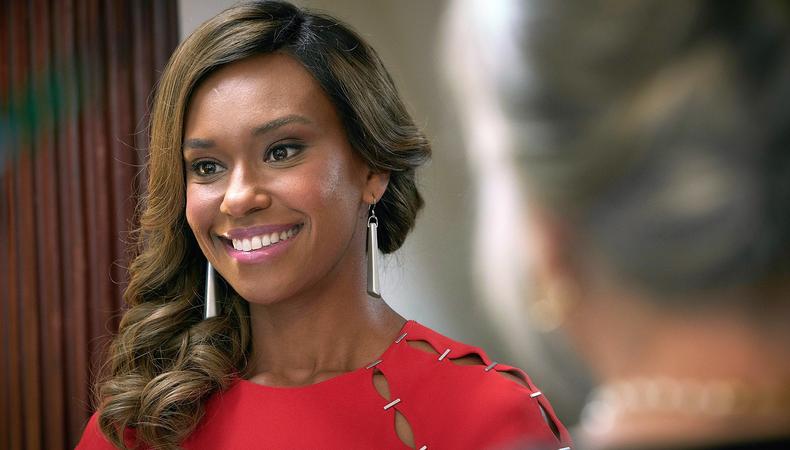 The following Career Dispatches essay was written by actor Ryan Michelle Bathe, who can currently be seeing starring on BET's "First Wives Club" with Jill Scott and Michelle Buteau.
What advice would I give my younger self?
I think I would love to go back and reassure my younger self that things do and will work out, and in ways that are better than she could possibly imagine.
But in more practical terms, I would go back and tell my younger self to take more dance classes. Especially tap! I think it's important to look at the business as collecting as many skills as possible. As a performer, it's important to be fluent in the language of performing. Because I spent three long years in a rigorous graduate training program, I felt like I was somehow complete. And in truth, after such an intense experience, a break was a very healthy thing. But I should have taken more opportunities to learn a few more skills. Heck! Even a language! In grad school, we learned that the bigger the life, the bigger the artist.
READ: Moving to NYC for Your Acting Career? Avoid These 6 Mistakes
With that, I would tell myself that I'm going to survive graduate school at NYU. A conservatory program is designed to be rigorous, demanding, and challenging. The whole point of graduate school is to challenge your notions of self so that you can let go of what you think and begin to access parts of yourself you didn't even know existed. It's an awesome privilege. However, it is exhausting and can feel super personal at times. And it is! How can it not be? But things can be personal without being designed to hurt your feelings.
I would tell my younger self to find better coping mechanisms. I wish self-care had been a bigger talking point when I was in graduate school. I would have found ways to care for myself in such a challenging environment. I would tell myself that self-care is vital for any artist, especially when that artist is in training. I think I would have had more fun that way, and it would have also helped with a little bit of the burnout I felt upon graduating.
Honestly, when I graduated, I realized how lonely I was. My classmates had been my companions because we didn't really have a choice. But once I graduated, I had to fall back in love with my classmates, and that took a minute—but just a quick minute, because they are lovely people. But no matter how lovely anyone is, after three years of 24/7 interaction, you need a break!
READ: Hollywood Is Like a Bad Boyfriend—But Don't Dump Him Yet
That brings me back to one of the best lessons I got in grad school: The bigger the life, the bigger the artist. I would tell my younger self to lean into that a lot more. Have as big a life as I could muster—on a limited budget, of course. Even today, there are still tons of ways to enjoy life on a budget, or even for free, especially in NYC. I used to think if I wasn't going to Amsterdam or Thailand or Brazil, that I wasn't living as big as my friends who could afford to go to those places. (Thank God there wasn't a ton of social media, or else I would have felt awful about myself. I have serious FOMO!) But I would tell myself it's all about perspective. And that going to Coney Island, or the beautiful public library, or even a free concert in Bryant Park is living a big, beautiful life. I used to live in Harlem, and I would stroll along those historical streets and just think, Zora Neale Hurston walked this exact block! I still remember that feeling of wonder.
And finally, I would tell myself not to be so hard on myself. I know it's a cliché, but it's also a truism. Younger artists tend to be so incredibly hard on themselves. And with social media being such a huge thing in our lives, I don't know how people manage. Every "failed" audition, especially the big ones, the "life-changing" ones, can be so tough. Now, I'm not known for quoting Tiger Woods, but I recently heard him say "Well, either I'll win or I'll learn." I would have loved to have heard that as a young artist. I'll either get the job, or I'll learn something new about auditioning or even acting. What a gift that would have been for me!
What advice would you tell YOUR younger self? Get more Career Dispatches right here!