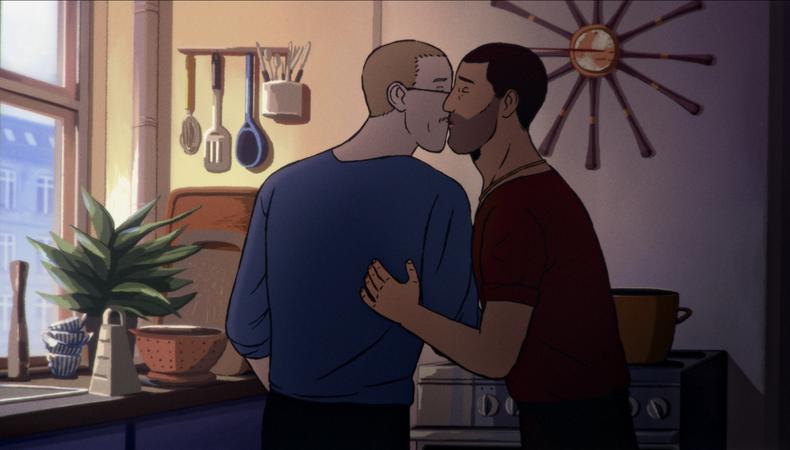 It's rare for a single project to qualify for the Oscars as an animated feature, a documentary, and an international film, let alone receive nominations in all three categories. In fact, it's never been done—until now. "Flee," which counts award-winning actor Riz Ahmed among its producers, tells the story of one man's escape from his embattled home country. Here, animation director Kenneth Ladekjær shares how the one-of-a-kind project came together.
How does an animation director typically fit into the production process?
From the beginning, when I received the script, I was in very close dialogue with Jonas [Poher Rasmussen], who is the director, as well as the art directors. We worked on finding the look, the mood, the flow, the acting, and just the general style of the film. I guess you can say I was in charge of "filming" through the storyboards and the rough drawings, and then putting all that together. Then we gave all that footage to an editor. After that, Jonas [and I talked] through what each shot was supposed to convey, how the characters are feeling in each shot, and what kind of acting do we want? Does it need to be a little bit less, a little bit more? What kind of style do we want the film to be, in terms of how the characters act? It was about helping the animators hit both the look of the characters and the [drawing] style, while also making sure the acting feels authentic and organic throughout the whole film.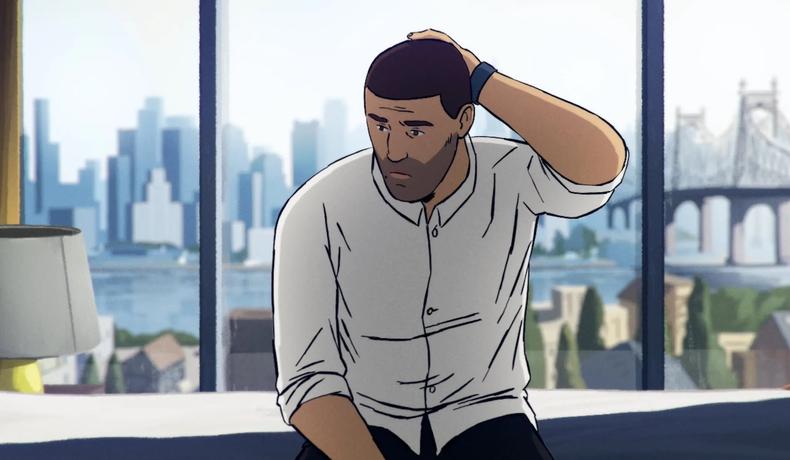 "Flee," Courtesy NEON
Animated documentaries are unusual. Why was that the best avenue to tell this particular story?
Initially, Jonas wanted the film to be like a radio interview with the men. But then later, he really wanted to keep Amin [the main character, who uses a pseudonym] anonymous. The decision to make an animation mostly came from that: Animation added a layer of anonymity to it. We never wanted it to be a caricature of a location or people. We all came into this as privileged Danish people, so we wanted to make sure we didn't step on anyone's toes.
How did you get your start in animation directing?
I got into animation school, and I still didn't have the idea that I would direct. But when I got to the third and final year of my animation school, that's the time when we had to do our bachelor films. I pitched a film with a good friend of mine, and we ended up directing it. That gave me the taste for that kind of storytelling, where you are in control of how you want to orchestrate the scenes, how you want to orchestrate the team, and making sure everyone feels motivated and driven to tell the story. Since then, I've been on different levels of hierarchy, but I've tried to always be either storyboarding or where I'm in direct contact with the story.
READ: 'Dune,' 'The Power of the Dog,' 'Belfast' Among 2022 Academy Award Nominees
Do you have any advice for folks who want to get into animation?
Really think about whether it's your passion in terms of drawing. Are you OK with letting other people tell you what to draw and then adjusting to whatever they want? Or are you someone who wants to really keep control of your craft and your art?
This story originally appeared in the Mar. 17 issue of Backstage Magazine. Subscribe here.