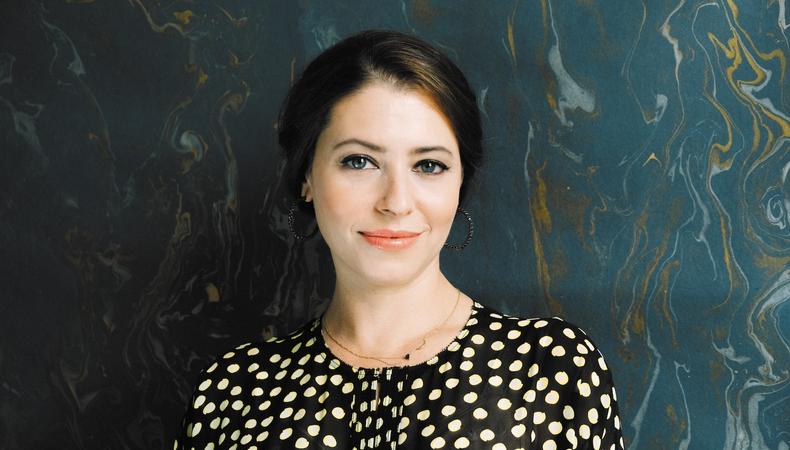 Lauren Miller Rogen's feature directorial debut, Netflix's "Like Father" (which she also wrote and produced), follows the relationship of a daughter and her estranged father as they pair up for her honeymoon Caribbean cruise after she's left at the altar. Although Rogen dipped her toe into directing for the first time, this was not her first time on a feature film set—she was the co-writer and co-star of 2012's "For a Good Time, Call…" Rogen sat with Backstage to discuss roadblocks in the filmmaking process and advice when it comes to acting, directing, and writing.
Flexibility makes for the best directing.
"I think that directors really need to be instinctual and have to know what they want. If that needs to change because you lost a location or someone drops out or whatever circumstances stop you from creating your ultimate vision, there will be many obstacles along the way. You will never be able to make your film exactly the way you envision making it—it's just about pushing forward and not giving up. It's a very improv-y thing—'Yes, this is what I have to do now; OK, I'll do this next'—knowing what you want and being flexible enough not to throw a tantrum when your location falls through the night before and just say, 'I'm mad, but this will be my location.' That happened on 'Like Father,' and that's reality. If you can't live with that, then you should not make movies."
Being a good traveler was a casting requirement.
"It was really important to me to find people who felt real and who felt like they could be those characters. Whether it was that they were inherently them or they could act their way into them, it was important to me. A lot of times, it was bigger than I wanted. I wanted everyone's performance to feel very grounded, so we read a lot of people, and then a lot of it had to do with the adventure of making the movie. You had to be up for traveling, and, yes, it looks glamorous and wonderful, and, yes, it is a lot of the time, maybe more so for the actors, but it's also hard. We shot in two states, three countries, and a floating city in the middle of the ocean. It's not easy to move 70 people and equipment around, and in those logistics, so it was an adventure."
Expect your audition-to-job ratio to be uneven.
"Don't give up because it's not easy. I'm not the first one to say this, but you're going to face no after no after no after no. I have a photo booth program on my computer that I use to practice auditions, and I record myself reading the other lines and then read with myself. I believe I have two, three hundred auditions on there; I've been in five [or] seven things."
READ: A New Plan for Netflix
Of course there were some ship obstacles.
"We shot in New York for two weeks and then we moved down to Florida for what was supposed to be a few days, but then Hurricane Irma made her announcement that she was coming in a few days and we were in Miami, where Irma was supposed to hit, so we went to Orlando to take shelter. Eventually, the hurricane passed and fortunately for us, we were very safe. Then we shot on a working cruise ship where there were 5,000 people taking a vacation around us while we were shooting, which was cool and difficult."
Personal trauma can creep into a writer's work.
"Over the years, I've seen the stigma, if you will, toward diseases like breast cancer or cancer in general, HIV, heart disease, etc. I feel like the stigma has been lowered and lessened because of how it's portrayed in media. Alzheimer's hasn't had the air time or, in my opinion, sometimes the accurate portrayal of the disease. As a human, it's part of my life, so as a writer and a filmmaker, it naturally creeps in in some projects, like it did in this one. For me, it's important to do that because I think the more we 'normalize' [Alzheimer's], and I'll put it in quotes because it's not normalizing, it will become more of the everyday conversation, and I think that people will realize that it's a disease that's an epidemic that we really need to pay attention to these days. We need to take action to raise money for treatments and cures, and pay more attention to brain health and awareness."
Rogen's past jobs allowed her to be a more empathetic director.
"I'm a big believer that every moment brings us to this one right now. While I certainly always dreamed of directing, I don't think I would have been quite ready. I wasn't ready to direct and be an actor in 'For a Good Time, Call…,' but now I could do that. I think that I'm really respectful of experience. I was an assistant, and I really believe in learning your way through something. I feel very fortunate that I've had these many jobs and worn many hats. I feel like I'm able to put my headspace in the actor, and in school I was a boom operator, a gaffer, and more. I've done all of these things, even if it's not what I do every day. I feel fortunate that I've had those experiences, because hopefully it made me a bit more understanding."
"Like Father" is currently available for streaming on Netflix.
Check out Backstage's film audition listings!