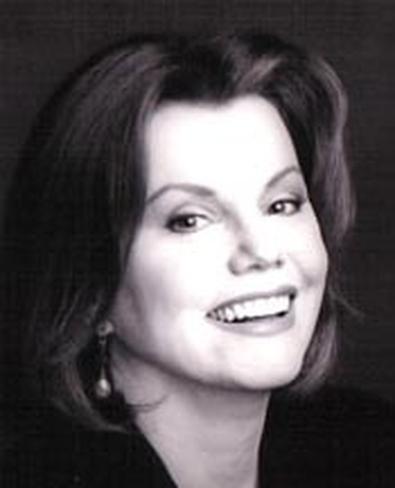 Four-time Oscar nominee Marsha Mason is excited about this summer's launch of the Flying Swan Acting Program at Connecticut's Wesleyan University. Mason will serve as the program's president. Geared for acting students aged 16 to 20, the intensive, which runs June 26-July 28, will be special for a number of reasons, Mason says. Foremost is Flying Swan's impressive faculty, representing a spectrum of approaches. Not only will Mason offer a master class, but she'll be joined by Brian Cox, Fiona Shaw, Rosemary Harris, Jack O'Brien, Henry Goodman, and Michael Cristofer, among others.
The program will additionally offer rigorous training in movement, voice, audition technique, musical theatre acting, improvisation, and modern American drama, as well as an introduction to Shakespeare. "I have an American perspective, while Henry Goodman has a British approach to the work," Mason points out. "There will be a constant flow of discussion between students and teachers, who are teaching from their own particular place of experience. I think that's very useful for students."
Loosely modeled after the 25-year-old British American Drama Academy, based in London and Oxford, where such celebrity actors as Orlando Bloom, Oliver Platt, and Paul Giamatti have studied, Flying Swan is a program of the International Conservatory for Training in the Arts and is sponsored by the London Academy of Music and Dramatic Art, Dartmouth College, Washington University in St. Louis, and UCLA. Mason, who taught at BADA for two summers, says she was repeatedly struck by what students gleaned from its approach. "By studying with teachers of such different backgrounds," she says, "they were able to get a realistic glimpse of the theatre world." BADA co-founder Tony Branch, who headed the organization until 2004, serves as Flying Swan's executive director. Each day will begin at 9 a.m. and continue until 5 p.m., and while there will be one-on-one tutorials throughout the process, there will be no final performance.
"That's not what this program is about," Mason emphasizes. "It's about the individual needs of the students, who will have a range of needs, experience, and talent. The student can be passionate about acting or just want to know more about theatre. Either way, the idea of being immersed in a program like this will give students self-confidence and self-esteem, which they can then apply to anything. And for the younger students, it will be a terrific opportunity to find out what it's like to be on a college campus."
Students will live in Wesleyan dorms, eat in its cafeteria, and walk to classes on university grounds. Several of the sponsoring colleges will also award college credit for taking part in the intensive. According to Mason, more colleges may come on board as the program progresses.
The tuition is $3,600 (plus $2,250 for room and board, excursions, and books), with some scholarships available.
For this year, 32 to 35 students will be accepted. Applicants must submit an audition tape with monologues from a modern and a classical play, though the classical piece need not be from Shakespeare. "In fact, we keep the requirements pretty open," Mason says. "What we really want to see is students presenting themselves in whatever ways they think are best."
For more information and an application, visit www.flyingswan.org.