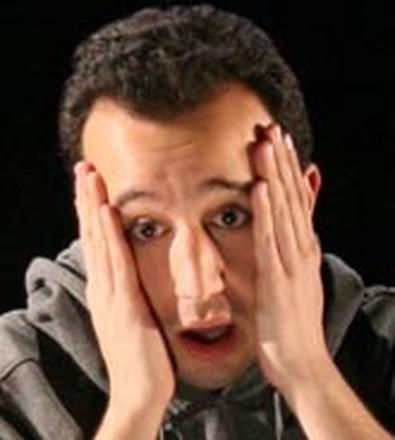 Virtual worlds powered by increasingly complex Internet sites send friends from two very different parts of the country into a head-on collision in Joshua Scher's intriguing The Footage.
In Manhattan, would-be television and film producer Chance (Jamie Effros) and his gaming-addicted pal Ethan (Michael Micalizzi) are just two of millions addicted to daily YouTube postings of Lilah1617. In these clips, the world sees a young woman being held captive and tortured. On their website the guys explore the possibility of the videos' verity, while Chance's girlfriend Maya (Caroline Z. Hurley) blogs on hers about her simultaneous disgust for and fascination with images of Laila1617.
Interspersed with these scenes are ones set in a frigid "suburb of nowhere," where bookish Alexa (Rachel McPhee) has invited JC (Michael Guagno), who's escaped from a boot camp-like reform institution for at-risk teens, to live with her and her two roommates, clean freak Lauren (Blair Baker) and the mysterious Dee (Elizabeth Alderfer). The other layers of The Footage are hilarious animated sequences (from Brett Macaulay) of the online Lord of the Rings-like game that Ethan plays and disturbing clips of the video posts of Lilah1617 (created by Room 404 Media/Kate Freer, David Tennent). It's through these electronic elements that audiences ultimately discover how the two sets of friends are closer than they might ever know.
Though incisive in his exploration of the realities created online, Scher is less successful in his characterization and plotting. What motivates the women, in particular, is distractingly sketchy. Additionally, Dodge (Nicolas Flower), a guy who's crashing with Chance after a nasty breakup, seems more like a device than a real character.
While director Claudia Zelevansky balances the myriad aspects of Scher's play admirably and elicits fine performances from her largish cast, the production feels unusually casual, never developing the tautness required to hold theatregoers in the same sort of raptness created by the online worlds Scher cleverly — if not always successfully — examines.
Presented by and at the Flea Theater,
41 White St., NYC.
Nov. 8-30. Thu.-Sat., 7 p.m.; Sun., 3 p.m. (No performance Thu., Nov. 27.)
(212) 352-3101, (866) 811-4111, www.theatermania.com, or www.theflea.org.