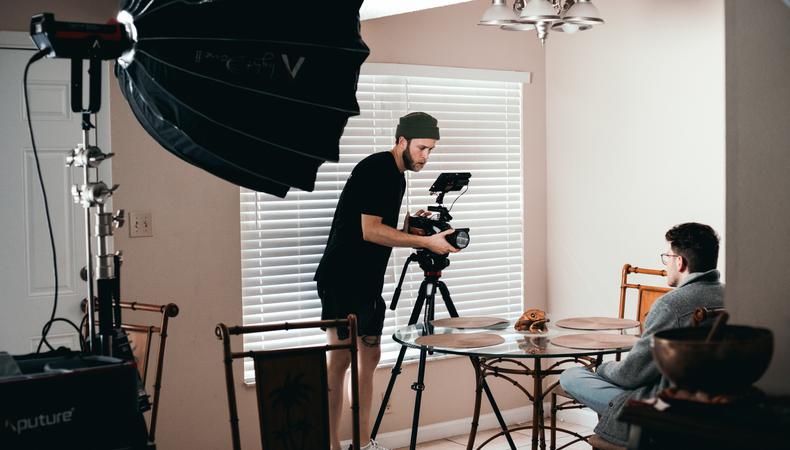 First, let's define the term demo reel. A demo reel is a carefully selected and edited montage of an actor's work as a performer in film, TV, or other video productions.
What makes an effective demo reel? An effective demo reel will be a minute to a minute and half long and will have three or four clips from different projects. It features your performances, nothing else. Agents and casting directors looking at a reel only want to know what your heat level is as a performer – something they are very good at discerning if they have decent material to judge by. The less they have to wade through any roadblocks a reel presents, the better. These roadblocks are shoddy production values (the kind you inevitably get with guerrilla film school style projects), too much time spent on other actors, and too much "production" (music, graphics, etc.).
When an actor sets out to finally get their reel together, he or she presumably has some footage to use, and just needs it edited together, right? You'd think.
But I get calls regularly from actors who want me to create a demo reel for them and upon being asked, admit that they have no existing footage. None. "So," I say, "What were you hoping to put together to create the reel?"
"Well, gosh, I thought maybe you could shoot me in a scene or something."
Yeah, I could do that. And there are lots of other people who could do that. But there are several reasons why there is a much better alternative.
To create a scene as if it were taken from a movie, a TV show, or even a low-budget web series requires an enormous amount of work, other people, and time. And, not least of all, money.
I know actors who've hired some kids with video cameras and wireless mics, leaned on a friend to allow them into the restaurant where she works for a couple of hours when the place was closed, and staged a short scene between two actors at a café table. Maybe they also used some kind of makeshift light. Maybe not.
But even if the economics and logistics of that are acceptable, the result won't fool anyone and may even make you seem too hopelessly naïve for the business. When you begin to contemplate the costs of creating every minute of real TV shows (thousands and thousands of dollars per minute), you can better understand why your modest approach to doing the same thing has no chance for lift off.
I have edited demo reels for actors with this kind of homemade footage in the mix with other, legit projects. It never adds anything positive.
The better solution to spending all that time and money trying to fake something you don't have is to feature yourself doing something you already do very well, in a professionally recorded video. A monologue. A song. A bit of a stand-up set. You can have this on the web for instant viewing by anyone at any time from anywhere in the world.
It's not a "demo reel," per se, but it can still work for you. The video should be just you performing something you've chosen in a close-up, uncluttered shot – a virtual screen test where you are in control of everything, and the result is 100 percent you at your best. Any video production service that offers to shoot online auditions can create this for you, and rates are generally very reasonable. At ActorIntro in NYC, for instance, we create such showcase videos for $75 and host them online for free.
When a casting notice asks you to submit video along with your headshot/resume – and most of them do – this is what they're hoping to see.