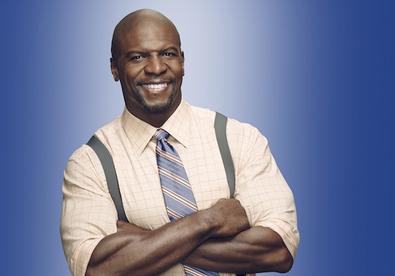 No strangers to being on TV every Sunday, football players make their small-screen debut the moment they begin playing in the NFL. However, many pro football players have gone on to pursue acting careers, and to celebrate the start of football season, here are 13 who did!
From locker rooms to dressing rooms, do you know which former NFL stars made names for themselves as performers?
Bubba Smith
Bubba Smith spent nine years in the NFL with a few different teams, including the Colts, the Raiders and the Oilers. After retirement, however, Smith switched paths and pursued a career in acting. Best known for his role as Moses Hightower in the "Police Academy" films, Smith also made appearances on a number of TV series including "Bones" and "Family Matters," and starred on the ABC series "Blue Thunder."

Howie Long
With his face in the Pro Football Hall of Fame and a Super Bowl ring on his finger, it's hard to picture Raider's defensive end Howie Long pursuing anything but football. However, Long has also had a film career, starring with John Travolta in the 1996 film "Broken Arrow," and was the lead in action thriller "Firestorm" in 1998.

Terry Bradshaw
The only NFL player to receive a star on the Hollywood Walk of Fame, Pittsburgh Steelers quarterback Terry Bradshaw is now a commentator for both NBC and FOX. However, he has also made cameo appearances on a number of TV shows including "Malcolm in the Middle," and "King of the Hill." He also had a nude scene while playing Matthew McConaughey's father in the 2006 comedy "Failure to Launch," which also starred Sarah Jessica Parker and Kathy Bates.

Jim Brown
Jim Brown spent nine years as the fullback for the Cleveland Browns and broke a number of records with the NFL. However, what most don't realize is that he launched his acting career before he even retired from football. He can be seen alongside Arnold Schwarzenegger in the 1987 film "The Running Man," as well as "Any Given Sunday," which starred Al Pacino, Cameron Diaz, Jamie Foxx, and Dennis Quaid. His long list of credits dates back to 1964. Check out this interview with him and others about the process of breaking into Hollywood!

Carl Weathers
Although he played with the Oakland Raiders, Carl Weathers is probably better known for his role as Apollo Creed in the "Rocky" films. He retired from football to pursue his acting full-time and also starred opposite Arnold Schwarzenegger in "Predator," as well as appeared in "Happy Gilmore" as Chubbs. Below is a behind-the-scenes look at Weathers and Sylvester Stallone rehearsing their boxing choreography.

Alex Karras
Alex Karras played as defensive tackle for 12 years with the Detroit Lions before starring as a retired football star opposite his real-life wife Susan Clark on the ABC sitcom "Webster." He also appeared in the Academy Award–nominated film "Victor Victoria" with Julie Andrews and James Garner, but it best known for playing Mongo in "Blazing Saddles."

Terry Crews
After seven seasons in the NFL with teams like the Rams, Chargers, Redskins, and Eagles, Crews ultimately traded in his playbook for a script and made quite the name for himself in Hollywood playing Julius on "Everybody Hates Chris." Crews is now a series regular on Fox's "Brooklyn Nine-Nine." He also starred as Nick Persons on the TBS sitcom "Are We There Yet?" His supporting film credits include "White Chicks," "Bridesmaids," and Adam Sandler's "The Longest Yard." In addition he's appeared in Old Spice commercials and wrote his own book entitled "Manhood." Here's a hilarious compilation of Crews' best moments in the Shawn and Marlon Wayans–starring "White Chicks."

Merlin Olsen
He played in 14 consecutive Pro Bowls and spent 15 seasons with the then- Los Angeles Rams, but Olsen also accumulated several major television credits before losing his battle to cancer in 2010. Olsen is known for his roles as Jonathan Garvey on "Little House on the Prairie," and John Michael Murphy on "Father Murphy."

Fred Dryer
After spending 13 years with the Giants and the Rams, Dryer starred as Sergeant Rick Hunter on NBC's police drama "Hunter." He also appeared on four episodes of "Cheers" and recently appeared on an episode of ABC's "Agents of S.H.I.E.L.D." Here's a peek at his work on "Hunter."
Michael Strahan
Former Giants defensive linebacker Strahan is now best known for his hosting gigs on "Live! with Kelly and Michael" and "Good Morning America." Showing off his acting ability, however, Strahan starred on the short-lived Fox sitcom "Brothers" in 2009. He also made an appearance in "Magic Mike XXL" earlier this year. He talks about the role with Kelly Ripa below!

Brian Bosworth
Also featured in "The Longest Yard," Bosworth AKA The Boz played for the Seattle Seahawks before starring in the 1991 film "Stone Cold." He also played the role of Joe in this year's "Do You Believe?"

O.J. Simpson
The former Buffalo Bills player starred in several comedies, from "The Naked Gun: From the Files of Police Squad," opposite Leslie Nielsen, as well as the TV series "1st & Ten: The Championship" where he played T.D. Parker. Despite his criminal history, he still entertains in the below clip!


Inspired by this post? Check out our audition listings!