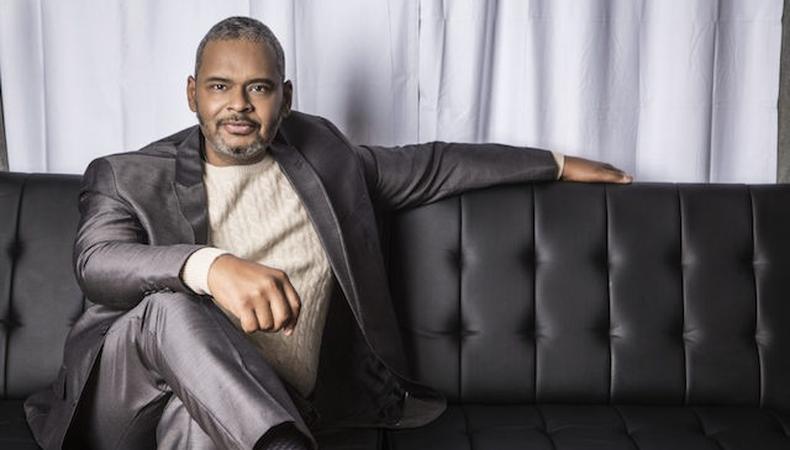 Ron Simons may not yet be a household name, but that's because he's made his name behind the scenes as a producer across film, TV, and theater with SimonSays Entertainment. He's won four Tonys, including for this year's "Jitney"—the most ever for an African-American producer. You can catch him in front of the camera, too, as Strieber on Netflix's "The Defenders" (his first-ever series regular gig). He came by Backstage HQ Aug. 31 to offer insight for screen and stage creatives of all kinds.
As a producer, he wants to bolster new creative voices.
"[Working with filmmakers is] what I love most about producing. I'm a creative producer. There are people who can deliver the film on budget, on time—and I can, too—but what really gets me excited is coming in as early as possible, because I love reading stories and telling stories, so it's at that time that I can have some input on how the story can be refined [and] made clearer."
Great storytelling is key to saying 'yes,' but financial prospects must also be considered.
"The early projects [I did] were passion projects, so I just thought that they were really great stories that needed to be told. 'Night Catches Us' [with Anthony Mackie and Kerry Washington], I think is a beautifully shot, beautifully acted, beautifully directed film [but it] didn't make a lot of money for a variety of reasons. Now, I've actually moved commercial viability up into the top three [factors I consider]. To sustain, one must have commercial viability so that you can continue to do more work."
Formal training is important for any aspiring actor.
"If you're going to be an actor, I cannot encourage you enough to go get formal training. Some people just have this natural kind of presence that they can kind of move into when they're called upon to act, but, you know, sometimes inspiration just doesn't hit. You need to have the tools to still be able to deliver the goods when you're not deeply inspired. Anyone when deeply inspired can be brilliant. It's what you do when perhaps you're on the 10th take, it's 15 degrees outside, and you have to deliver a scene as if it's a spring night; that's what happened in 'The Defenders.' "
Getting an MFA doesn't mean you stop learning.
"I constantly add new tools to my tool belt. Constantly! But the initial toolbox and what comes in it is what I got from my MFA program.... [Being a producer] gives me a refresher course [in acting], a sort of master class when the acting is really strong and I can see the choices that they made. I constantly learn with everything that I do."
Know how to adapt to the intimacy of screen versus stage.
"When you're doing theater and film and television, there is a fundamental intimacy difference that you have to be aware of because when they're filming you, they are literally in your face. So the very slightest thought, emotion, you just have to think it and your face will express it."
Want to work in TV? Check out Backstage's TV audition listings!