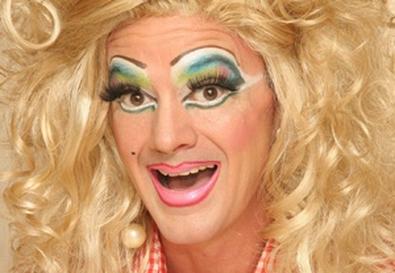 There comes a point in some performers' careers when the challenging lifestyle of Los Angeles makes them reassess professional and personal priorities. Back Stage recently spoke to four actors who have supported themselves as artists for many years in the City of Angels but recently chose to continue their paths in smaller markets. In speaking to these actors, similarities emerged, including lowered stress levels and an ability to find work in their new locations.
Don't Mess With Texas
(Irene White)

After graduating from the University of Texas at Austin,
Irene White
went through the Second City Training Center in Chicago before landing a job with a children's theater company in St. Louis. When that gig ended, she headed to L.A. and began a successful 13-year career that included attending casting director workshops, landing her work on several occasions. Some of her biggest supporters were Ross Lacy, Joe Blake, Cathi Carlton, and Francene Selkirk. Gillian O'Neill and Collin Daniel were two of her biggest fans, and they kept her busy in TV, film, and commercials, which provided financial stability.
In 2009, White decided to move back to her hometown of Austin, where her family resides. She admits she had concerns about the move. "I was fearful about finding day-to-day things like a yoga studio, a good dentist, and improvisers with whom I liked playing," she says. But she reminded herself that it took time to find those things in L.A., as well.
Her L.A. theatrical agents had a divided reaction to White's news. Her female agent was sad to see her go but supportive. Her male agent said she was making a big mistake and would return in six months. But she had no trouble landing representation at the Collier Talent Agency, considered a prestigious Austin outfit, and soon landed a part in "Spy Kids: All the Time in the World."
She bought a house, and wherever she drives, there's parking. But, alas, no Trader Joe's. Her advice to anyone thinking of moving to a smaller market is that you still have to start fresh, no matter how impressive your credits are. "I think it's very important to know that you should expect to pay your dues, even if you are moving to a smaller market. That market existed just fine without you, so you have to learn how they do things and not insist that the big city way is better, no matter what your credits are. I guess, basically you need to be polite. Say 'please' and 'thank you.' And if you're in Texas, say 'ma'am.' "
Character Journey
(Rusty Schwimmer)

Rusty Schwimmer, a respected character actor whose credits include memorable roles in "The Perfect Storm" and "North Country," asserts that acting is not your whole life. It's part of you; it doesn't define you. For the 24 years she spent in L.A., she had lean times and great times. In 1988, she was working at the '50s-themed Ed Debevics restaurant when she waited on Henry Winkler and he cast her in the movie "Memories of Me." Until 1991, she only had commercial representation and occasional commercial and co-star bookings. That year she quit her waitress job and "jumped without a net," pursuing her acting career full-time. She credits the move with pushing her to a more successful level.
In 2011 Schwimmer decided to move to Chicago to be close to her family. She also chose the Windy City because there is "so much thriving artistic work." She continues her relationship with L.A.-based manager Meghan Schumacher, has voiceover rep in L.A. and Chicago and is represented by Stewart Talent Agency for on-camera in Chicago. When asked what her biggest fear was, she replies simply: "Not getting work." Schwimmer booked three jobs almost simultaneously as soon as she moved. The jobs took her to New York, Canada, and back to L.A. When asked what she does when faced with getting a job out of town that may incur her paying for either airfare or accommodations, she says, "I'm fortunate enough to have repeat customers who I love working with. They sometimes have it in their budget to make it work. If they don't, I'll figure it out if I'm passionate enough about the script and the role. It really is the same when someone from L.A. has a chance to do an awesome play in New York."
Pure Dee-light
Kevin Farrell as Dee W. leye

In April 2012
Kevin Farrell
and his partner, Jeff, will be moving into their new 3,400-square-foot house in Columbus, Ohio, and they have a drag creation to thank for it. Farrell had been a busy theater actor in Chicago, but his resemblance to David Hyde Pierce landed him a guest-starring role on "Frasier." In 1996, Farrell made the move to L.A., finding it easy to get representation owing to the high-profile role.
In 2004, he was asked to perform in a drag beauty contest for an AIDS fundraiser. He created the character "Dee W. Ieye" (as in DWI, or Driving While Intoxicated), an alcoholic Tennessee heiress. A friend who saw Farrell at the benefit suggested he host Tupperware parties as Dee. At first Farrell resisted, but the friend, who was a drag Tupperware salesperson, was persistent, and Farrell finally gave in "just to shut him up." A year and a half later, Farrell's business exploded, and for four years he was the top-selling Tupperware salesperson in the U.S. and Canada. His popularity has opened many doors for him, including personal appearances and private parties in his Dee persona.
Farrell has decided to move to his native state of Ohio because of family and is confident his Tupperware business will thrive there. While living in L.A., he's booked Tupperware parties during visits to the Buckeye State, and his client and wait list is already long. As Farrell says, "I have gotten absolutely everything I ever dreamed of. It just came in a different box with totally different wrapping."
Southern Comfort
(Lance E. Nichols)

Lance E. Nichols is the first person to admit he's blessed with a lasting career, appearing in sitcoms, dramas, and features such as "The Curious Case of Benjamin Button." He moved to L.A. in 1978, and when acting wasn't paying the bills, he drove a taxi. Early on, Nichols actively attended CD workshops and booked a lot of work through these meetings. Many casting directors, including Bonnie Zane, Gayle Pillsbury, Ted Hann, Monica Swann, Eileen Knight, Chemin Bernard, Deedee Bradley, Scott Genkinger, Lisa Miller Katz, and Eric Dawson, were and continue to be big supporters of his work.
In 2001 Nichols and his wife, Lynell, returned to their hometown of New Orleans to visit their parents and decided to stay. His L.A. representation was supportive and continues to rep him when he spends time here. Before he made the move back to New Orleans, he sent out postcards to the CDs in L.A. announcing his return. He was surprised at the amount of "career suicide" feedback he received. Apart from the stormy period in 2005 when Hurricane Katrina hit, Nichols has worked nonstop in New Orleans. Additionally, he has representation in Atlanta.
In 2010 Nichols suggested to his L.A.-based daughter Indigo, also an actor, that she consider moving back to his home city. She did and enjoys as busy a career as her father. Look for both Indigo and her dad recurring in the upcoming season of "Treme"—his third—and for Indigo recurring on the new USA show "Common Law."
CDs Weigh In
Some actors worry about how moving will affect their L.A. prospects. Casting director Bonnie Zane says that if she finds an actor has moved, this doesn't deter her from considering him or her for a role. "We cast several shows that film outside of L.A.; it really doesn't matter where the actor comes from," she says. "And because almost all auditions are viewed by producers on tape, it doesn't matter where they are being taped." She cautions, however, that actors be particular about who they get to read with them: "Oftentimes, a bad reader off-camera can ruin the audition."
Casting director Sara Isaacson agrees with Zane that she doesn't need to look solely in L.A. "If they can self-tape, and I can get approval from the line producer, I can hire someone from any part of the country," she says. "I don't mind if someone is not in L.A., but it does drive me crazy when someone is submitted and the agent is not clear about where they live, or where they would have to fly in from in order to shoot an episode."
CD Jeanie Bacharach says when she considers out-of-town talent, it all depends on the role. For a guest role, an actor's residence is definitely a factor, "because most of the TV shows I have worked on will not pay to bring someone in from out of town [for just one guest role]. They don't have it in their budget to do so," she notes. "If it is for a series regular role, this doesn't deter me at all. I will try to get the actor specific notes for the role [if the actor doesn't live in L.A.], either through the local CD or through the actor's agent, or the actor directly."
So if you've found yourself wondering about life outside L.A., perhaps it's time to travel to one of the four cities mentioned or to one of the many other states where production is thriving—such as Texas, Georgia, North Carolina, and New Mexico. To quote author Maria Robinson, "Nobody can go back and start a new beginning, but anyone can start today and make a new ending." All of the artists featured, whether they had been planning their move or the decision hit them out of nowhere, have done this. And they aren't just doing fine—they're doing great.