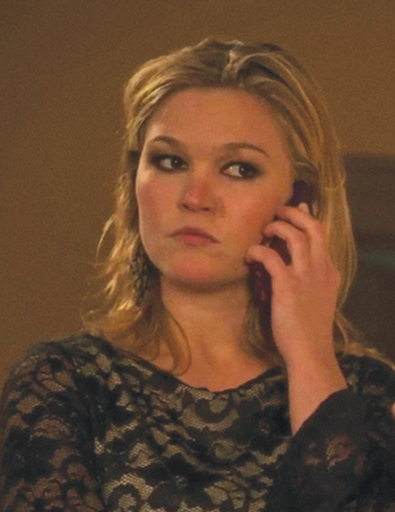 Fox Broadcasting Co.'s recently announced multi-year pact with YouTube channel WIGS will create a farm system for scripted development that could see an innovative cross-migration of productions between the partners' online and broadcast formats.
Fox shuffled its executive leadership ahead of unveiling its deal with WIGS, YouTube's top channel for scripted drama, with more than 100,000 subscribers and 22 million views. Fox's move comes as digital content providers such as Amazon, Hulu, and Netflix have ramped up their own scripted development. All three outlets have been able to attract top talent for their scripted series, which clearly has Fox and other broadcasters worried. If this new partnership is successful, Fox's deal with WIGS could foreshadow more development deals between old and new media companies.
"It does offer us an entrée to the old media world that is, I think, singular at this point. And we will try to take advantage of it," Jon Avnet, WIGS co-founder, told Backstage. "It's a very singular opportunity to have that amount of access and the ability to make more than we're doing under our YouTube agreement."
Avnet, who along with director Rodrigo García has been the driving creative force behind the channel's female-targeted programming, said it wasn't clear yet how the partnership will work. "I think what you will see for sure is we're gonna be doing more productions," he said.
García, who directed the HBO series "In Treatment," echoed Avnet's uncertainty but predicted two-way traffic on the development front.
"Everyone's taking something and moving it somewhere else where they think it could be exploited better," García said. "And we're open to all that but not at the expense of weakening WIGS."
Their channel, he added, "[is] not there to be cannibalized or to merely be a platform for other things."
WIGS, which was launched in May 2012, has 13 Web series, including "Blue," which stars Julia Stiles as a mother with a secret life she hides from her son, and "Christine," which stars America Ferrera as a young woman speed dating. The episodes, which appear three times a week, are about seven minutes long. The channel also features short films and documentaries.
Kevin Reilly, Fox's chairman of entertainment, said Avnet and García have a "firm grasp on the mainstream."
"They've spent a year building a novel production process and a vibrant alternative pipeline, and we're excited to help them take those tremendous stories and talent and develop them into long-term digital or on-air assets," he said in a statement Feb. 19.
For performers, writers, and directors with potential projects, García said the door is open. "Come and sell us your wares," he said. "We're going project by project, idea by idea; there's no format here."
The structure at Fox is more streamlined—particularly after the executive shuffle that accompanied the deal with WIGS. The broadcaster restructured its programming team and created a new event series and multi-platform programming department. Those moves included the promotion of James Oh to senior vice president of current programming, shifting Shana Waterman to serve as SVP of event series and multi-platform programming, and bringing in Kiliaen Van Rensselaer, who was previously at News Corp Digital, to run the business operations of Waterman's department with the title of SVP.
"We have the leaders and structure in place to run the most forward-thinking programming team in the industry," Reilly said the same day the WIGS deal was announced.