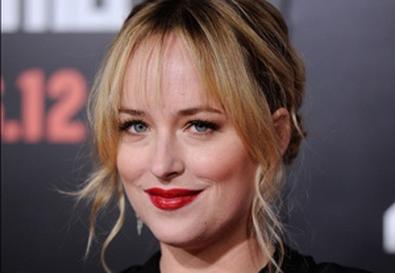 Anya Colloff and Michael Nicolo of CFB Casting will cast Fox pilot "The Kids," formerly known as "Ned Fox is My Manny" (and "Ben Fox Is My Manny"), Back Stage has learned.
The comedy, from 20th TV and Chernin Entertainment, centers on a career woman whose shiftless layabout brother moves in with her to help take care of her child.
Back Stage previously reported
that casting duties on the project were being handled by Brett Greenstein and Collin Daniel. They were responsible for casting most of the roles ahead of a scheduled mid-March start, including Nat Faxon in the titular male lead and "SNL" alum Abby Elliott as the female lead. However, as
Deadline reported
last week, Elliott was dropped after a table read.
CFB was brought in to recast the lead (Elliott was replaced by Dakota Johnson), and take over casting duties from Greenstein/Daniel, who still have a lot on their plate. They're also casting the Untitled Mike Lisbe–Nathan Reger Project starring Martin Lawrence, Fox comedy "Let It Go," and "Hot in Cleveland" spinoff "Have Faith" for TV Land. All three are scheduled to shoot in April
Colloff and Nicolo are also casting the NBC comedy pilots "Table for Three" (formerly "Daddy's Girls") and "Downwardly Mobile," on which they replaced original casting director
Risa Bramon Garcia
. Both pilots shoot in April. CFB's current series credits include Adult Swim's "Children's Hospital" and Fox's "New Girl," which is close to wrapping production on Season 1.
"The Kids" is set to start shooting next week.