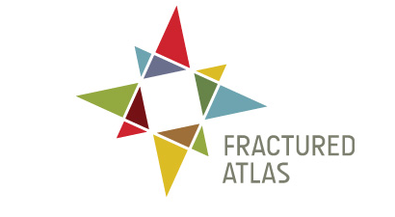 Everyday countless New Yorkers search for new digs on StreetEasy.com, where they easily search desired neighborhood, price, and space needs. Now, a new online service is applying the same template to link artists with available performance spaces.
Fractured Atlas, the nation's largest arts service organization, launched NYC Performing Arts Spaces Aug. 27, the first free web-based service that allows artists to find and rent rehearsal and performance venues based on a wide range of needs, including date, time, cost, and location.
"NYC Performing Arts Spaces is a win-win for both venues and artists," said Adam Huttler, the executive director of Fractured Atlas, in a statement. "By matching available space with a targeted local audience of potential renters, the service enables venues to increase revenue and artists to focus on what's most important: making art."
Unlike almost all other booking services, Fractured Atlas will not charge renters a booking or service fee. In addition, the site allows venues to more efficiently market under-utilized spaces as well as capitalize on the surprisingly lucrative last-minute rental market. According to Fractured Atlas' beta testing of the website, half of the artists who used the service were looking for space in the next seven days and 25 percent of the group needed space within 48 hours. During the beta testing, the service also helped increased bookings for several participating venues. For example, Fourth Arts Block, a non-profit that manages space for several venues on East 4th Street as part of its Dance Block program, rented the same amount of space in one month using the service as it had in the prior four months.
The venue stock on the website includes 2,300 spaces across all five boroughs that range from OPERA America's new 25,000-square-feet National Opera Center in Manhattan to the Brick Theater, a 535-square-feet artist-run space in Brooklyn. Artists can search using more than 150 sets of criteria including amenities like WiFi, acoustics, and sound and lighting systems. All spaces are also booked and paid for online.
The service, however, isn't staying just in New York City as Fractured Atlas has launched similar online marketplaces in San Francisco, Chicago, Washington, D.C., and Philadelphia. While New York City remains the only city that includes an availability search for un-booked spaces and times, Fractured Atlas plans to launch a Los Angeles version later this year on SpaceFinderLA, which Fractured Atlas jointly operates with LA Stage Alliance. Similar websites are also planned for Minneapolis, Sacramento, Atlanta and Austin within the year.