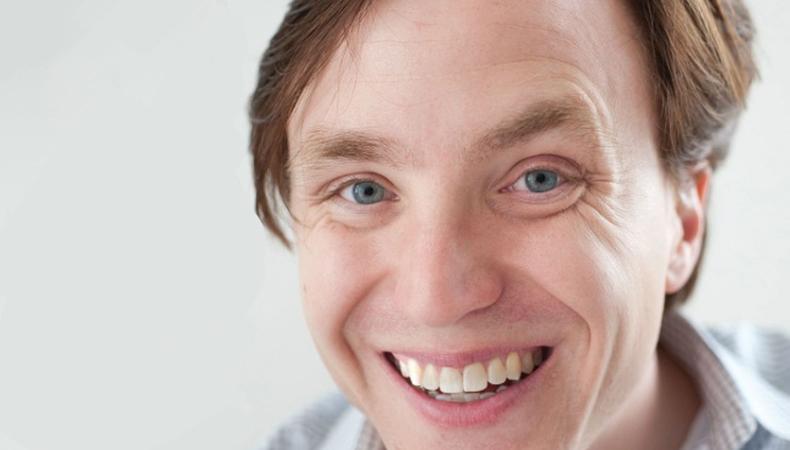 Actors and artists aren't known as an entrepreneurial bunch, but they're going to have to learn. That's according to Adam Huttler, founder and executive director of Fractured Atlas. Huttler, whose organization provides an array of services to member artists, notes that many arts groups are trapped in a model reliant on a "handful of rich, old board members."
"The field is in some trouble," he told Backstage. "You're hearing about the challenges facing large, storied arts institutions all the time."
In the theater world, even New York institutions are vulnerable to modern financial difficulties. Last fall, the New York City Opera announced it was shutting down after it raised only $301,019 of its $1 million goal through a crowdfunding campaign.
Theater is "getting squeezed at a lot of different levels," said Huttler. "Where you see the most stress right now is in mid-sized organizations with budgets between $1 million and $10 million. They've got all of the overhead expenses, but they don't really have the economies of scale from a mega-institution, and they can't be as nimble as a small group."
While crowdfunding has emerged as a great tool, said Huttler, it's no "magic bullet."
"We need more entrepreneurship and innovation in the arts," said Huttler, whose group recently handed out its inaugural entrepreneurship awards.
The honors, Huttler hopes, will help raise the profile of innovators in the field. The awards went to groups varying from Rubber Repertory's Pilot Balloon Church-House, a pop-up artists' colony in Lawrence, Kan.; to ArtHome, a New York nonprofit helping artists build financial assets through homeownership; and Creative Partners, a fundraising collaborative between nationally recognized arts groups in Chicago. The other winners include Higherglyphics, an Erie, Pa.–based effort focused on how public art can stimulate economic development, and New York–based Of a Kind, which builds audiences for emerging fashion and product designers online.
"We're getting more attention for this kind of thinking," said Huttler. "I was ranting and raving about these issues back in 2002 and nobody was really listening then. But I think more and more in the last decade, people are recognizing that some of the old, established ways of doing business can't be taken for granted."
Matt Hislope, who forms half of Austin, Texas–based Rubber Repertory with Josh Meyer, said they decided to create the artists colony in Lawrence after seeing the listing for the town's 19th-century German Methodist Church online.
They crowdfunded some $9,000 to subsidize the building's rent and utilities, and require resident artists to pay only $50 per week. Over the next year, they'll host 70 to 80 artists from four countries and 12 states. "We received enough applications to fill the space for two years," Hislope said. "But given our background and our contacts, a fair amount of those artists are in the performing arts in some way."
Still, the space is truly multidisciplinary.
"The whole energy of the space just changes so much depending on who's here and what people are working on," he said. "We have some fairly Spartan-living playwrights holed up, quietly working. Another guy brought power tools and a generator and was working feverishly around the clock on various projects."
Hislope said the yearlong effort won't lead to a permanent break from performing.
"Both of us are really enjoying doing this," he said. "We've been talking about doing this in a new city, in a new space. But I don't think either of us will completely turn our lives over to running artist colonies."